Details:
Gian Lorenzo Bernini's sculpture "Cristo Crocifisso" (The Crucified Christ) is a life-size bronze sculpture of the crucified Jesus[2]. It was cast in 1650 and held in Bernini's private collection for 25 years[2]. It is believed that Bernini cast three versions of the sculpture, one of which was destroyed during the French Revolution[2].
The sculpture resurfaced in Venice in 1908 and eventually fell into private hands in the United States, where it was misidentified as a work from the 17th century[2]. In January 2007, Toronto real estate developer Murray Frum negotiated to buy the sculpture from an art dealer in the United States and donated it to the Art Gallery of Ontario[2][3][5].
The sculpture is considered one of Bernini's "long-lost masterpieces"[2] and reproduces a property belonging to Italian cultural heritage as entrusted to the Italian government, regulated by Articles 106 et seq. of the Italian Code of Cultural Heritage and Landscape[1][5].
🙏🏽
Please give proper attribution.
Image By Sailko - Own work, CC BY 3.0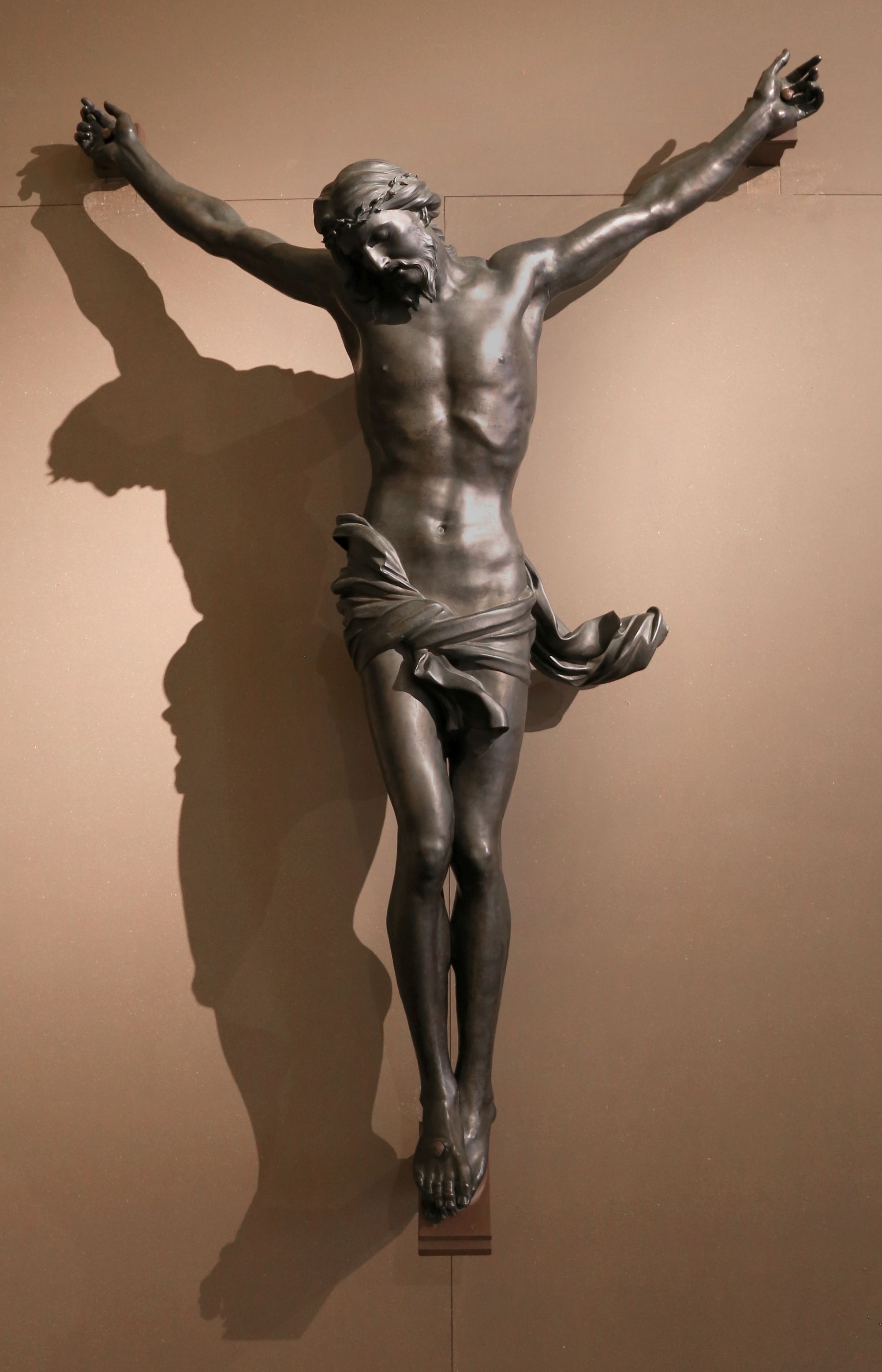 Please Subscribe or Donate to Help Keep This Site Free!