In the peaceful grounds of Hotel del Convento, a white statue of Saint Joseph and the child Jesus stands prominently. Joseph, portrayed with a protective demeanor, holds lilies in one hand symbolizing his purity and union with the Virgin Mary. Beside him, the young Jesus clutches Joseph's hand, pointing to His Sacred Heart, while casting His gaze downwards in contemplation. This intimate scene is accentuated by the worn stone wall with faded red bricks underneath and the surrounding greenery, which envelopes the figures in a natural embrace.
🙏🏽
This image by
Jebulon
is in the public domain.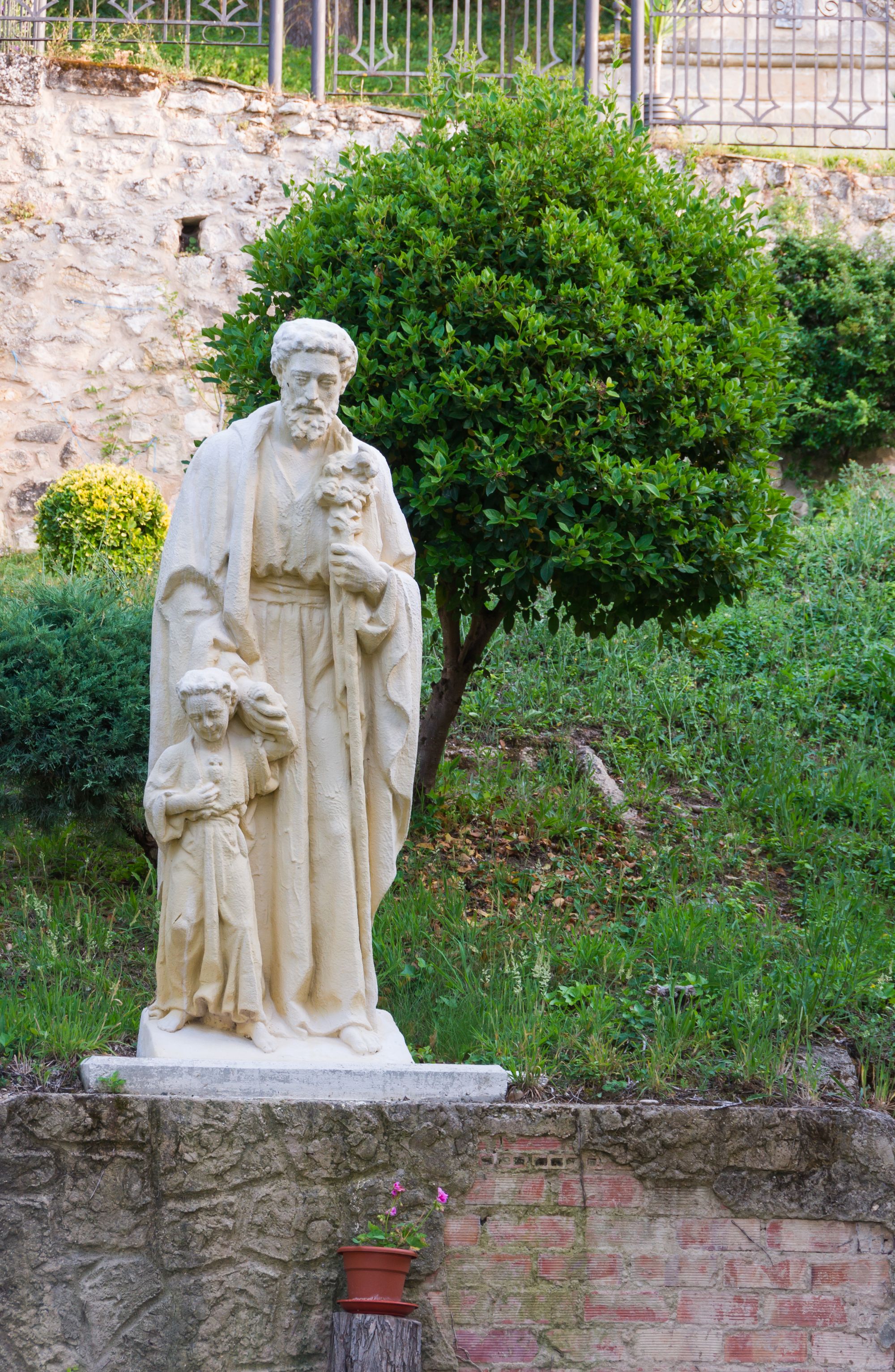 Please Subscribe or Donate to Help Keep This Site Free!