Details:
This seated Virgin and Child was carved in the middle of the 13th century, a time when private devotional practices became increasingly popular. In bedchambers or in small oratories, private domestic spaces set aside for prayer, images like this would have served as focal points for prayer and meditation. During the High Middle Ages, the Virgin was revered as a powerful intercessor between humanity and Christ. At the same time, she was also worshipped as the Queen of Heaven. Although the Virgin's crown has been damaged and the gesture of her right hand is no longer clear, the figure group combines austere majesty and tenderness. source
🙏🏽
This image is in the public domain.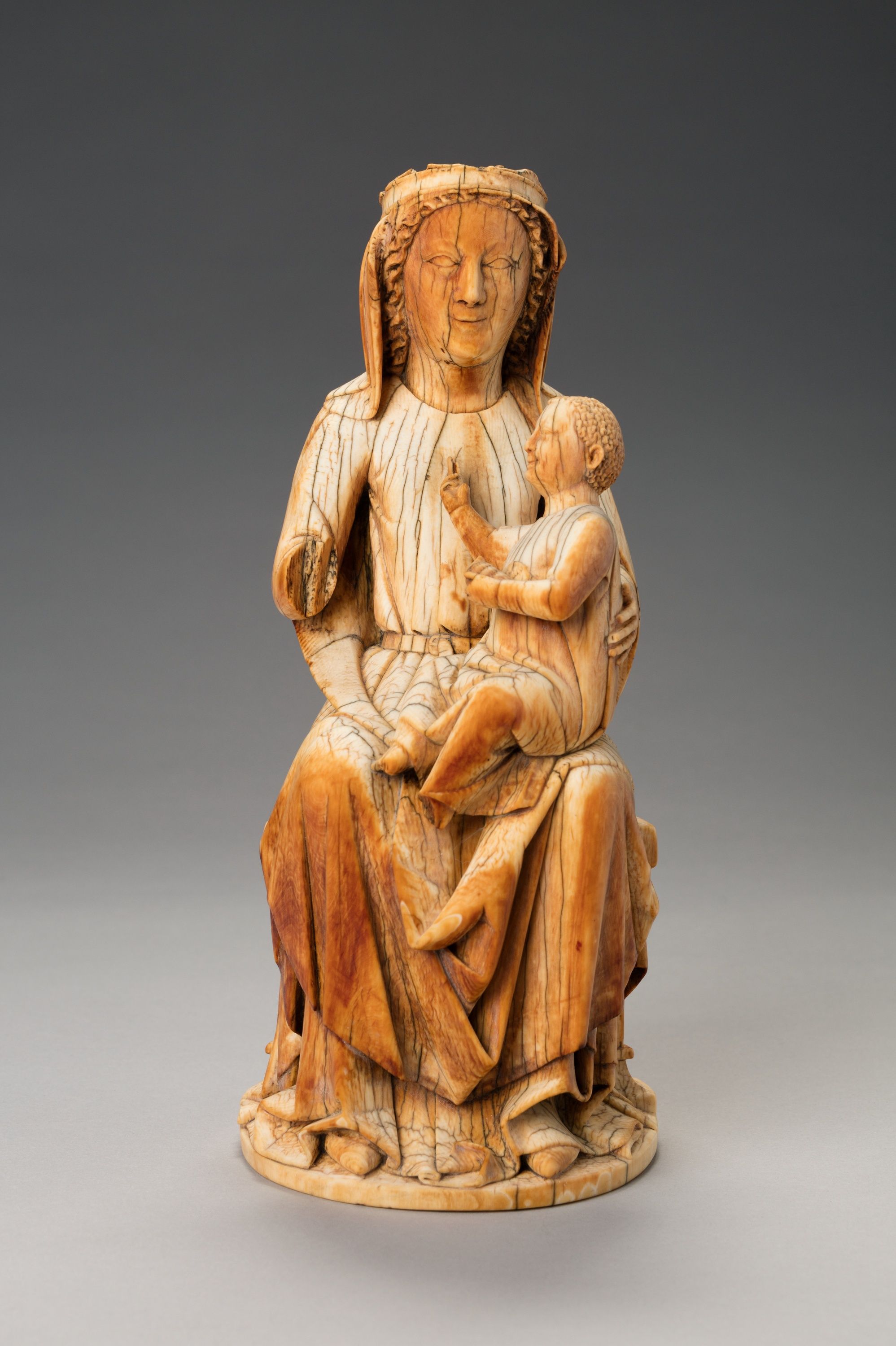 Please Subscribe or Donate to Help Keep This Site Free!