About the Image:
"The Quai Saint-Michel and Notre-Dame" is a painting by the French artist Maximilien Luce[1][2][3][6]. It was created in 1901 using the technique of separate dabs of color, which was characteristic of the Neo-Impressionist movement[1]. The painting depicts a view of the Quai Saint-Michel and Notre-Dame de Paris[1][2]. The painting is part of the collection of the Musée d'Orsay in Paris[1][3].
Henri Matisse also painted a view of Notre Dame from the Quai Saint-Michel in 1914[5].
Citations:
[1] https://en.wikipedia.org/wiki/The_Quai_Saint-Michel_and_Notre-Dame
[2] https://joyofmuseums.com/museums/europe/france-museums/paris-museums/musee-dorsay/quai-saint-michel-notre-dame-maximilien-luce/
[3] https://artsandculture.google.com/asset/the-quai-saint-michel-and-notre-dame/3wG1VuUSoyiAQQ?hl=en
[4] https://www.mcgawgraphics.com/products/maximilien-luce-the-quai-saint-michel-and-notre-dame-1901
[5] https://www.moma.org/collection/works/78863
[6] https://www.1st-art-gallery.com/Maximilien-Luce/The-Quai-Saint-Michel-And-Notre-Dame.html
About the Artist:
Maximilien Luce was a prolific French Neo-impressionist artist, known for his paintings, illustrations, engravings, and graphic art, and also for his anarchist activism. Starting as an engraver, he then concentrated on painting, first as an Impressionist, then as a Pointillist, and finally returning to Impressionism.
🙏🏽
This image is in the public domain.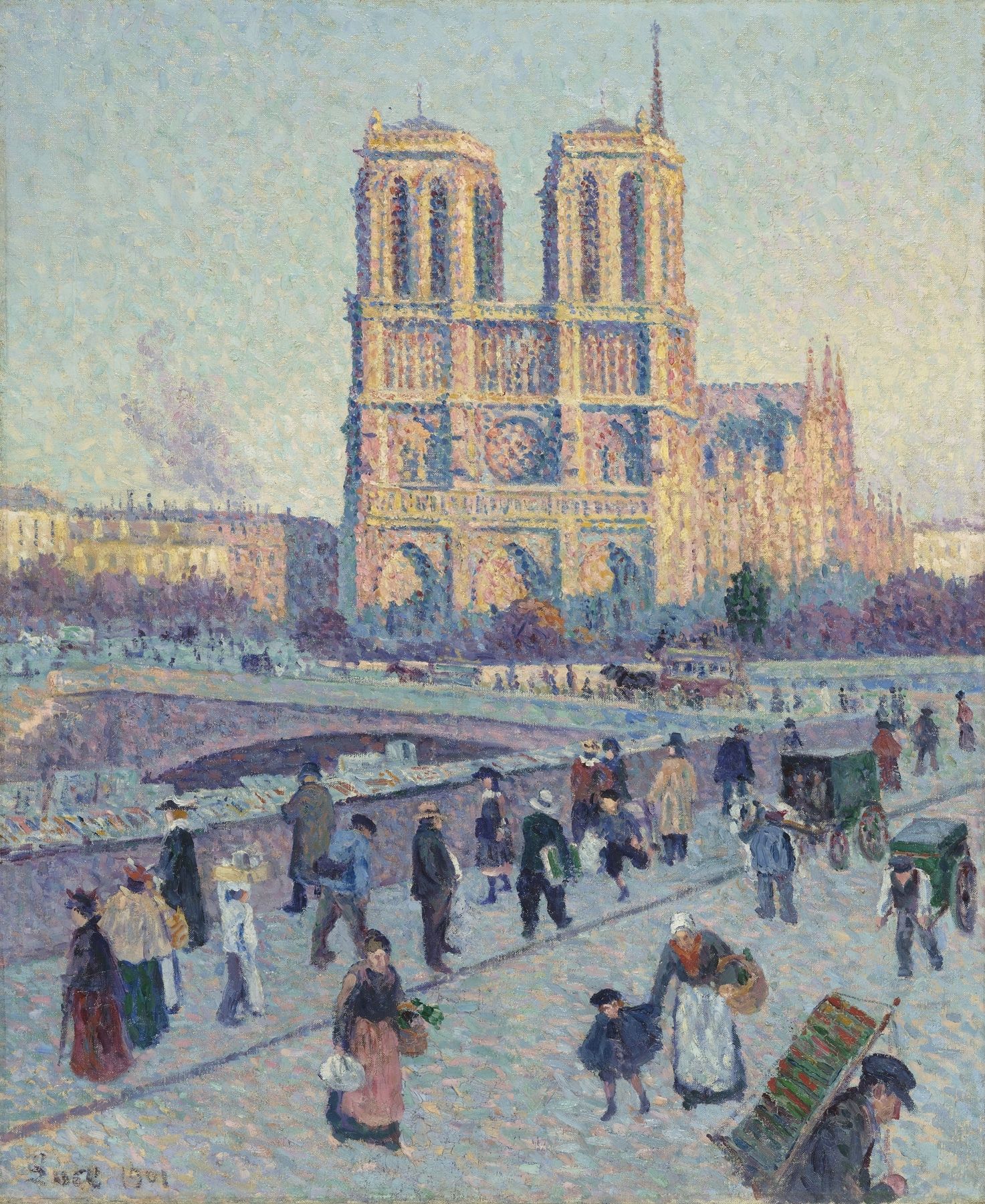 Please Subscribe or Donate to Help Keep This Site Free!