About the Image:
The Church in Auvers-sur-Oise, View from the Chevet" is an oil painting created by Vincent van Gogh in June 1890123. It is currently displayed at the Musée d'Orsay in Paris, France1. The painting depicts the church in Auvers-sur-Oise, a village located on the outskirts of Paris2. The church was built in the 13th century in the early Gothic style and is flanked by two Romanesque chapels2. The foreground of the painting is brightly lit by the sun, while the church itself sits in its own shadow3. The painting is part of van Gogh's post-impressionist style and is reminiscent of scenes from his Nuenen period1. The Church in Auvers holds special meaning as it was one of the last paintings van Gogh created before his death3.
About the Artist:
Vincent Willem van Gogh was a Dutch post-impressionist painter who posthumously became one of the most famous and influential figures in the history of Western art. In a decade, he created about 2,100 artworks, including around 860 oil paintings, most of which date from the last two years of his life. They include landscapes, still lifes, portraits and self-portraits, and are characterised by bold colours and dramatic, impulsive and expressive brushwork that contributed to the foundations of modern art. He was not commercially successful, and his suicide at 37 came after years of mental illness, depression and poverty.
🙏🏽
This image is in the public domain.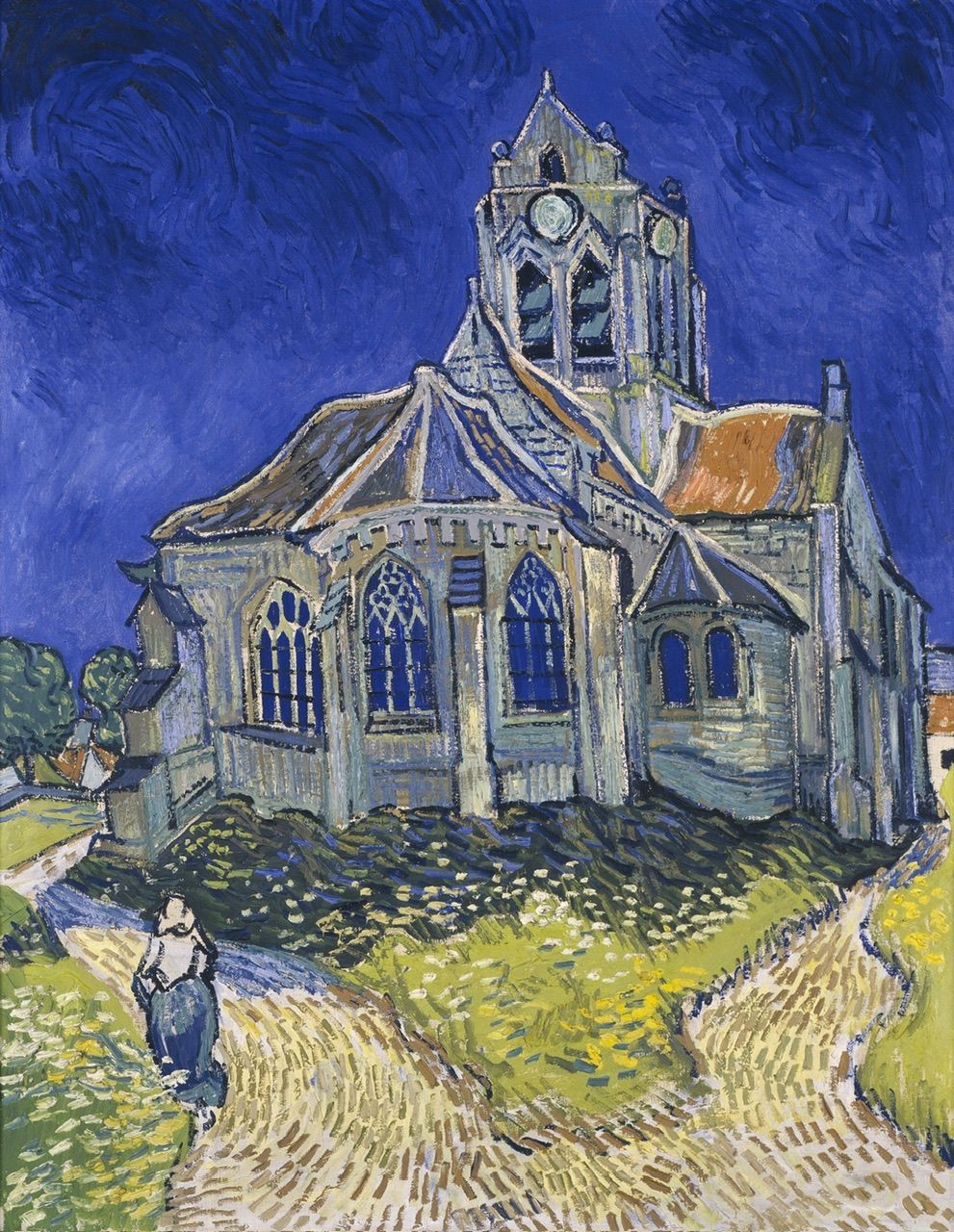 Please Subscribe or Donate to Help Keep This Site Free!