About the Image:
The Virgin Mary holds a significant place in the Catholic faith. Here are some of the reasons why:
In summary, the Virgin Mary is a central figure in Catholicism, and her role as the Mother of God and her example of obedience to God make her an inspiration to Catholics.
About the Artist:
Virginia S. Benedicte is the pseudonym of an artist who utilizes an AI-image generator (mostly Midjourney) to produce distinctive, royalty-free images of saints and Bible scenes. Benedicte combines the generator with the works of renowned Christian artists such as Ary Scheffer and Caravaggio to create these images.
🙏🏽
This image is in the public domain.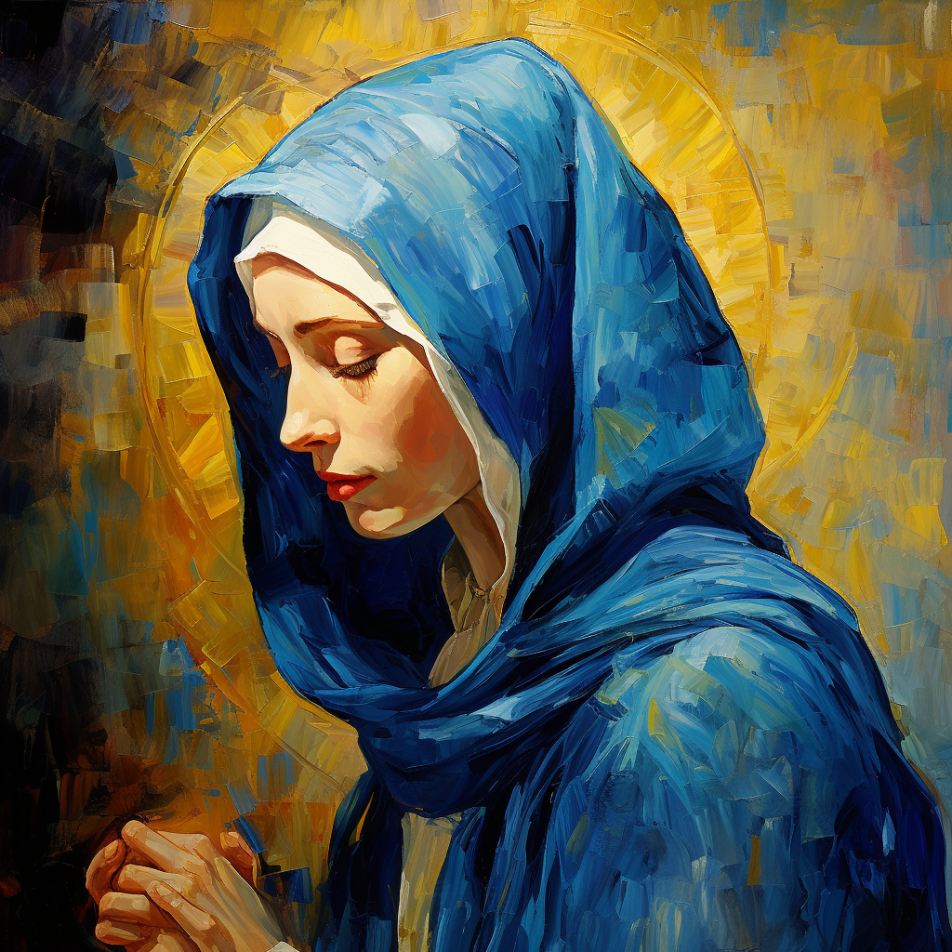 Please Subscribe or Donate to Help Keep This Site Free!