About the Image:
The story of Jesus calming the storm is recorded in the Gospels of Matthew, Mark, and Luke. Here is a summary of the story from Mark 4:35-41 and Matthew 8:23-27:
Jesus and his disciples were in a boat on the Sea of Galilee when a furious storm came up, causing the waves to break over the boat and nearly swamp it.
Jesus was sleeping in the stern of the boat on a cushion, but the disciples woke him up and said, "Teacher, don't you care if we drown?"
Jesus got up, rebuked the wind, and said to the waves, "Quiet! Be still!" Then the wind died down and it was completely calm.
Jesus said to his disciples, "Why are you so afraid? Do you still have no faith?"
The disciples were amazed and asked each other, "Who is this? Even the wind and the waves obey him!"
The story of Jesus calming the storm is a powerful reminder of Jesus' authority over nature and his ability to bring peace to our lives. It also teaches us the importance of having faith in Jesus, even in the midst of life's storms.
About the Artist:
Erik (Eero) Nikolai Järnefelt was a Finnish painter and art professor. He is best known for his portraits and landscapes of the area around Koli National Park. He was a medal winner at the Paris Exposition Universelle of 1889 and 1900, and he taught art at the University of Helsinki and was chairman of the Finnish Academy of Fine Arts.
He was the son of General Alexander Järnefelt and Baroness Elisabeth Järnefelt (née Clodt von Jürgensburg). He came from a Swedish-speaking Finnophile family of artists, writers and composers descended from the Baltic aristocracy.
After graduating from a private academy, he studied at the Academy of Fine Arts, Helsinki from 1874 to 1878, the Imperial Academy of Arts from 1883 to 1886 (where one of his teachers was his uncle, Mikhail Clodt), and the Académie Julian in Paris from 1886 to 1888, where he studied with Tony Robert-Fleury. A major influence was the Naturalism of Jules Bastien-Lepage.
From 1902 to 1928, he taught drawing at the University of Helsinki. He was appointed professor there in 1912 and served as chairman of the "Finnish Academy of Fine Arts". His last major work was an altarpiece for the church in Raahe, completed in 1926.
🙏🏽
This image is in the public domain.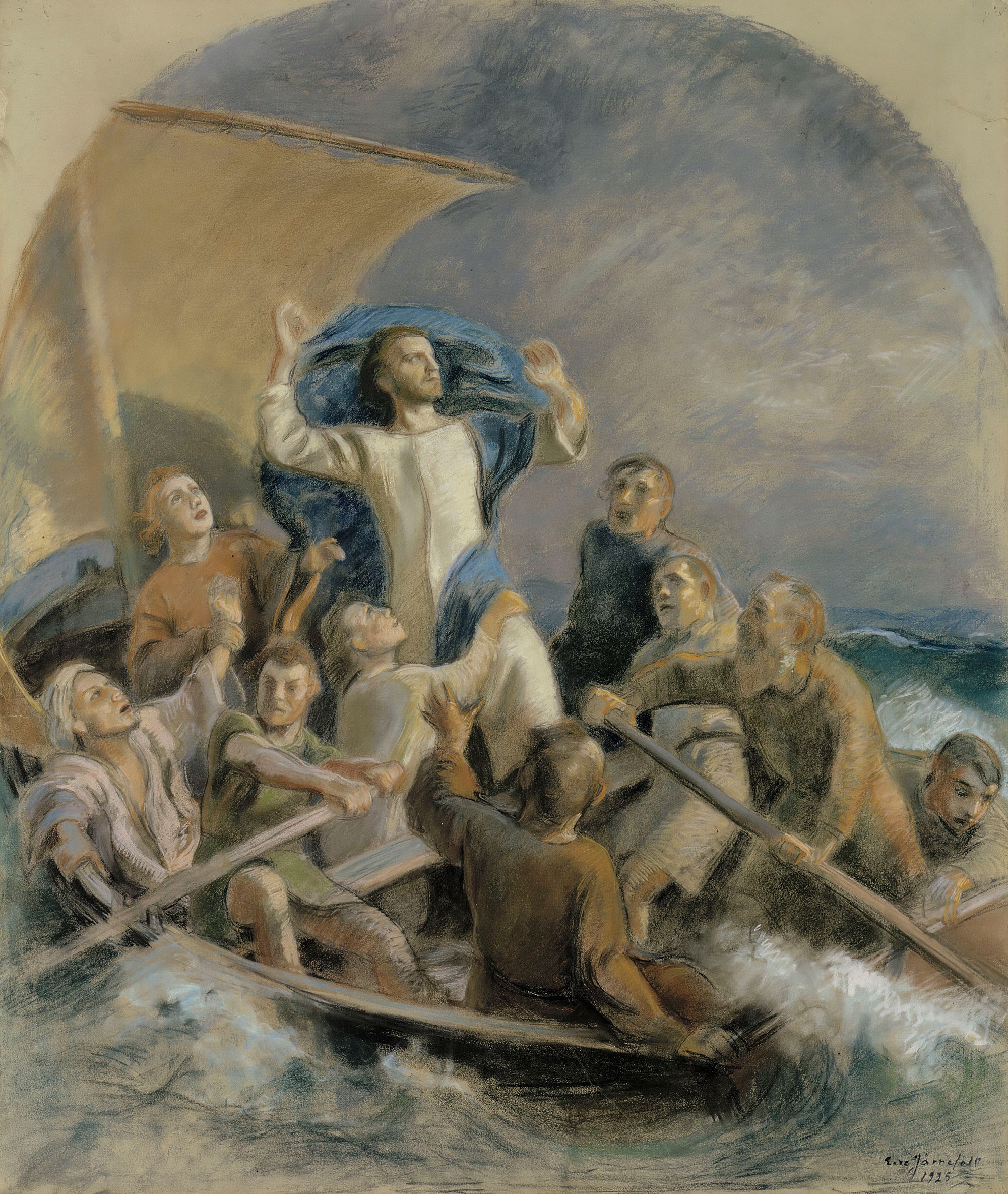 Please Subscribe or Donate to Help Keep This Site Free!