This vertical-format work shows a view of the Sachsenhausen bank of the Main River and the eye-catching tower of the Dreikönigskirche. Beckmann's flat and his studio in Schweizer Strasse were just steps away from the Eiserner Steg footbridge, whose railing can be seen as a detail at the lower edge of the picture. The bank of the river with its spacious storage yard is deserted; a few boats are moored motionless in the water. The row of trees fringing the embankment of Schaumainkai obscures the view of the street. The vast cloud formation spreading across the bright sky alongside the strong vertical of the Neo-Gothic tower lends the picture a threatening atmosphere. source
Max Beckmann (1884-1950) was a German painter, printmaker, sculptor, and writer. He is considered one of the most important figures of Expressionism and New Objectivity movements in art. Beckmann's works often depicted the human condition, exploring themes of suffering, alienation, and the complexities of modern society. His art is characterized by its intense emotional expression, bold use of color, and dynamic compositions. Beckmann's notable works include "The Night," "Self-Portrait with Horn," and "Departure."
🙏🏽
This image is in the public domain.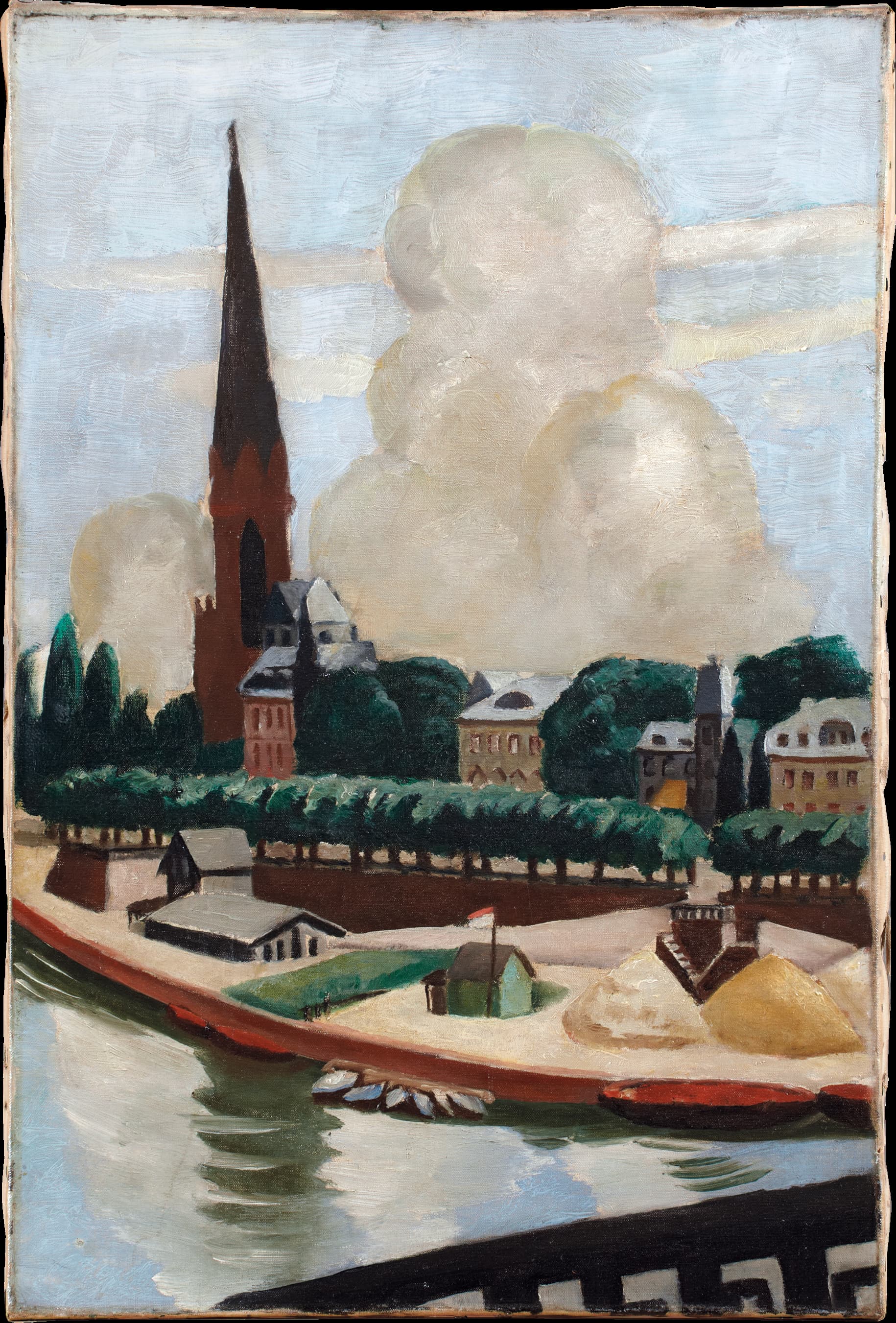 Please Subscribe or Donate to Help Keep This Site Free!