Stanisław Józef Juliusz Kamocki was a Polish painter and graphic artist.
In the years 1891-1900 he studied under Leon Wyczółkowski, Jacek Malczewski and Jan Stanisławski at the School of Fine Arts in Krakow, and in 1901 and 1902 in Paris. During World War I, he served in the 1st Brigade of the Polish Legions. He lived in Kraków and Zakopane, where he had his own studio. From 1919 he headed the Department of Landscape at the Academy of Fine Arts in Krakow, where in 1937 he was appointed full professor. From 1942 he taught painting at the State Highlander School of Folk Art in Zakopane. He was a member of The Society of Polish Artists Art (from 1906), the Vienna Secession (1911-1918), the Warsaw Society for the Encouragement of Fine Arts and the Society for Podhale Art. He was buried in the old cemetery in Zakopane.
He was considered one of the most talented students of Stanisławski, one of the most faithful continuators of landscape painting. Initially, he created large-format paintings on canvas, in the 1920s almost exclusively on cardboard. He painted outdoors, captured the views of Volhynia, Podolia, the vicinity of Krakow and the Tatra Mountains, sometimes he presented decorative still lifes.
1.Church Silence by Stanisław Kamocki - Artvee. Artvee. Published 2023. Accessed July 6, 2023. https://artvee.com/dl/church-silence/
🙏🏽
This image is in the public domain.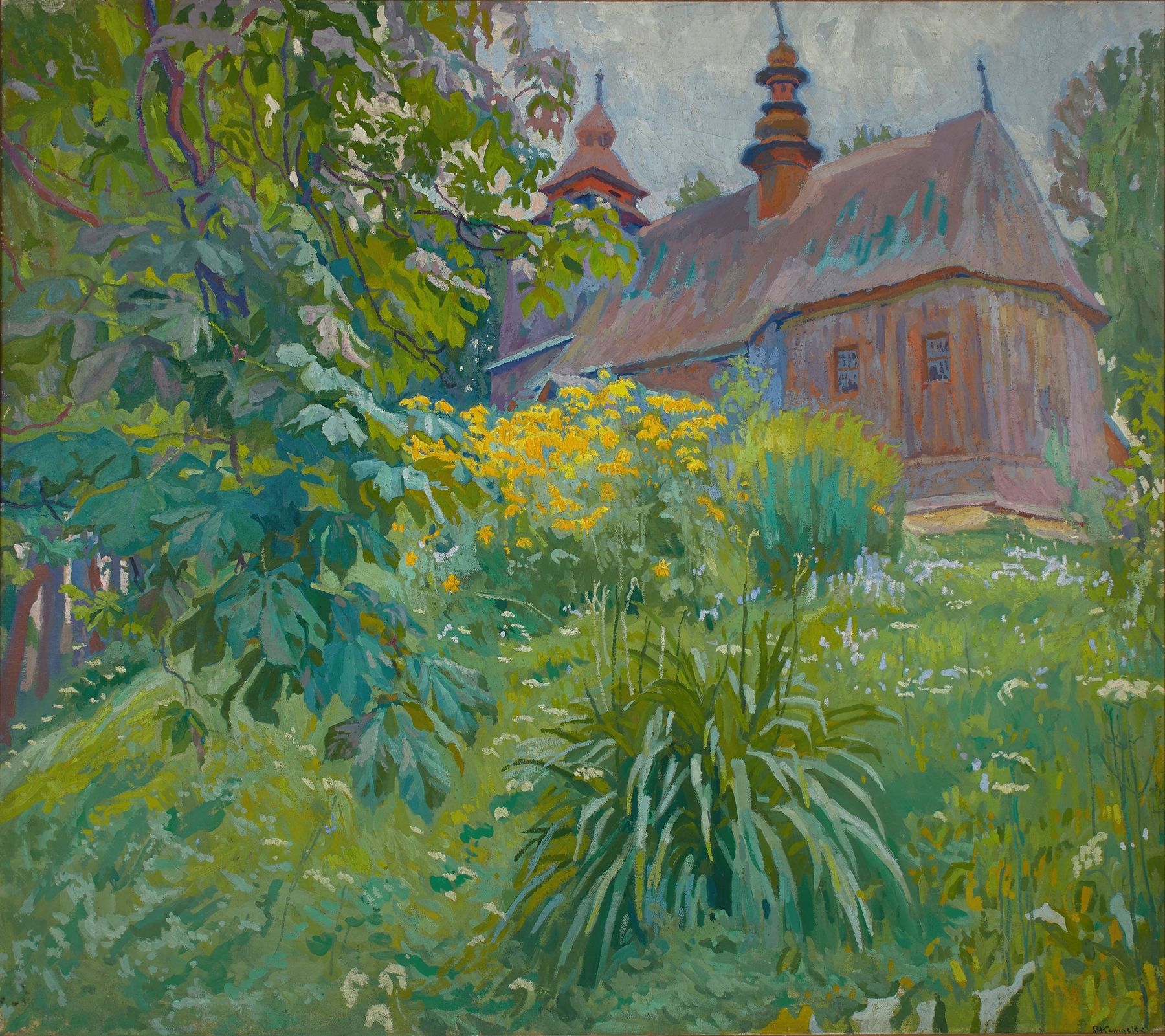 Please Subscribe or Donate to Help Keep This Site Free!