Details:
The Ascension of Jesus is the Christian teaching that Christ physically departed from Earth by rising into Heaven, in the presence of eleven of his apostles. According to the New Testament narrative, the Ascension occurred on the fortieth day counting from the resurrection. In the Christian tradition, reflected in the major Christian creeds and confessional statements, God exalted Jesus after his death, raising him from the dead and taking him to Heaven, where Jesus took his seat at the right hand of God. Source
Domingos António de Sequeira (Lisbon; 10 March 1768 – Rome; 8 March 1837) was a famous Portuguese painter at the Royal Court of King John VI of Portugal. By the age of thirteen, he had evinced such marked talent that F. de Setubal employed him as an assistant in his work for the João Ferreiras Palace. In 1802, he was appointed first court painter and, in this role, executed many works for the prince regent, for Dona Maria Teresa, and for members of the court. The last years of his life he spent in Rome, devoting himself chiefly to devotional subjects and to his duties as head of the Portuguese Academy. He saw a Turner exposition in the late 1820s, that served as inspiration for some of his best paintings, like his Adoration of the Magi (1828). He died in Rome in 1837. Source
🙏🏽
This image is in the public domain.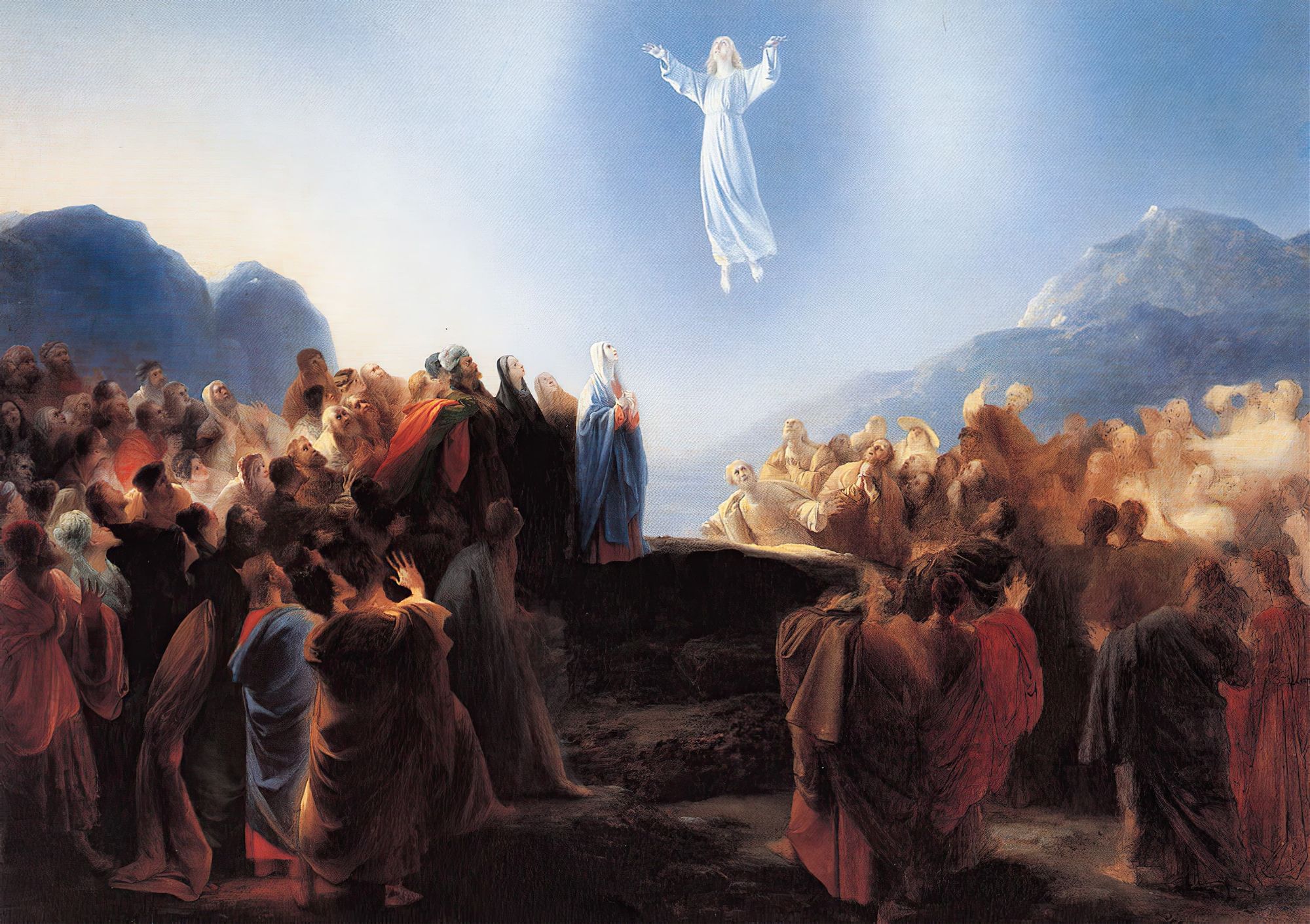 Please Subscribe or Donate to Help Keep This Site Free!