Details:
This precious volume was obviously highly prized by its owner, the French-born King of Navarre, who had his coat of arms painted on no less than twenty folios. Rather than directly commissioning this manuscript from a specific workshop, it seems that Charles the Noble acquired his book of hours -- perhaps ready-made for the luxury market -- while on a trip to Paris in 1404-05. A collaborative effort, six painting styles are evidenced within the pages of this codex, those of two Italians, two Frenchmen, and two Netherlanders. The painter who was responsible for the planning and decoration of the book, and who produced seventeen of the large miniatures, was a Bolognese artist known as the Master of the Brussels Initials. His principal assistant, responsible for most of the borders, was a Florentine who signed his name "Zecho" da Firenze on folio 208 verso. source
🙏🏽
This image is in the public domain.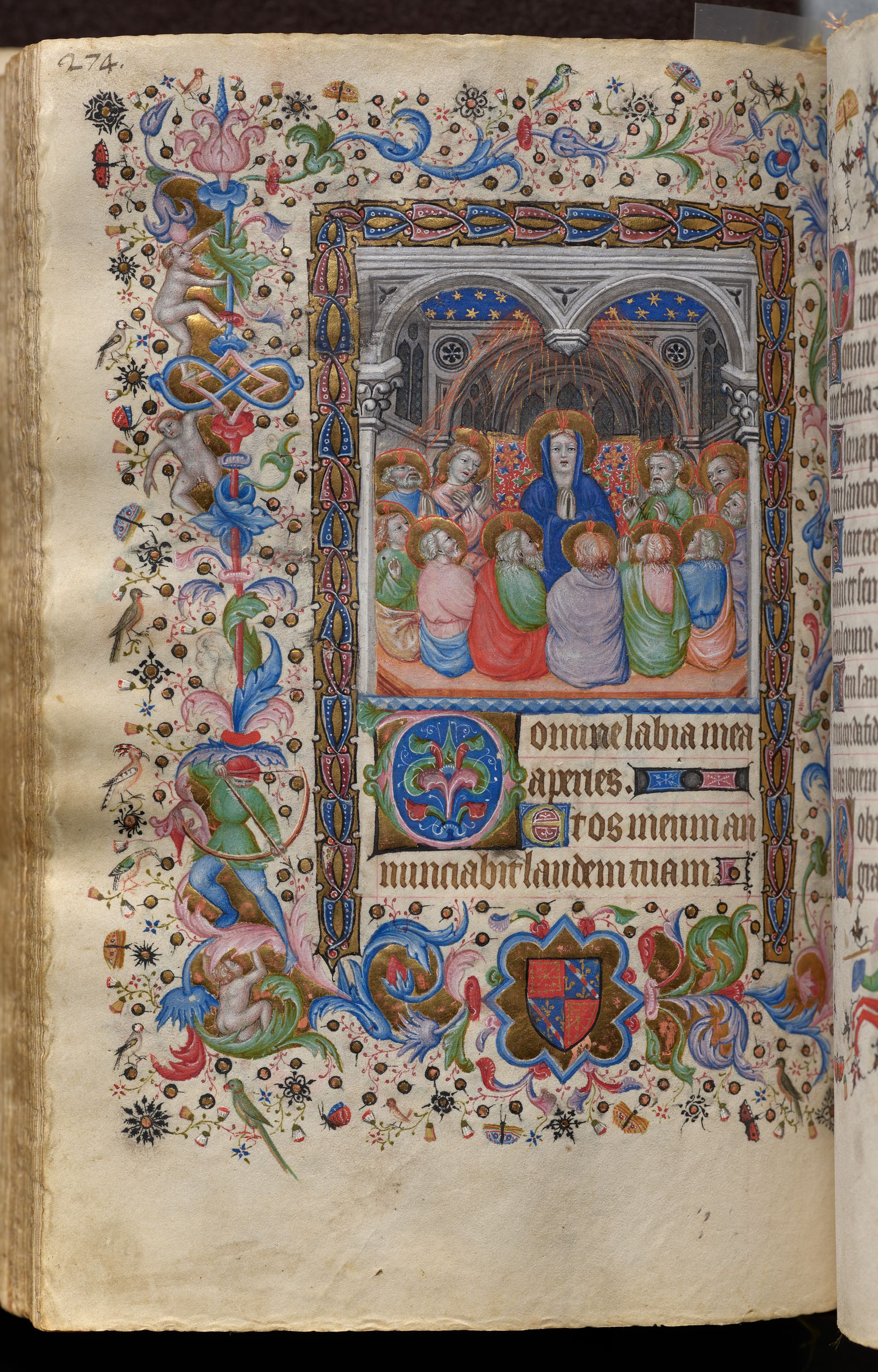 Please Subscribe or Donate to Help Keep This Site Free!