About the Image:
The Assumption of the Virgin is a religious belief that has been around since the time of the Apostles, who knew Mary personally4. The doctrine's development is closely related to a feast devoted to Mary that passed from a general celebration in her honor to one celebrated on August 15 commemorating her dormition, or falling asleep5. The feast, which originated in the Byzantine Empire, was brought to the West, where the term Assumption replaced the earlier title to reflect increased emphasis on the glorification of Mary's body as well as her soul5. By the end of the Middle Ages, belief in Mary's Assumption into heaven was well established theologically and part of the devotional expressions of the people6. The Assumption as a theme in Christian art originated in western Europe during the late Middle Ages, a period when devotion to the Virgin Mary was growing in importance5. Since the 13th century, the Assumption has been widely represented in church decoration, and during the Renaissance and Baroque periods, it became a popular subject for altarpieces5.
About the Artist:
Guido Reni was an Italian painter of the Baroque period, born on November 4, 1575, in Bologna, Italy, and died on August 18, 1642, in the same city12. He was a prominent figure in the Bolognese School, which emerged under the influence of the Carracci1. Reni painted primarily religious works, but also mythological and allegorical subjects15. He is best known for his large-scale altarpieces, mythological scenes, and single-figure devotional and secular subjects3. Reni's themes are mostly biblical and mythological, and he painted few portraits1. Some of his noteworthy portraits include those of Sixtus V and of Cardinal Bernardino Spada, along with one of his mother and a few self-portraits1. Reni's works showed a classical manner, similar to Simon Vouet, Nicolas Poussin, and Philippe de Champaigne1. He was influenced by Annibale Carracci and was a major influence on Nicolas Poussin, Sassoferrato, and Juan Bautista Maíno2.
🙏🏽
This image is in the public domain.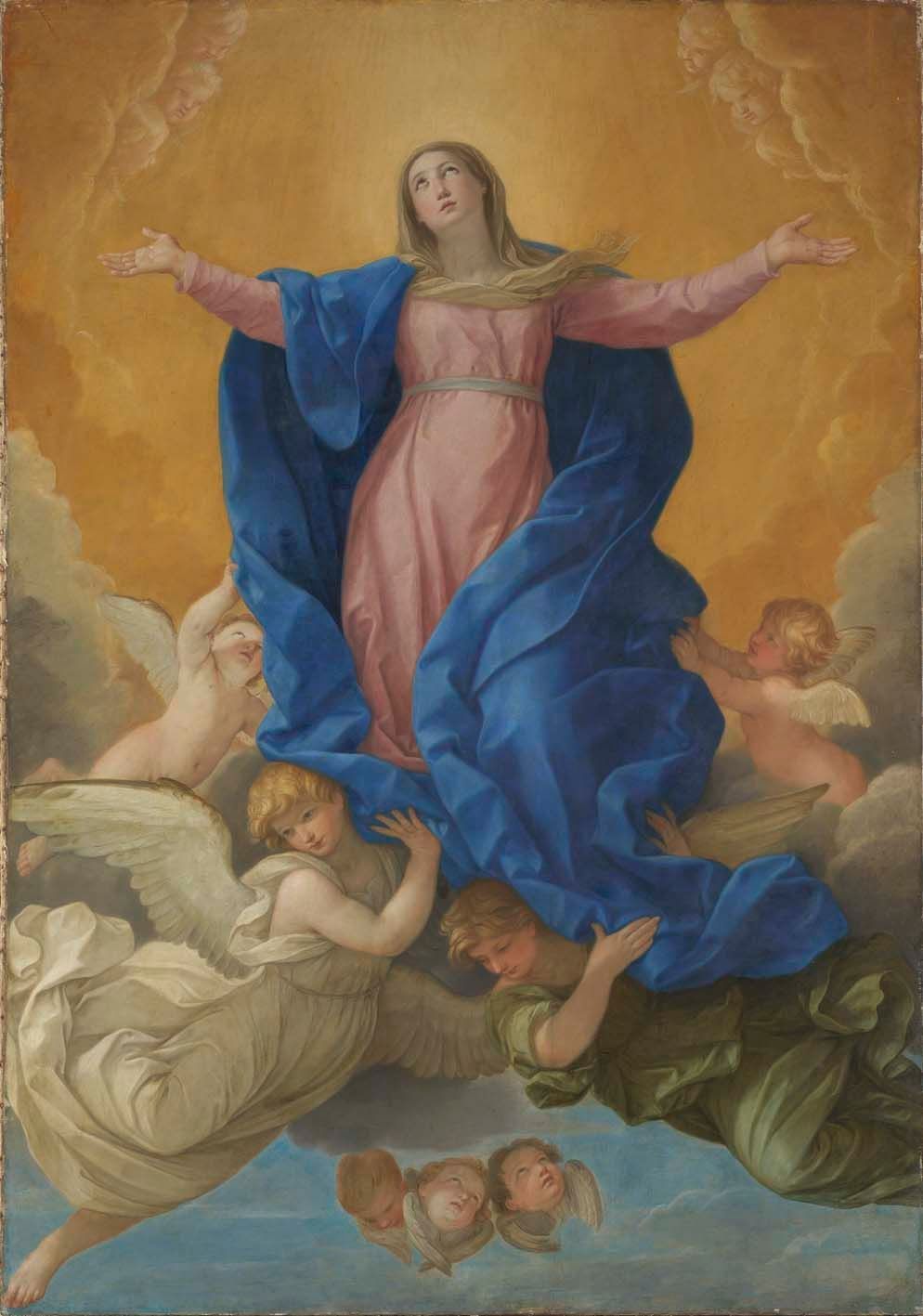 Please Subscribe or Donate to Help Keep This Site Free!