Details:
Domenico Capriolo's Assumption of the Virgin is a painting located in the vestibule of the Annunciation chapel or Malchiostro in Treviso Cathedral[1]. It was commissioned in 1520[2] and is attributed to Domenico Capriolo[3][4][5]. The painting depicts the Virgin Mary being assumed into Heaven, surrounded by angels and saints[2].
Domenico Capriolo (1494–1528) was an Italian painter born at Treviso in 1494[1]. He produced portraits in the style of Giorgione and was the son-in-law and pupil of Pier Maria Pennacchi[1]. He rose to prominence in the early 16th Century during the High Renaissance[1].
🙏🏽
This image is in the public domain.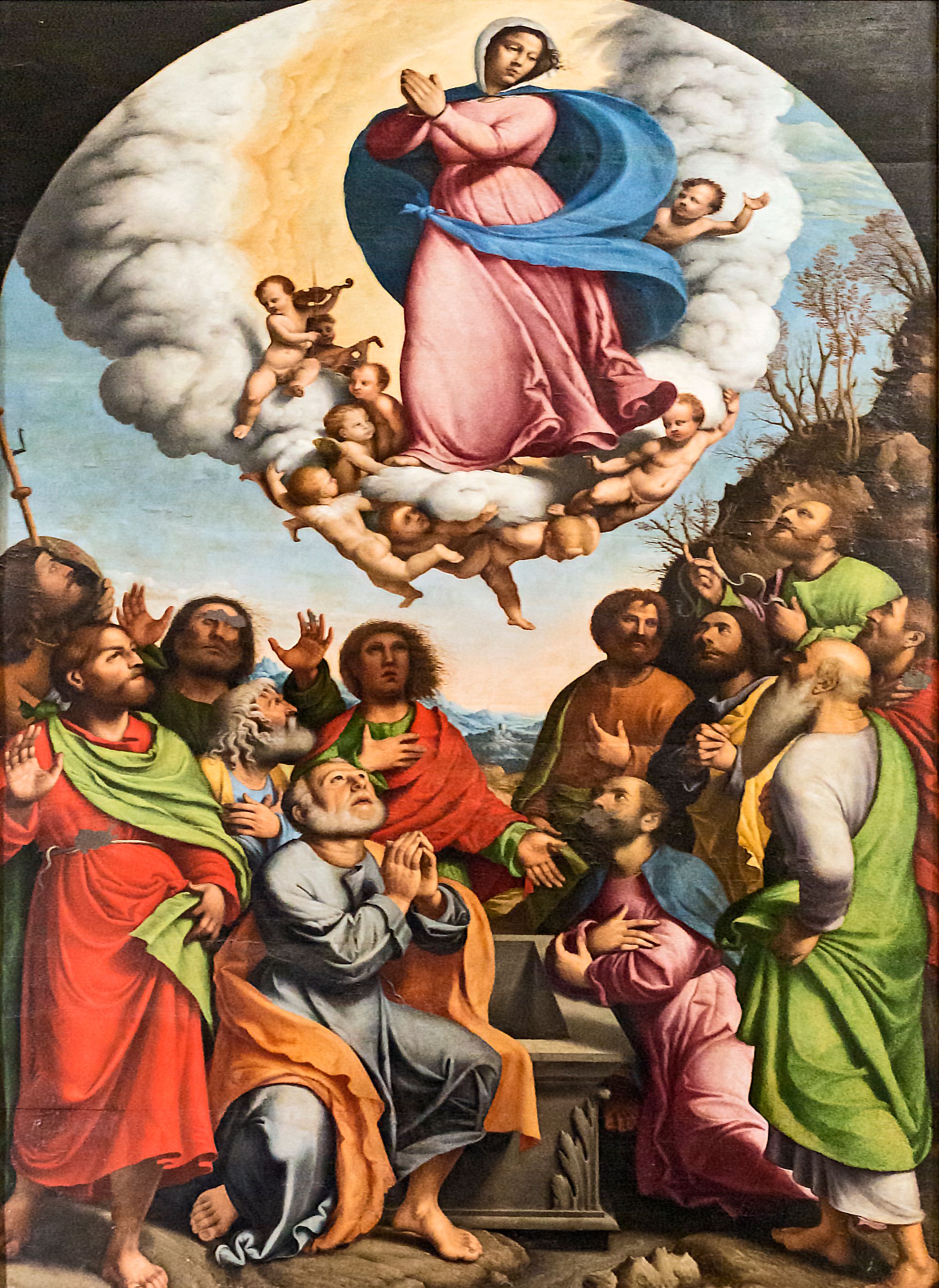 Please Subscribe or Donate to Help Keep This Site Free!