Details:
Kenyon Cox painted this small, sketchlike image while studying in Paris. Although Cox trained with well-known French artists, his works were largely influenced by Greek, Roman, and Renaissance art. After Titian's ​"Madonna of the Rabbit" is a copy of a painting in the Louvre by Italian Renaissance artist Titian (about 1490 – 1576). The triangular composition, realistic subjects, and use of dramatic light and shadow are representative of the Renaissance art that Cox admired.
Kenyon Cox was an American painter, illustrator, muralist, writer, and teacher who lived in the late 19th and early 20th centuries[1][2][3]. He studied at the Pennsylvania Academy of Fine Art and in Paris from 1877 to 1882[4], and is known for his murals and decorative work[2][3].
🙏🏽
This image is in the public domain.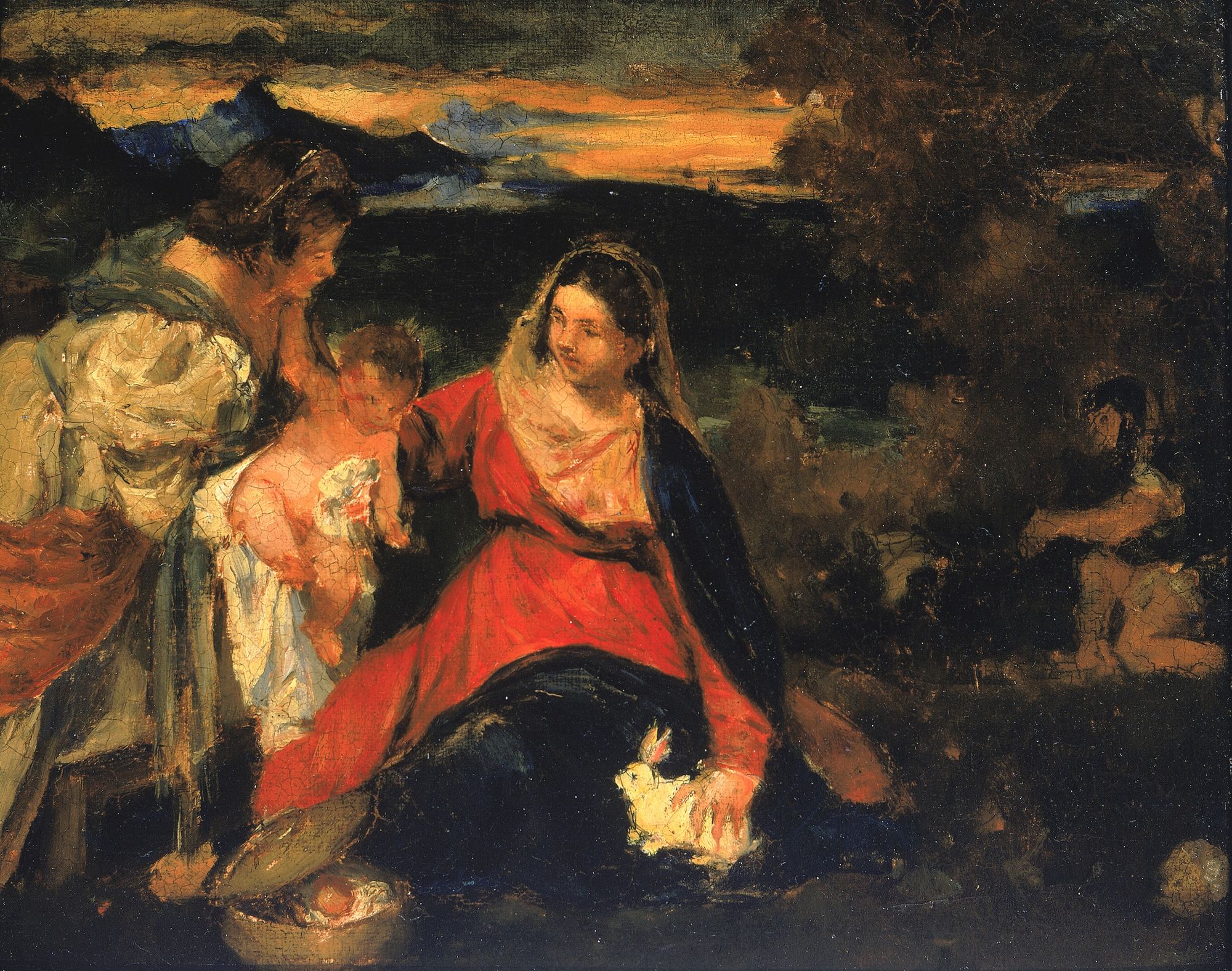 Please Subscribe or Donate to Help Keep This Site Free!