About the Image:
This relief was once part of a larger object, probably a decorated metal sheet that covered a painted icon for protection and embellishment. Christ, holding a Gospel book in one hand and making the sign of blessing with the other, would originally have faced a portrait of the object's donor. The Greek inscriptions, "Jesus Christ" and "Who I Am" (in the halo, Exodus 3:14), show that Byzantine influence continued in Georgia well after the Ottoman conquest of Constantinople in 1453. The ornamental background is inspired by Islamic art: when the piece was made, Georgia was politically dependent on Persia (Iran) and Ottoman Turkey. source
🙏🏽
This image is in the public domain.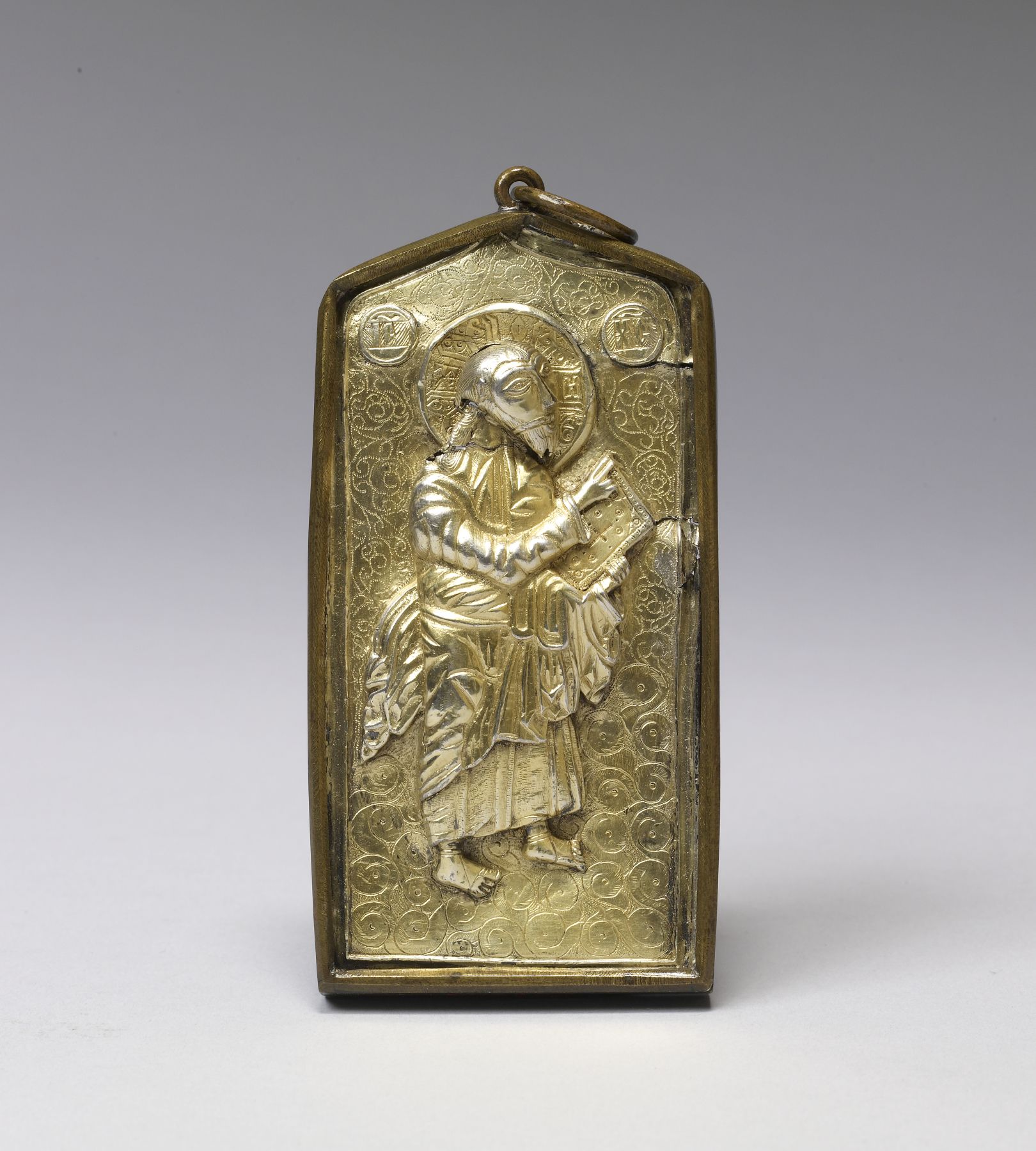 Please Subscribe or Donate to Help Keep This Site Free!