Details:
The assumption of Mary (Doxaras) is a painting created by Greek painter Nikolaos Doxaras[1]. The painting depicts the death of the Virgin Mary and is one of the most popular themes in Greek and Italian art from the inception of the Christianity[1].
Nikolaos Doxaras (1706/10 – 2 March 1775) was a Greek painter and teacher. His father was the famous painter Panagiotis Doxaras[1][2][3]. He is considered one of the pioneers of the Heptanese School of painting[2]. He is known for his religious paintings, such as the Assumption of Mary[3].
🙏🏽
This image is in the public domain.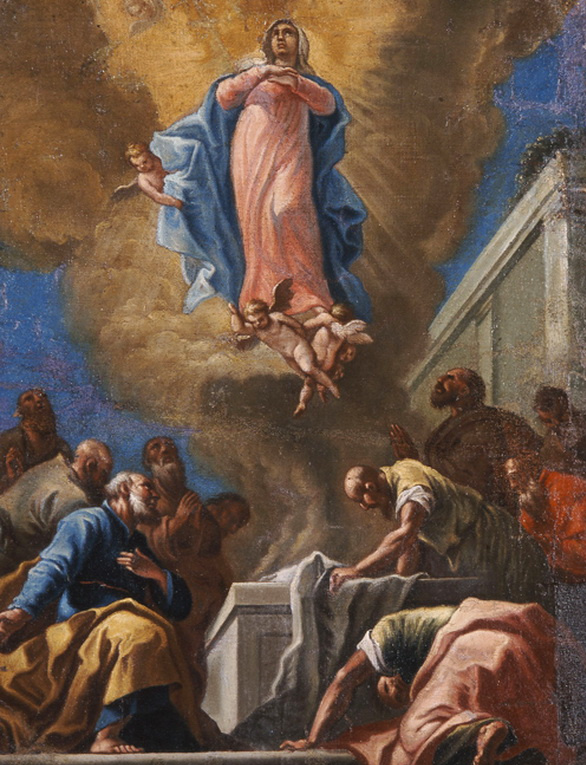 Please Subscribe or Donate to Help Keep This Site Free!