Details:
The painting "Christ in the Desert Served by Angels" (1581-1642) by Frans Francken II does not exist. While there are several paintings by Frans Francken II that depict Christ in the desert, none of them feature angels serving him. The closest painting to this description is "The Virgin and Child with Scenes from the Life of Christ" (1581-1642), which features music-making angels surrounding a garland of flowers[3]. Other works by Frans Francken II that feature Christ in the desert include "Saint John Carrying the Christ Child with God the Father" (1581-1642)[4] and "Christ in the Studio" (1581-1642)[5].
Frans Francken II (1581-1642) was a Flemish painter who specialized in cabinet-size religious and mythological scenes, altarpieces, and furniture panels[1][2][4]. He was the most famous member of an extended artistic family that worked in Antwerp from the late 16th to the late 17th century[3][5]. He frequently collaborated with other artists such as Abraham Govaerts (1589-1626) and Joos de Momper II (1564-1635)[2].
🙏🏽
This image is in the public domain.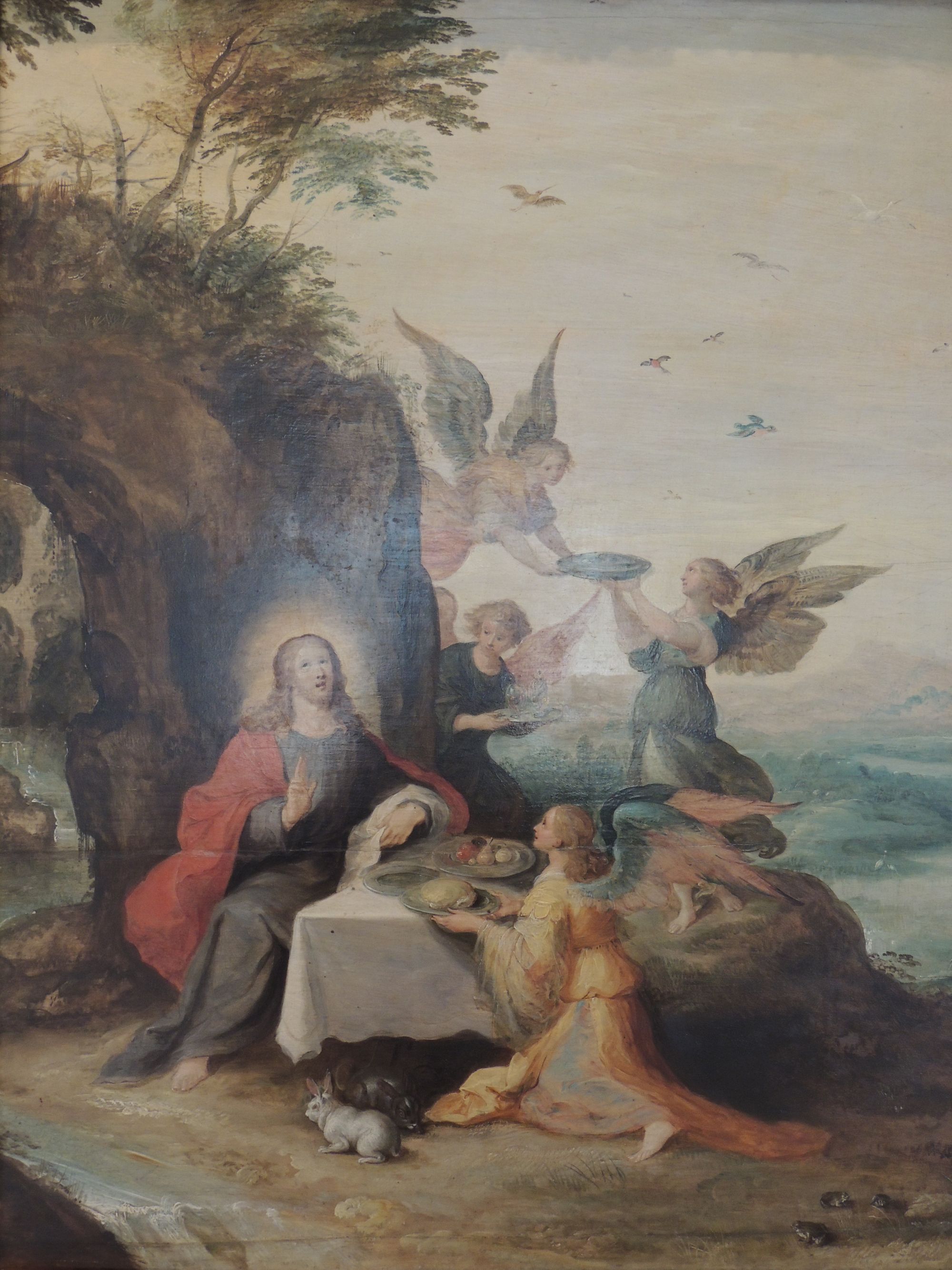 Please Subscribe or Donate to Help Keep This Site Free!