Details:
Mother of God Church, or Mutter Gottes Kirche, is a Catholic church located on 6th Street in the Mutter Gottes neighborhood of Covington, Kentucky, which was named for the church. Built between 1869 and 1871, the impressive Renaissance Revival-style church once was home to a large German-speaking congregation, and features two tall towers and a centrally located dome. The church features stained glass and statues from the Mayer & Company of Munich, Germany, murals by Johann Schmitt, and carved altars by the Schroder Brothers of Cincinnati. The church was listed on the National Register of Historic Places in 1973, and was fully restored to how it appeared in 1890 following the roof catching fire after a tornado in 1986.
🙏🏽
This image is in the public domain.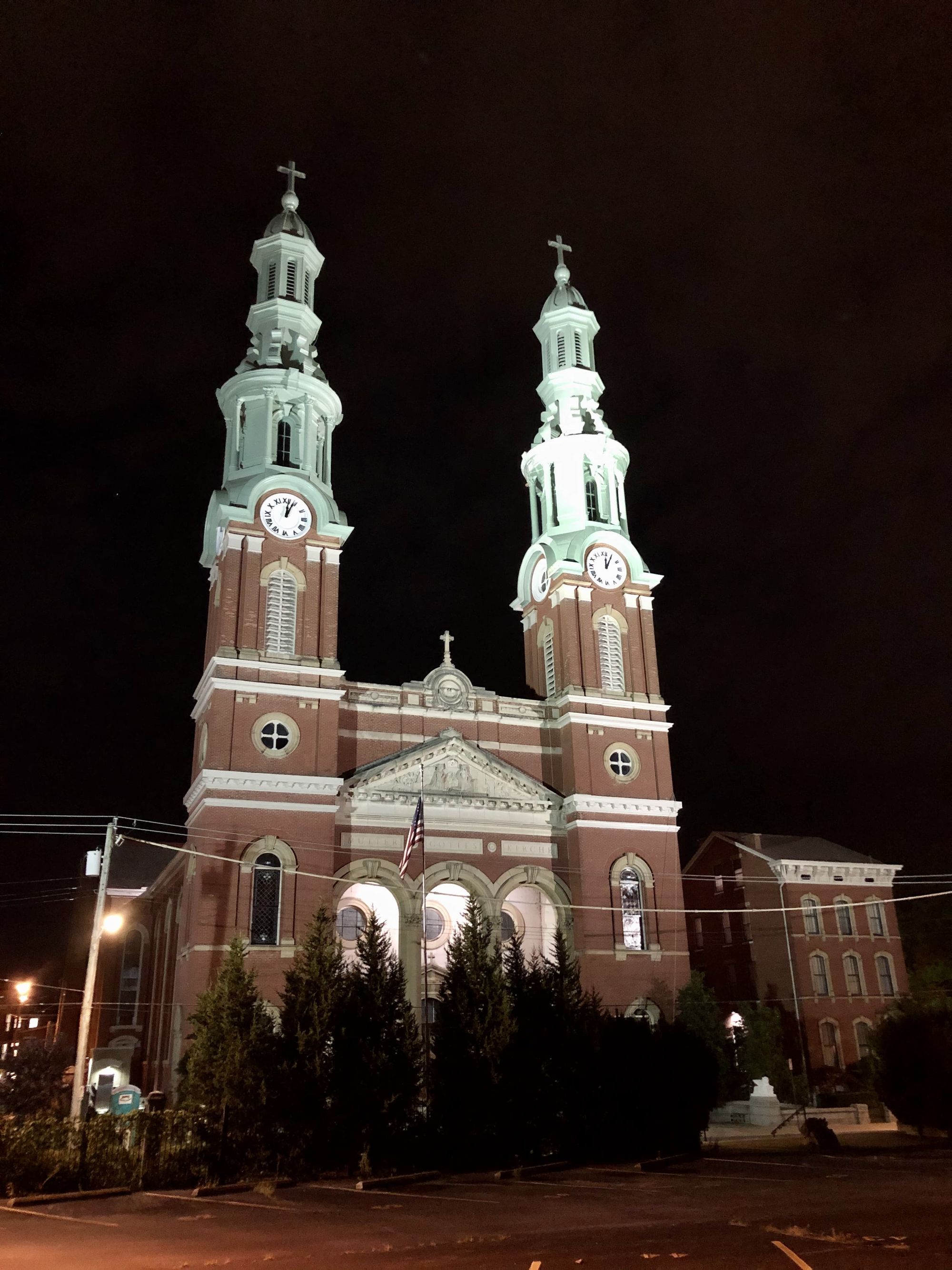 Please Subscribe or Donate to Help Keep This Site Free!