Details:
Catherine was one of the most important saints in the religious culture of the late Middle Ages and arguably considered the most important of the virgin martyrs, a group including Agnes of Rome, Margaret of Antioch, Barbara, Lucia of Syracuse, Valerie of Limoges and many others. Her power as an intercessor was renowned and firmly established in most versions of her hagiography, in which she specifically entreats Christ at the moment of her death to answer the prayers of those who remember her martyrdom and invoke her name.
The development of her medieval cult was spurred by the alleged rediscovery of her body around the year 800 (about 500 years after her death) at Mount Sinai, supposedly with hair still growing and a constant stream of healing oil issuing from her body. There are several pilgrimage narratives that chronicle the journey to Mount Sinai, most notably those of John Mandeville and Friar Felix Fabri. However, while the monastery at Mount Sinai was the best-known site of Catherine pilgrimage, it was also the most difficult to reach. The most prominent Western shrine was the monastery in Rouen that claimed to house Catherine's fingers. It was not alone in the west, however, and was accompanied by many scattered shrines and altars dedicated to Catherine throughout France and England. Some were better-known sites, such as Canterbury and Westminster, which claimed a phial of her oil, brought back from Mount Sinai by Edward the Confessor. Other shrines, such as St. Catherine's Hill, Hampshire were the focus of generally local pilgrimage, many of which are only identified by brief mentions in various texts, rather than by physical evidence.
🙏🏽
This image is in the public domain.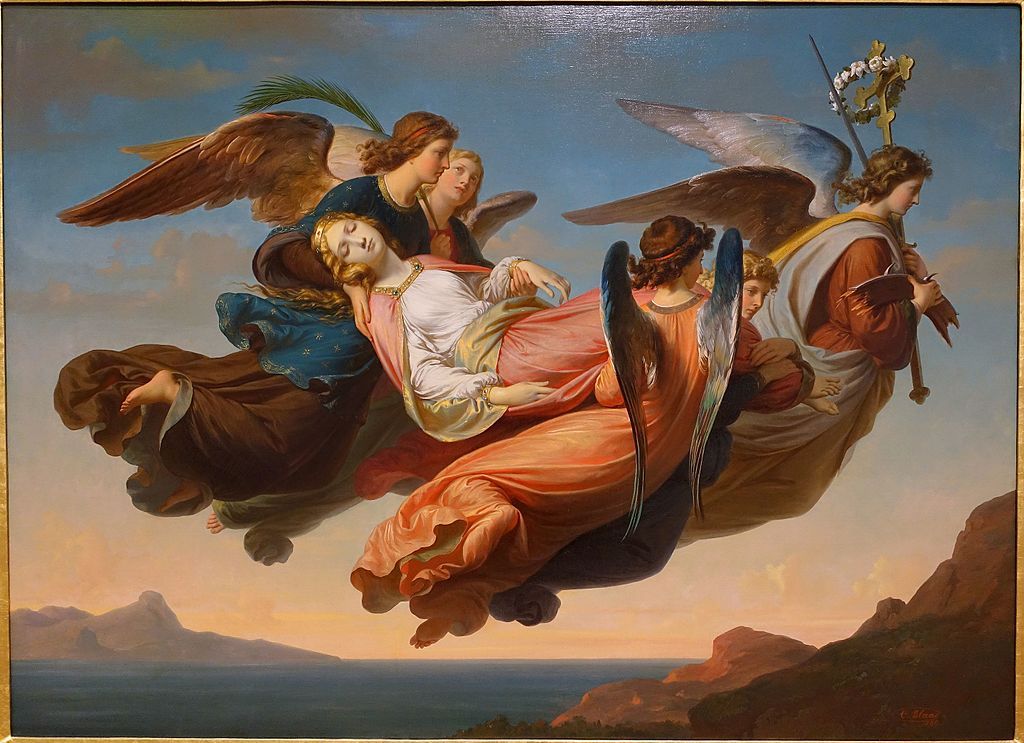 Please Subscribe or Donate to Help Keep This Site Free!