Details:
This panel was once part of an altarpiece depicting scenes from the Passion of Christ. The other panels would have included The Ascension of Christ, all mounted within a wooden framework attached to the altar. The reliefs, made by Nottingham craftsmen, were popular in both England and continental Europe, yet many of those in English churches were damaged or destroyed during the Protestant Reformation of the early 1500s. Here the Virgin Mary is holding the Christ Child as the three kings, or wise men, present gifts of gold, frankincense and myrrh.
🙏🏽
This image is in the public domain.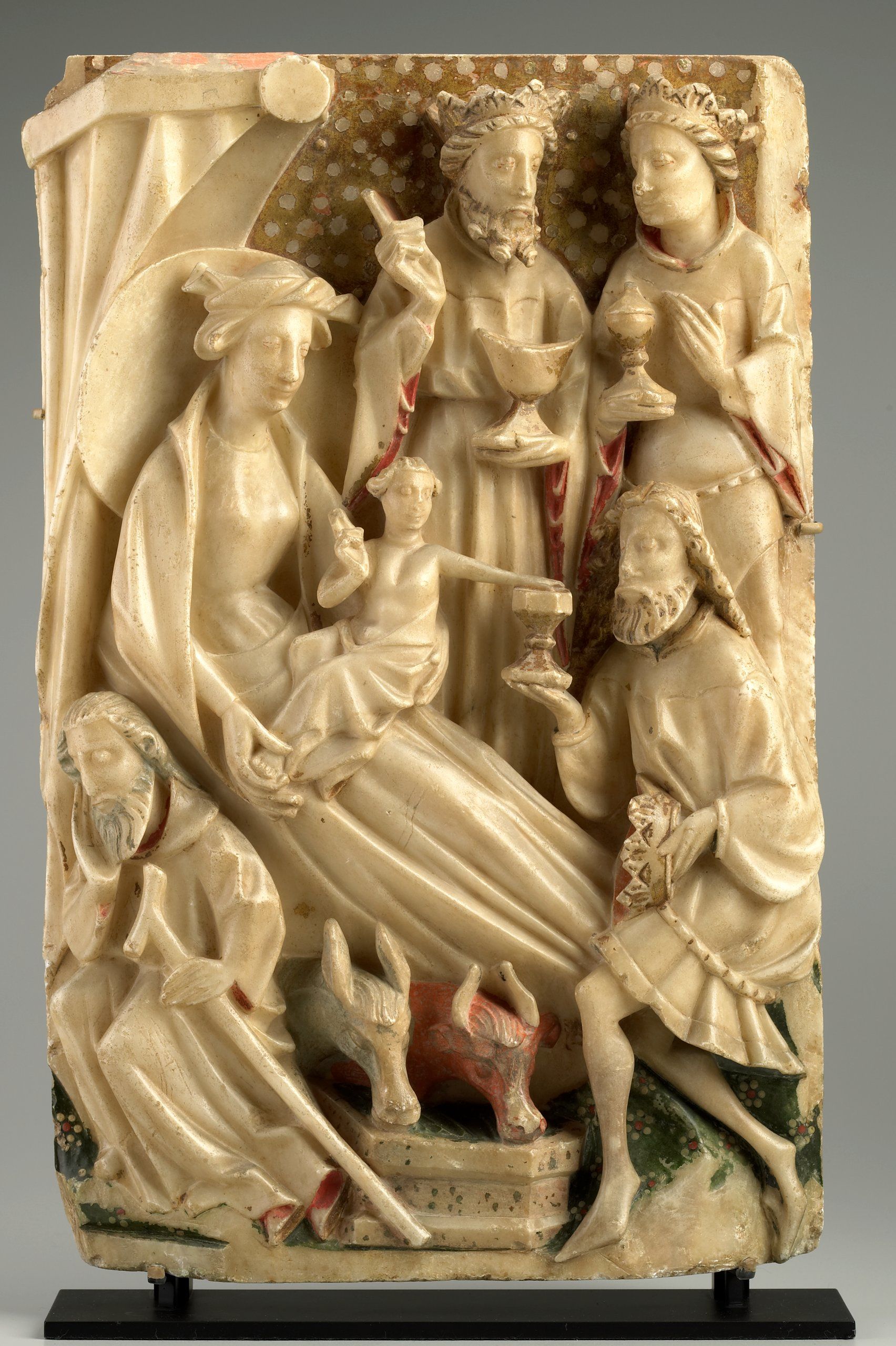 Please Subscribe or Donate to Help Keep This Site Free!