Details:
This is an illustration of the eighth article of faith (I believe in the Holy Spirit) of the Apostles' Creed. Mary and the twelve apostles are sitting in a room. Tongues of fire burn above the heads of some of them. The Holy Spirit, in the form of a dove, hovers over the apostles, surrounded by rays of light.
🙏🏽
This image is in the public domain.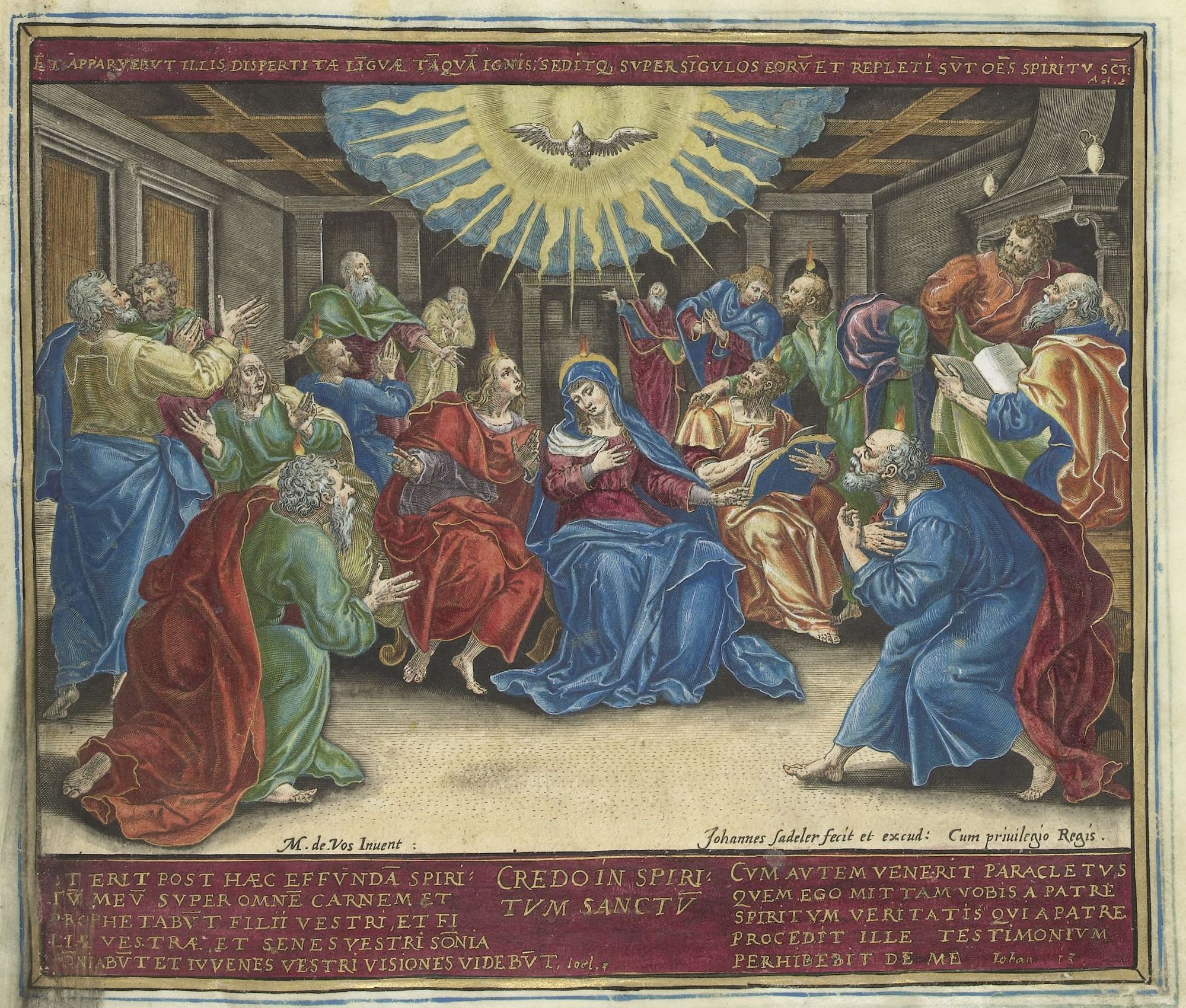 Please Subscribe or Donate to Help Keep This Site Free!