Standing on either side of this Nativity are two Hebrew prophets, whose writings—quoted on the scrolls they hold—are thought by Christians to foretell Jesus's birth. The Gallery's Nativity joined other scenes from Jesus's childhood (and other prophets) that unfolded along the front horizontal base of the altarpiece called the "predella" below a monumental image of the Madonna and Child in majesty, enthroned in a crowd of saints and angels (see Reconstruction). The Virgin was Siena's patron saint, and devotion to her had a strong civic as well as religious dimension. Before it was installed in June 1311, Duccio's altarpiece was paraded triumphantly through the streets. Musicians were hired to accompany it, along with all the priests and monks of Siena. A procession of city officials and citizens was followed by women and children ringing bells. Shops were closed all day and alms were given to the poor.
Free Downloads Below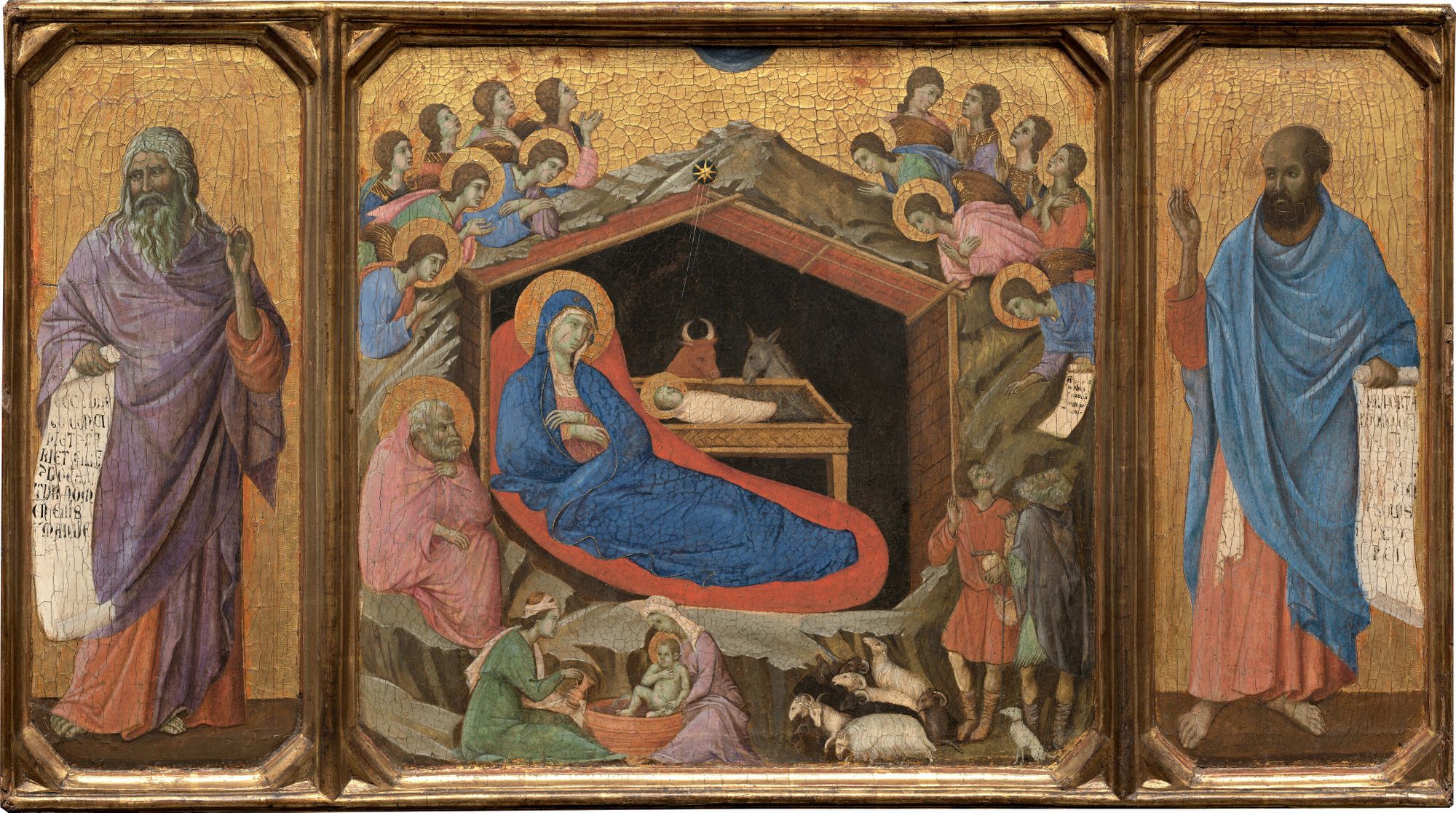 Please Subscribe or Donate to Help Keep This Site Free!