The Presentation of Jesus at (or in) the Temple is an early episode in the life of Jesus, describing his presentation at the Temple in Jerusalem in order to officially induct him into Judaism, that is celebrated by many Christian Churches on the holiday of Candlemas. It is described in the chapter 2 of the Gospel of Luke in the New Testament of the Christian Bible. Within the account, "Luke's narration of the Presentation in the Temple combines the purification rite with the Jewish ceremony of the redemption of the firstborn (Luke 2:23–24)."
In the Eastern Orthodox Church, the Presentation of Jesus at the temple is celebrated as one of the twelve Great Feasts, and is sometimes called Hypapante (Ὑπαπαντή, = "Meeting" in Greek). In Western Christianity, the additional name for the Service the day, Candlemas, is added. This Feast-day is also known as the Feast of the Purification of the Virgin or the Meeting of the Lord.In some liturgical churches, Vespers (or Compline) on the Feast of the Presentation marks the end of the Epiphany season.
Source: everipedia.org
Free Downloads Below
Image by sdcason.com - CC BY-SA 4.0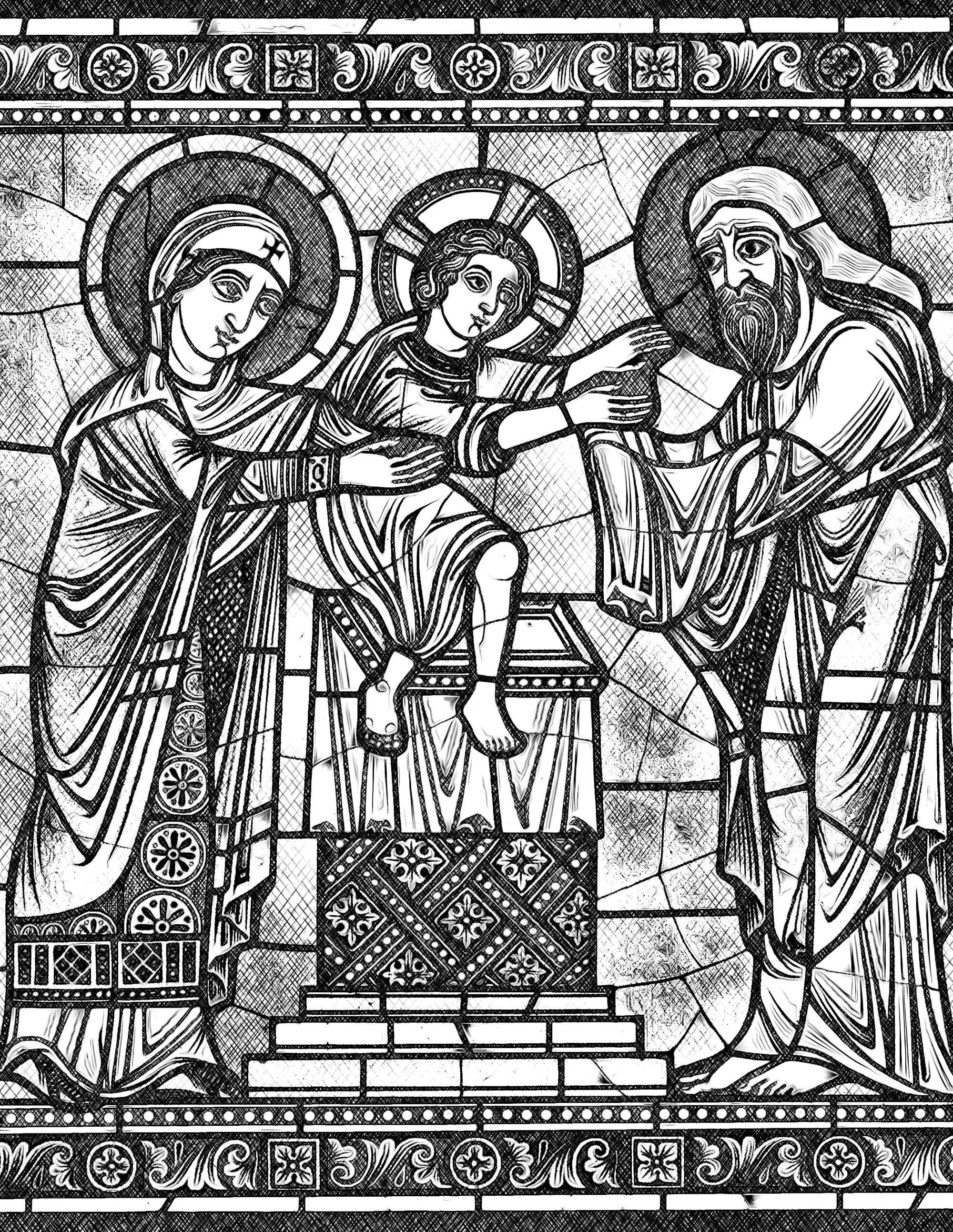 Please Subscribe or Donate to Help Keep This Site Free!