Details:
An impressive eight-line initial represents a kneeling David praying before an altar amid stylized topiaries and set against a burnished gold ground. The text introduces Psalm 101: Domine exaudi orationem meam (Hear my prayer, O Lord, and let my crying come unto thee). Facial types for the figures are rather coarse, with hard lines and sharp expressions and very schematic drawing of the hair and poses are rigid and angular. Hard drapery patterns emphasize the triangular folds and the marginal outgrowth of the initial D terminates as a standing bird. Stylistically, these leaves relate to English work of about 1275–1300, possibly from the vicinity of Oxford. source
🙏🏽
This image is in the public domain.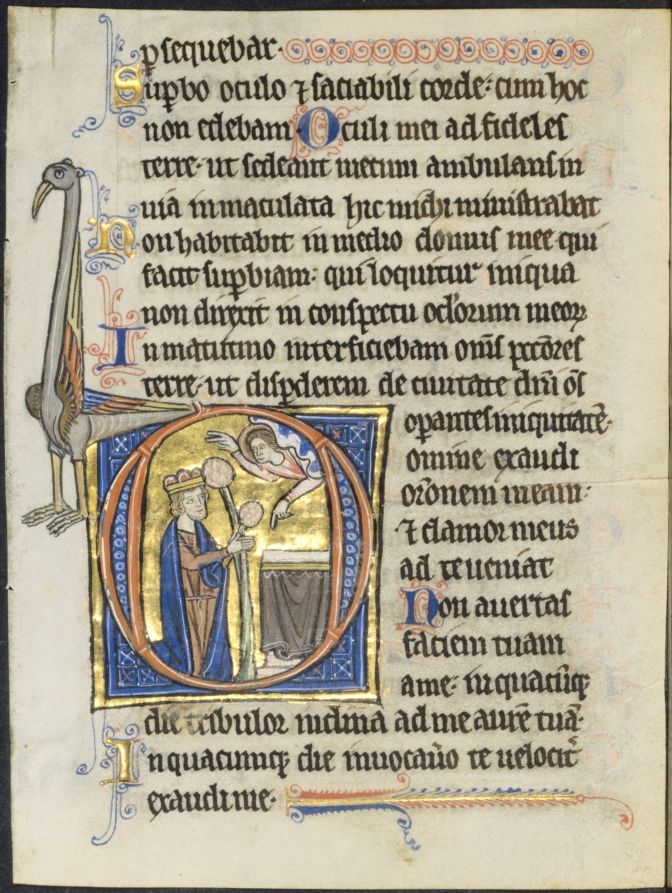 Please Subscribe or Donate to Help Keep This Site Free!