Details:
The Flight into Egypt is an event recounted in the Gospel of Matthew and other New Testament apocrypha[1]. It tells the story of Mary, Joseph, and Jesus fleeing to Egypt to escape King Herod's orders to kill the newborn child[2]. The event is also mentioned in other religious texts such as the Gospel of St. Matthew[3] and Mary of the Flight into Egypt[4].
The Master of Delft was a Dutch painter of the final period of Early Netherlandish painting, whose name is unknown[1]. He may have been active in Delft in the early 16th century[2], and his works can be found in various collections such as the National Gallery in London[2] and Google Arts & Culture[3]. He may also have been employed on woodcuts for book illustrations[2].
🙏🏽
This image is in the public domain.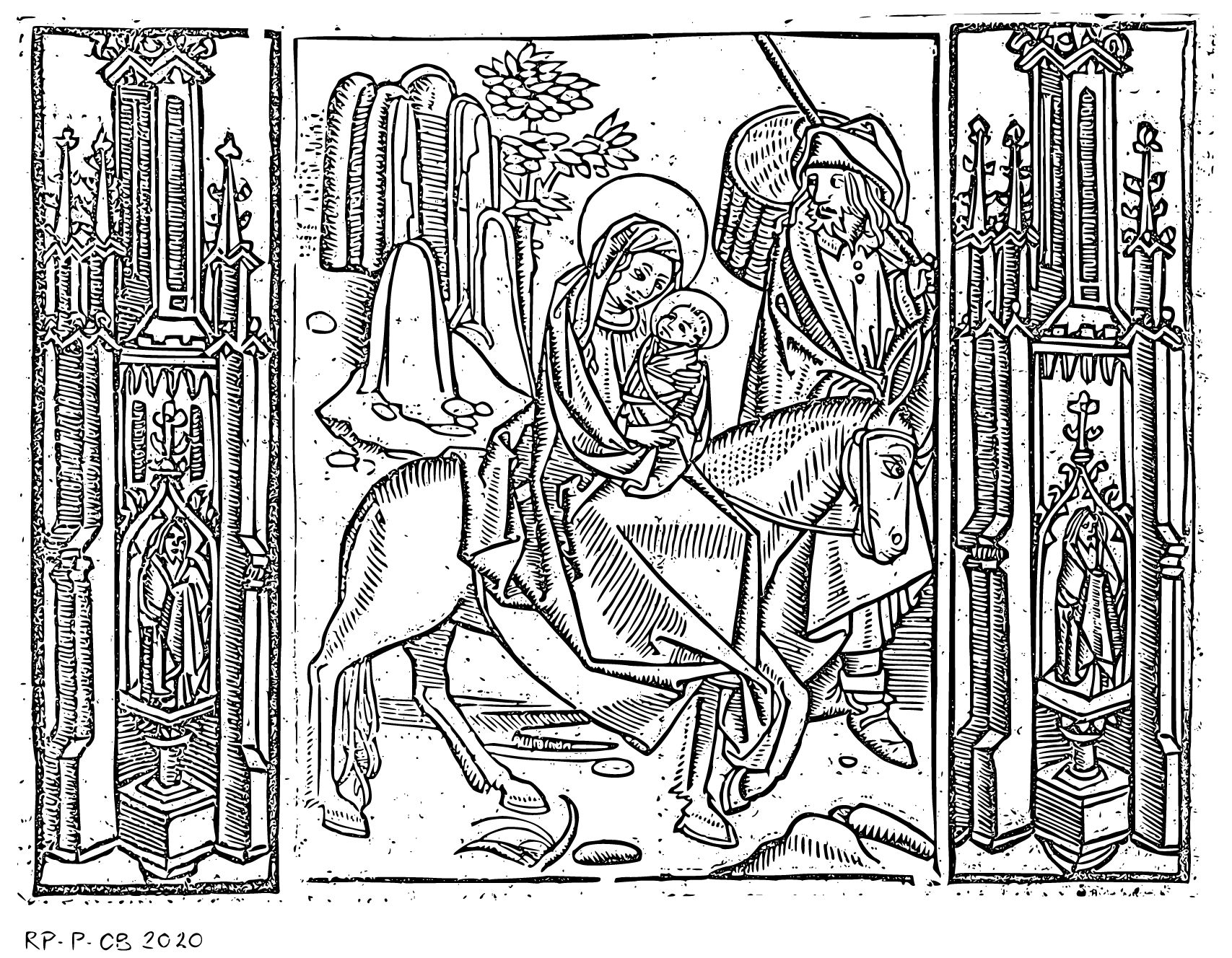 Please Subscribe or Donate to Help Keep This Site Free!