This Coronation of the Virgin may be the first time the subject, which originated in the West, appears in Venetian art. Some of the earliest representations were carved above cathedral doorways in France—and certain elements in the Gallery's painting—its elaborate halos, for example—share in the decorative elegance of Gothic art. Yet, the painting also has a strongly Byzantine character. The gold striations that define the figures' robes, the flat gold background, and the almost abstract way that colors and shapes fill the field might have been copied from a Byzantine icon. The artist, however, did not have a Byzantine model. Instead, the look of his painting is the product of a pervasive, and enduring, Byzantine influence on all art of the Veneto, the region around Venice. Venice had close ties to Byzantium, starting in the sixth century, and enjoyed a virtual monopoly on trade with the East. Its ships carried, and its merchants sold, most of the luxury goods desired by the West: silks, spices, ivory, and exotic pigments. In part because of the ready availability of these pigments, the brilliant color we see here would continue to be a hallmark of Venetian painting into the Renaissance and beyond.
The panel, originally part of a much larger assemblage (see Reconstruction), has been attributed in the past to Paolo Veneziano (Venetian, active 1333 - 1358), Venice's most important artist in the 14th century. More likely, however, its painter belonged to the previous generation—he may even have been Paolo's father, Martino da Venezia. A comparison to a painting by Paolo also in the National Gallery of Art, with more dimensional and less static figures, brings into focus the Coronation's more schematic approach.
Free Downloads Below
This image is in the public domain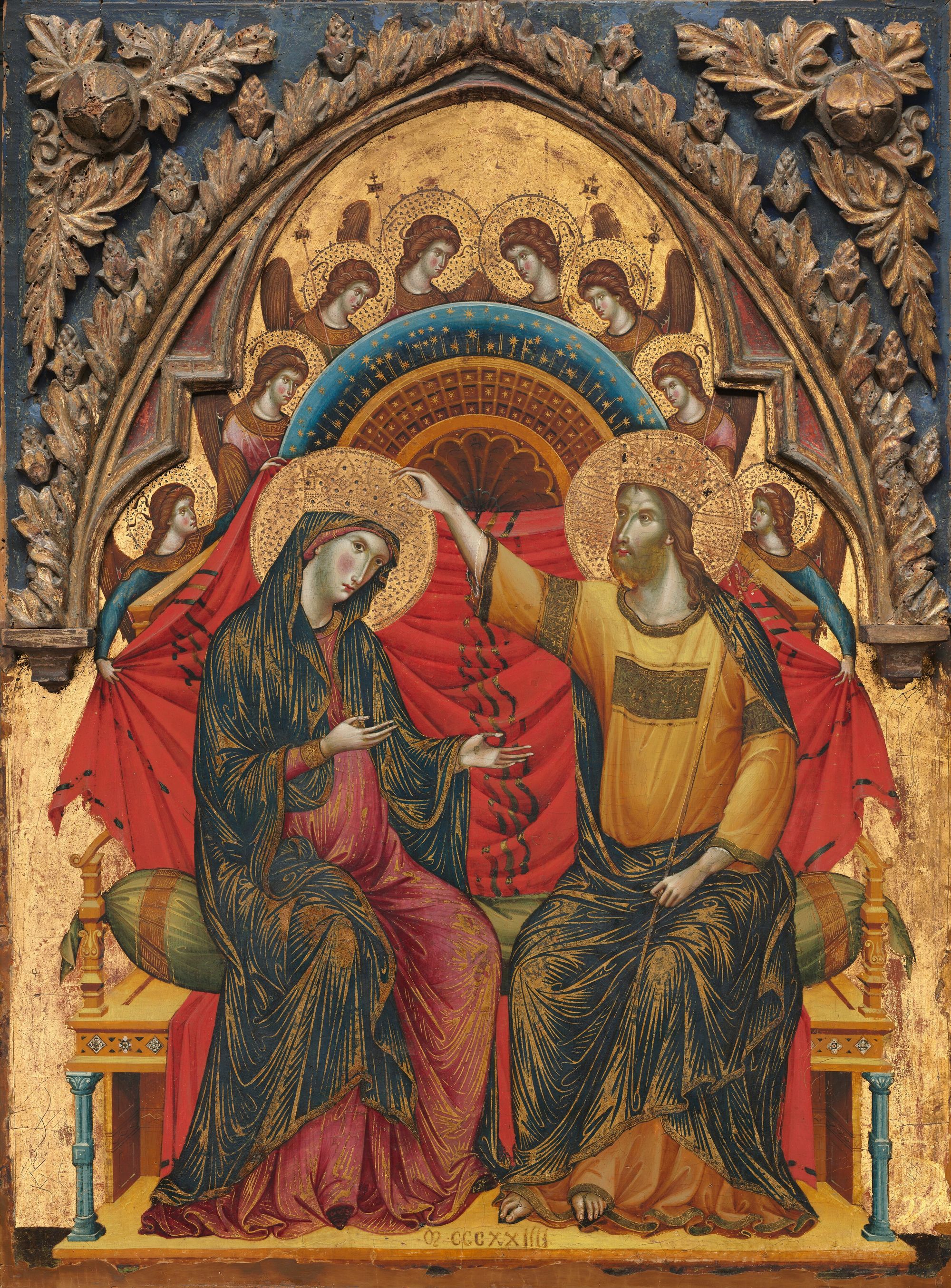 Please Subscribe or Donate to Help Keep This Site Free!