David is described in the Hebrew Bible as king of the United Monarchy of Israel and Judah. In the Books of Samuel, David is a young shepherd who gains fame first as a musician and later by killing the giant Goliath, champion of the Philistines. He becomes a favorite of King Saul and a close friend of Saul's son Jonathan. Worried that David is trying to take his throne, Saul turns on David and tries to kill him, leading the latter to go on the run and operate as a fugitive for several years. He goes first to Nob, where he is fed by the priest Ahimelech and given Goliath's sword (notice in the picture that Goliath's sword is much larger than David). After Saul and Jonathan are killed in battle against the Philistines, a 30-year old David is anointed king over all Israel and then conquers Jerusalem, establishing the city as his capital, and taking the Ark of the Covenant into the city to be the center of worship in the Israelite religion.
This is one of my first attempts at drawing coloring pages myself. Initially, I was converting stained glass window photos into coloring pages. However, it was always my goal to start drawing coloring pages for a few reasons. First, it is difficult to find high-quality stained glass window photos to convert into line art. Secondly, there are many topics (such as the Maccabees) that I'd like to have coloring pages for that don't even exist in stained glass window form. Lastly, I want to do my part by adding beautiful Catholic art to the world, and not just share art that's already out there. Enjoy, and there will be many more coming!
Shalone
Free Downloads Below
Image by sdcason.com - CC BY-SA 4.0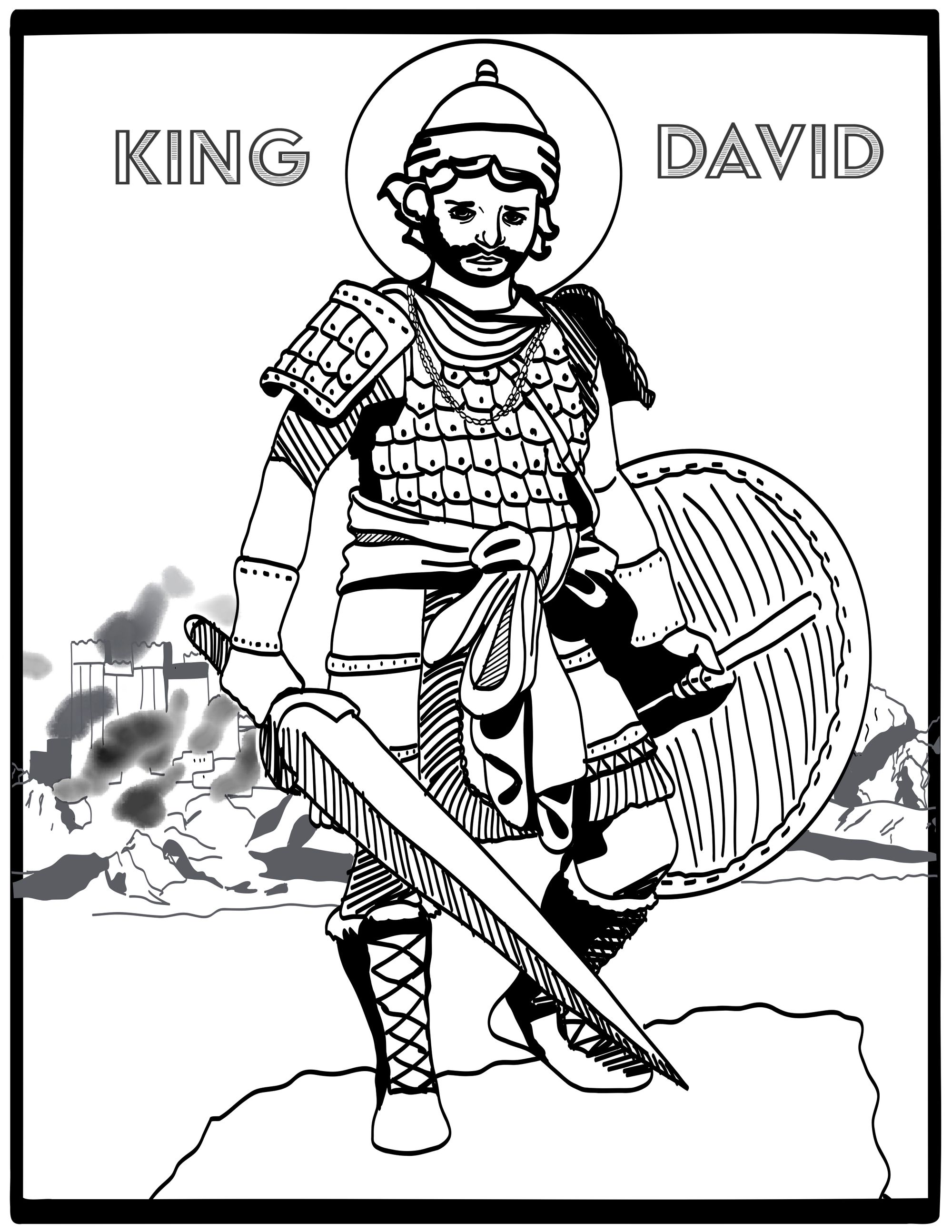 Please Subscribe or Donate to Help Keep This Site Free!