Details:
The Adoration of the Magi (c. 1633) by Peter Paul Rubens is an oil painting on canvas measuring 4.2 m × 3.2 m (13 ft 9 in × 10 ft 6 in)[2]. It was painted as an altarpiece for a convent in Louvain, Belgium[2], and is now located in King's College Chapel, Cambridge, England[3].
The painting depicts the biblical story of the Adoration of the Magi (Matthew 2:1ff)[1], which was a popular subject for Renaissance painters[4]. Rubens' version features richly dressed supplicants surrounding the Virgin Mary and the Christ Child, who are illuminated by a bright light[4]. The painting was vandalised with two-foot-high letters "IRA" scratched on it in June 1974[2], but has since been restored to its original condition.
🙏🏽
This image is in the public domain.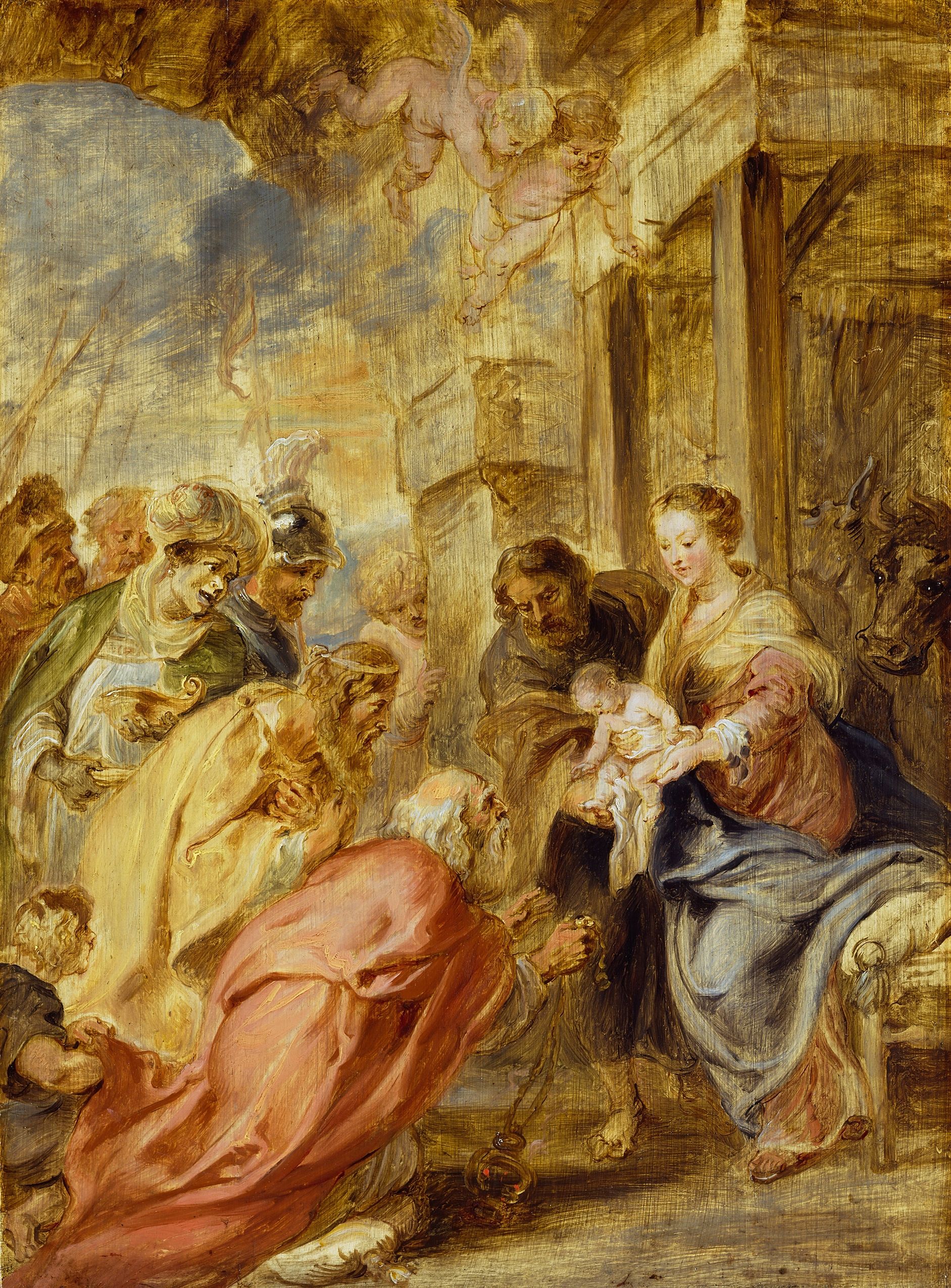 Please Subscribe or Donate to Help Keep This Site Free!