Details:
The Adoration of the Magi (c. 1624) is an oil on canvas painting by Peter Paul Rubens, measuring 218 cm by 280 cm[1]. It was commissioned by Matthæus Yrsselius, abbot of St. Michael's Abbey, Antwerp, and paid for in two installments of 750 guilders each in 1624 and 1626[1]. The Virgin Mary is thought to have been modeled on Rubens' first wife Isabella Brant[1]. It is now in the Musée des Beaux-Arts de Lyon[2] and was probably commissioned for a private collection rather than as an altarpiece[2]. The central figure is one of the Magi, kneeling before Jesus, resting on a pillow[3]. The wise man is dressed like a priest and holds a censer as if he were celebrating[3].
Peter Paul Rubens (1577-1640) was a prolific Flemish Baroque painter[1][2], known for his exuberant style[3][1]. He produced altarpieces, portraits, landscapes and history paintings of mythological and allegorical subjects[4], and began his career at 13 in Antwerp[5].
🙏🏽
This image is in the public domain.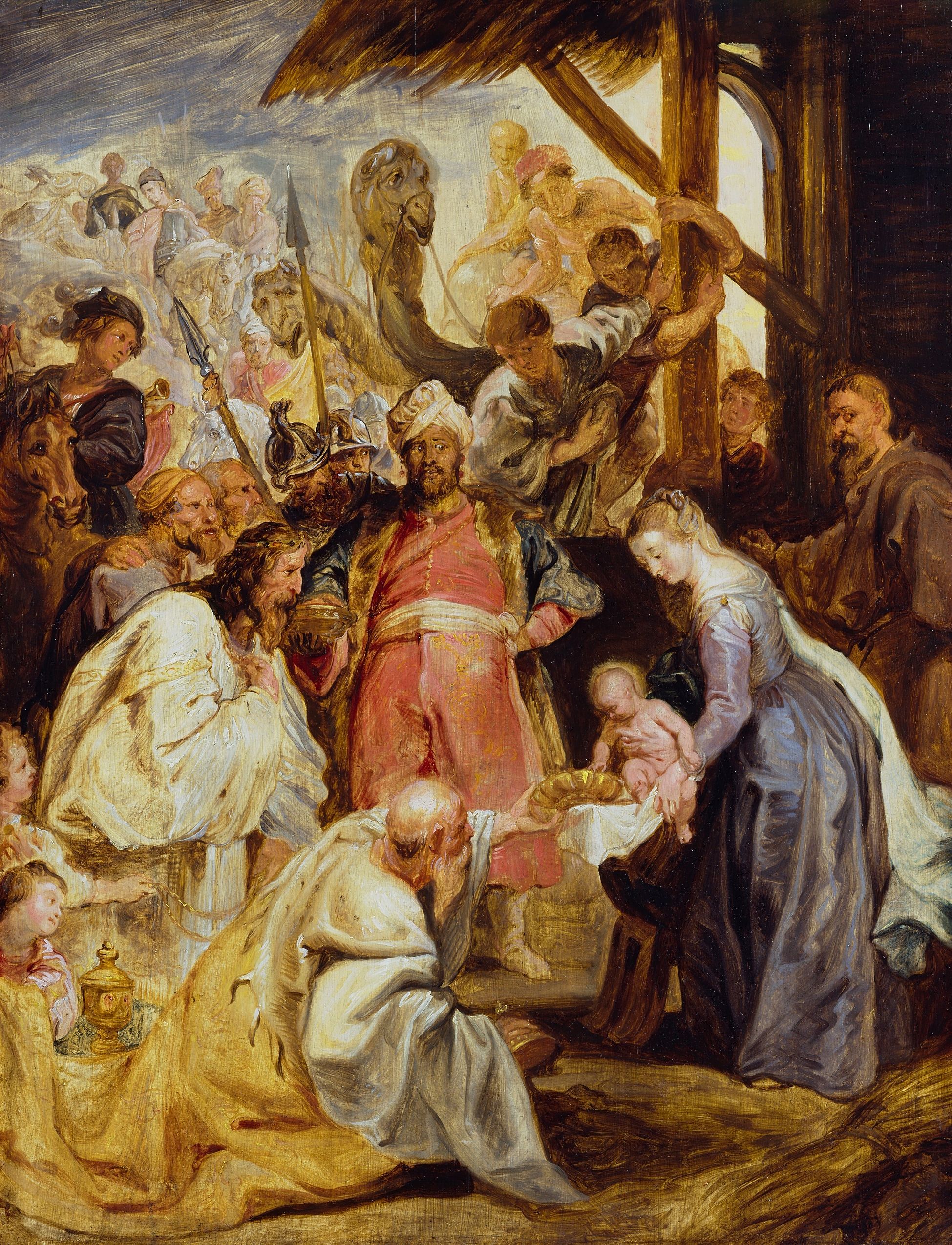 Please Subscribe or Donate to Help Keep This Site Free!