Details:
Rubens depicts the Archangel Gabriel's announcement to the Virgin Mary that she would conceive a son by the power of the Holy Spirit. Behind Gabriel, a ring of cherubs encircles a dove, representing the Holy Spirit. God the Father sits high above, resting his arm on a large sphere and extending his scepter downward. In the foreground, below Mary, is a group of sybils (female prophets). The movement, dynamism, and theatrical gestures are all characteristic of Rubens's work
🙏🏽
This image is in the public domain.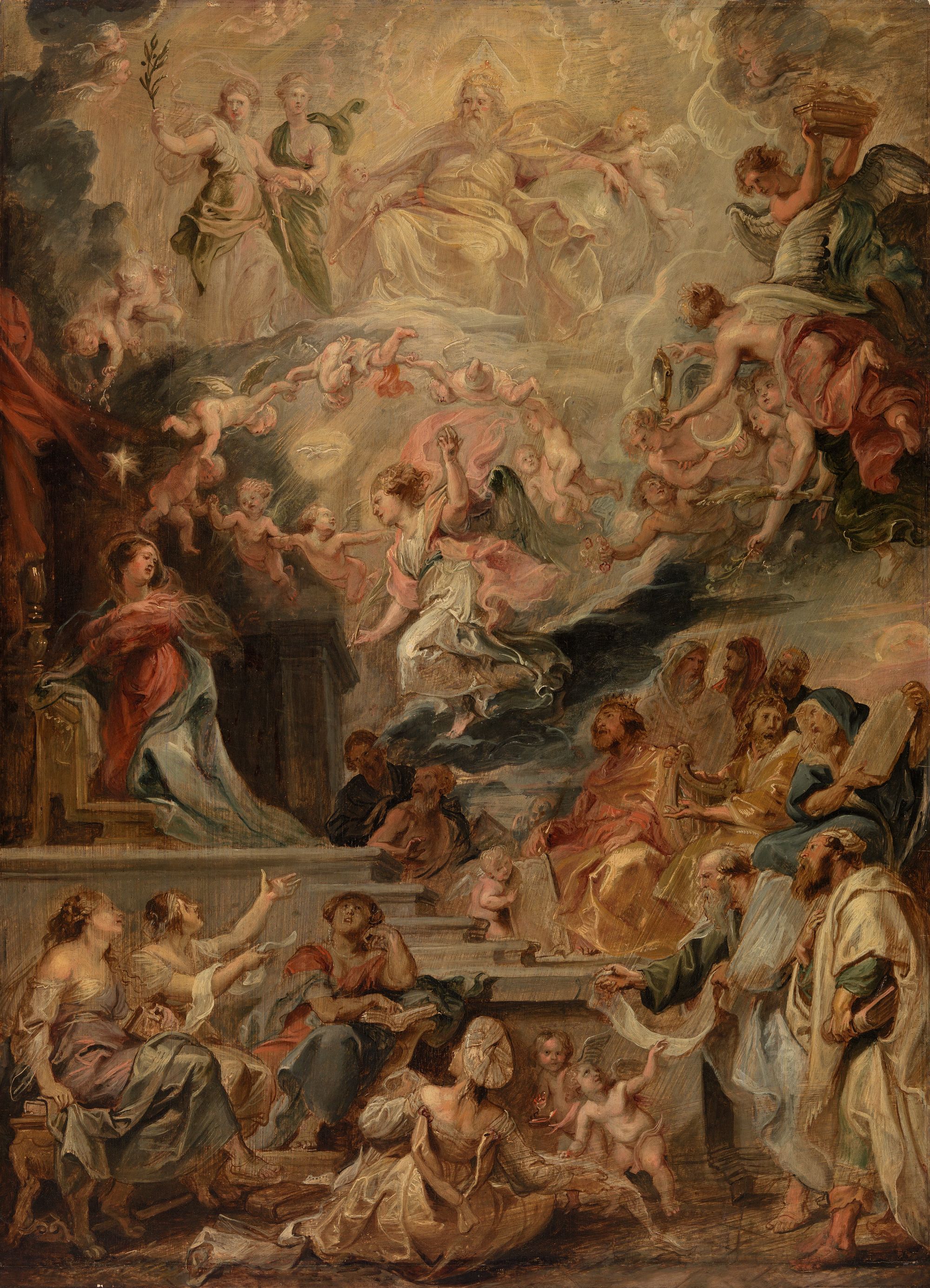 Please Subscribe or Donate to Help Keep This Site Free!