Details:
This late medieval manuscript miniature shows the dead Christ hanging from the Cross, suspended by three enormous nails that pierce his hands and feet. The skull of Adam, whose sin Christ redeemed, lies broken below the Cross; above is a banner with the letters INRI (the Latin initialism for "Jesus of Nazareth, King of the Jews"). A Dominican nun kneels at left. She holds an open codex, which reads "Requiem æternam dona eis, Domine" (Give them eternal rest, Lord). Opposite, two small souls appeal to her and to Christ from the flames of Purgatory; the adjacent inscription in German, "Wir ruffen zu Euch" (Out of the depths [we] have called to you, Lord), comes from Psalm 130. Together, these texts suggest that this page—along with the nearby Christ as Man of Sorrows (BF1044)—came from the Office of the Dead in a breviary, a type of prayer book, used by nuns.
🙏🏽
This image is in the public domain.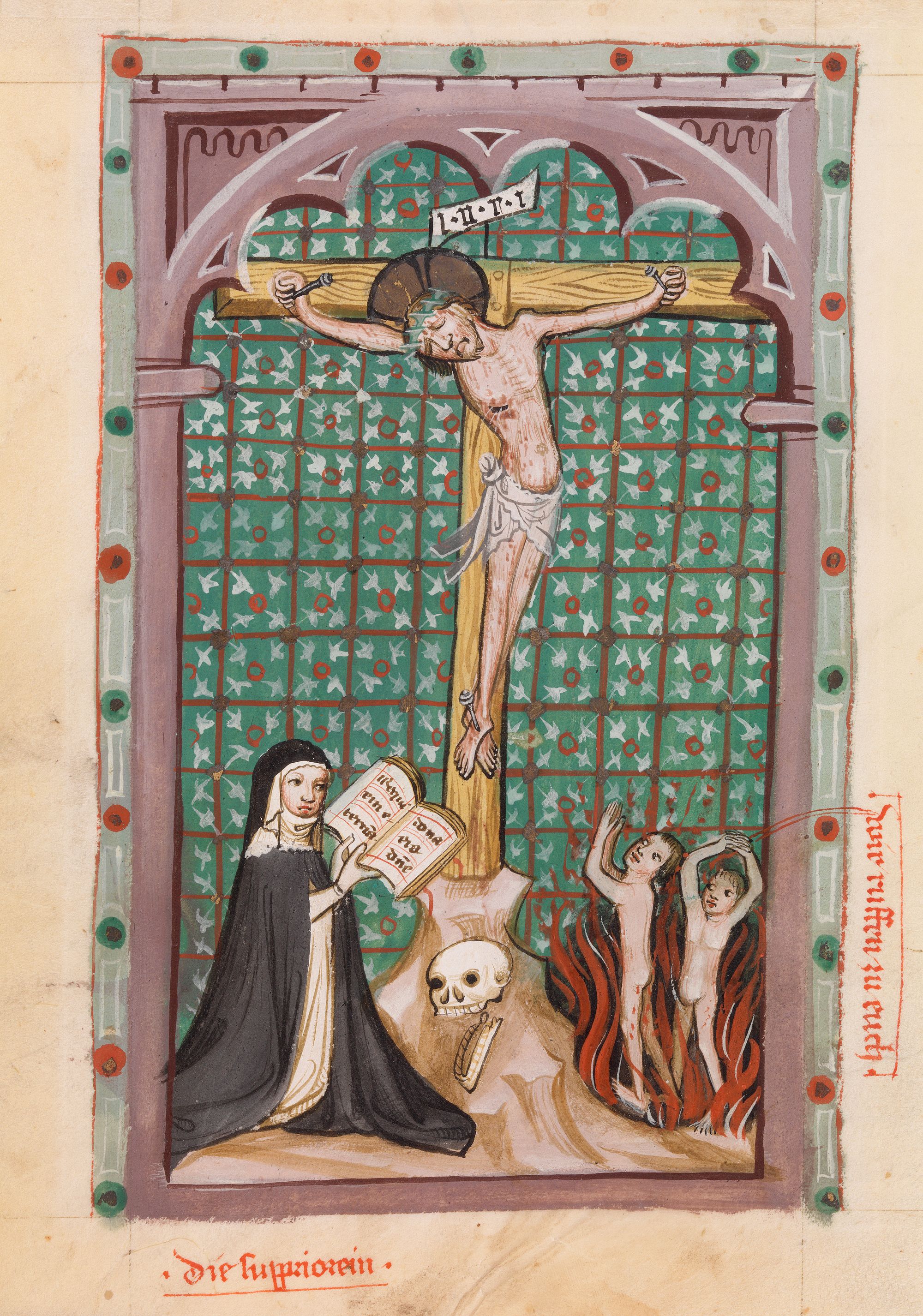 Please Subscribe or Donate to Help Keep This Site Free!