Study for The Assumption of the Virgin for San Augustin Seville Cleveland Museum of A
Details:
This painting is a sketch for a large altarpiece. The rough, flickering surface, the unusually sharp contrast of hot and cool hues, and the compression of space all characterize the artist's intense spirituality and unique technique. While often held apart from the sweetness and grace of Murillo (also represented in the collection), his contemporary in Seville, the two artists worked closely together on commissions and often presented their work side by side, speaking to the stylistic diversity and religious complexity preferred by patrons in Seville during the late 1600s.
🙏🏽
This image is in the public domain.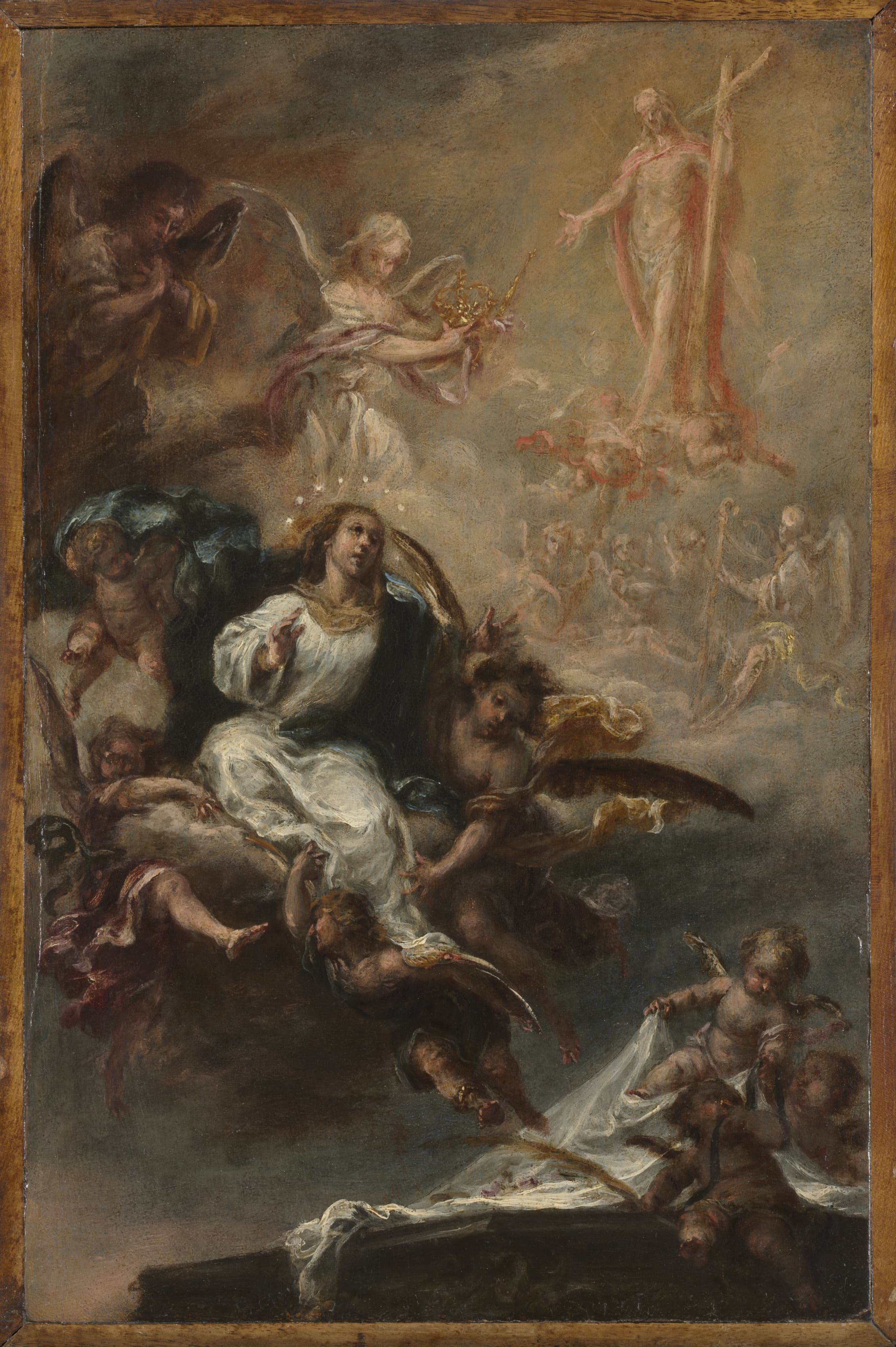 Please Subscribe or Donate to Help Keep This Site Free!