Edit Plate Depicting Christs Passion 1510 Italian Catholic Stock Photo Raindropio
Details:
The painted scenes on this plate depicting the Passion of Christ include the betrayal of Jesus by his disciple Judas (right); the arrest and condemnation by the Jews (left); the bearing of the cross (top); the Crucifixion (middle); and the resurrection (bottom). At least one of the scenes (the condemnation or the Scourging at the Pillar) is based on a Florentine woodcut from the devotional writings of Girolamo Savonarola (1452–1498).
During the Renaissance, scenes from the Christian Bible were prominently featured on maiolica, covering the surface in a style called istoriato (decorated with stories).
🙏🏽
This image is in the public domain.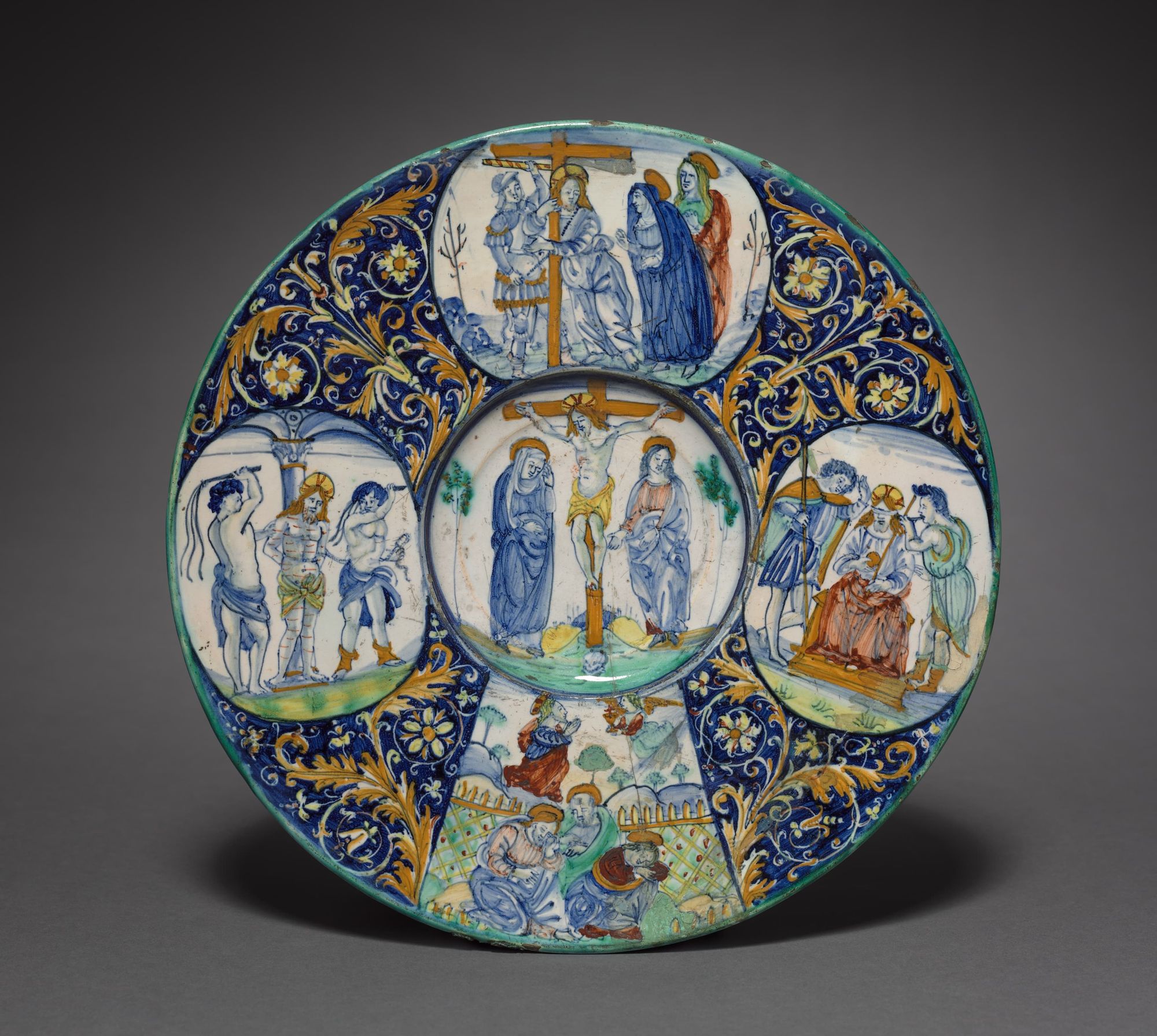 Please Subscribe or Donate to Help Keep This Site Free!