Study for the Assumption of the Virgin 1758 by Jean Baptiste Deshays Public Domain Cat
Details:
In this lively oil sketch, the Virgin Mary ascends into heaven from her tomb, carried by a swirl of angels. Jean-Baptiste Deshays made this work in preparation for a major altarpiece in 1758, on his return to Paris after a four-year stay in Rome. Deshays had recently married the eldest daughter of the important Parisian painter François Boucher (1703–70), who influenced him tremendously at the time. When Mia acquired the sketch, it was attributed to Boucher, because of similarities to three known oil sketches by him. Further research identified it as the work of Deshays. Clearly, Deshays drew inspiration from his father-in-law when working out ideas for the altarpiece. But this study also reveals his preference for bolder color combinations and less emotive figures than Boucher employed.
🙏🏽
This image is in the public domain.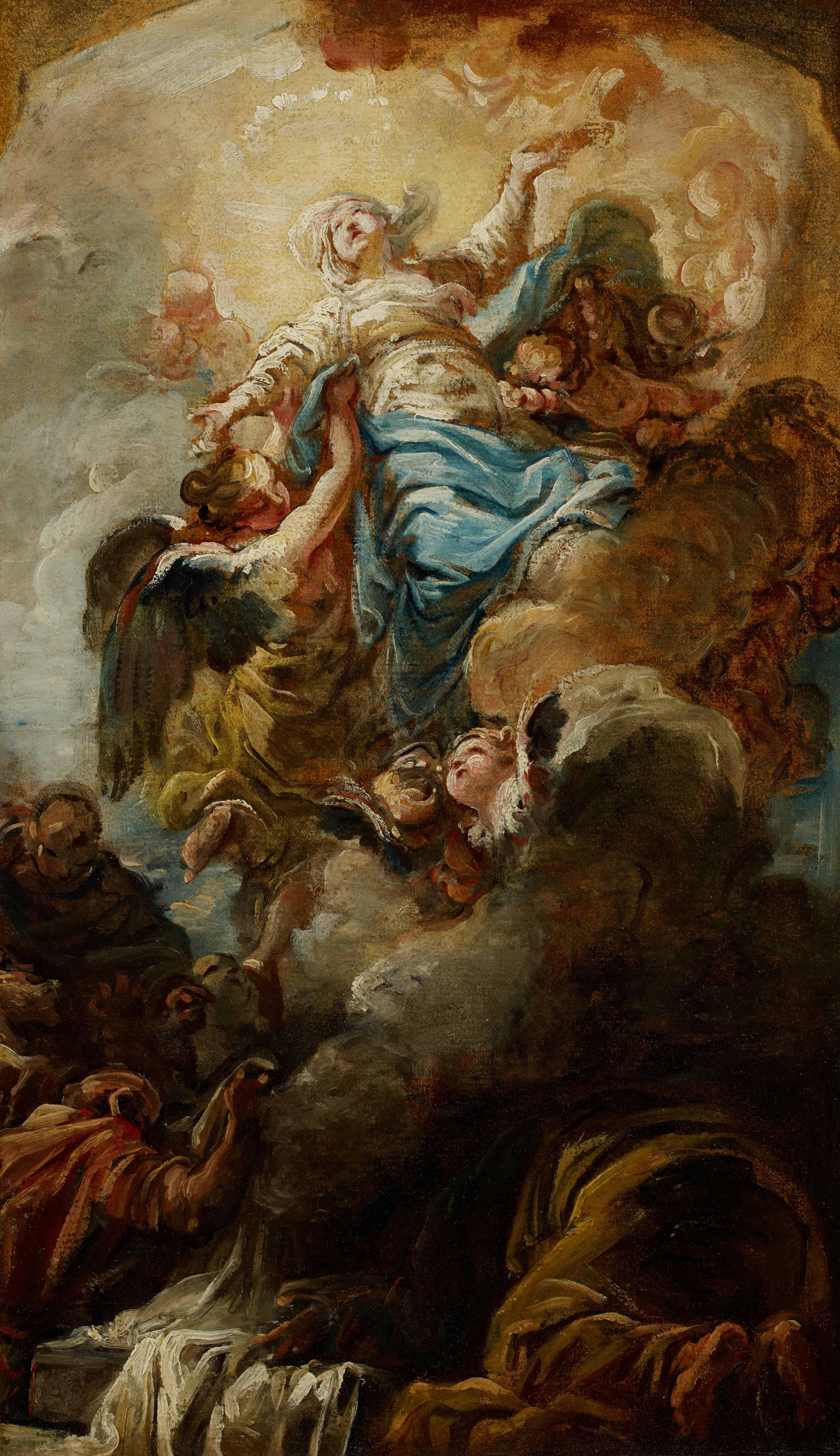 Please Subscribe or Donate to Help Keep This Site Free!