Details:
Saint Sebastian is a marble sculpture by Gian Lorenzo Bernini, an Italian artist, executed in 1617 and 1618 1, 2. The sculpture features Saint Sebastian, a Christian martyr, pinned to a tree with his flesh filled with arrows 1. It is smaller than life-size, measuring 98 x 42 cm 3. The sculpture was commissioned by Bernini's benefactor, Cardinal Scipione Borghese 2. It is part of the Carmen Cervera's private collection and is currently shown in the Museo Thyssen-Bornemisza in Madrid1, 3. The sculpture is also known as St. Sebastian 1.
🙏🏽
Please give proper attribution.
Image By Xcia0069 - Own work, CC BY-SA 3.0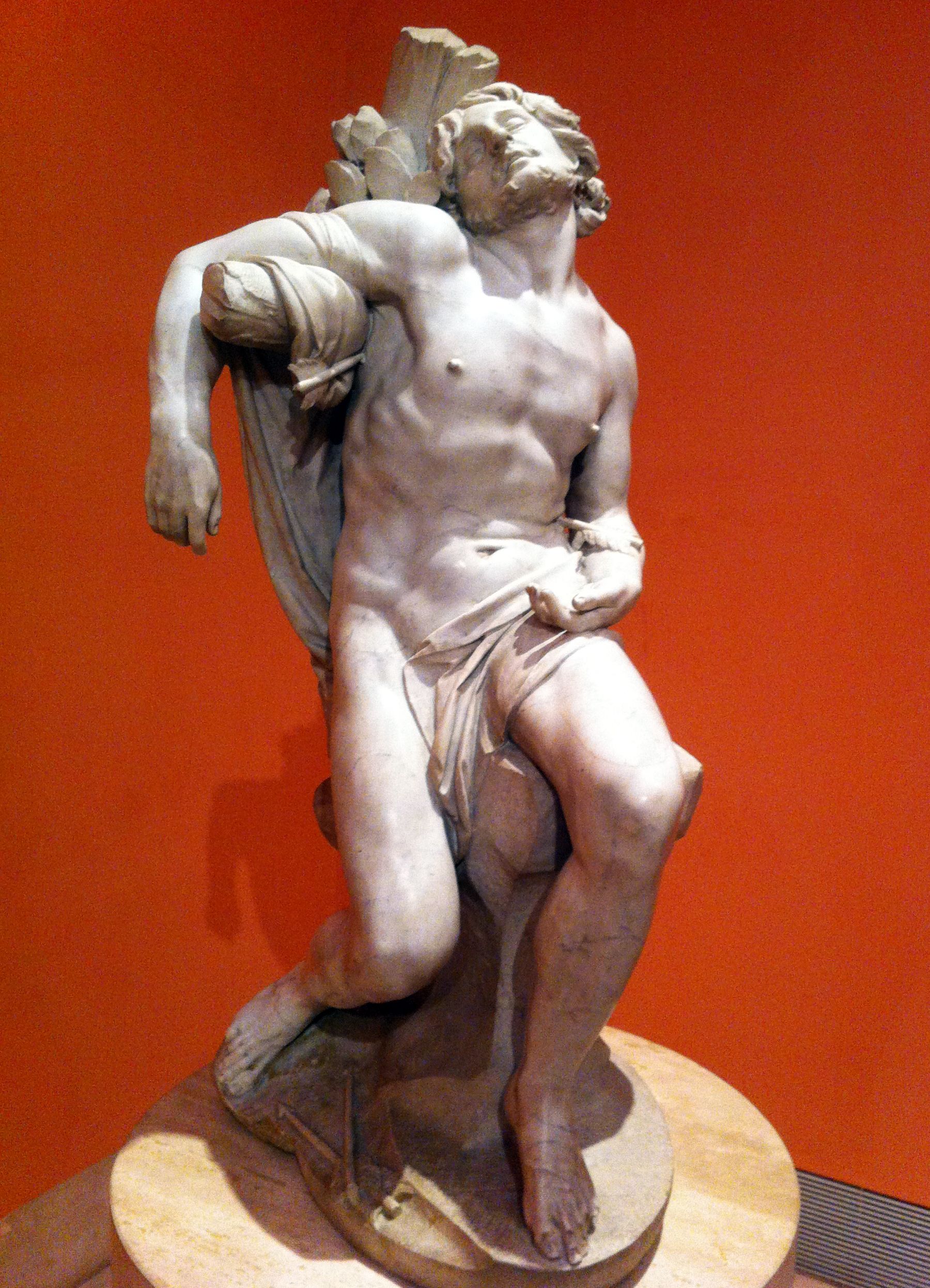 Please Subscribe or Donate to Help Keep This Site Free!