Details:
Martyrdom of Saint Lawrence is an early sculpture by the Italian artist Gian Lorenzo Bernini. It depicts the saint at the moment of his martyrdom, being burnt alive on a gridiron. According to Bernini's biographer, Filippo Baldinucci, the sculpture was completed when Bernini was 15 years old, implying it was finished in the year 1614. Other historians have dated the sculpture between 1615 and 1618. A date of 1617 seems most likely. It is less than life-size in dimensions, measuring 108 by 66 cm.
The sculpture is now held in the Uffizi in Florence as part of the Contini Bonacossi Collection.
🙏🏽
This image is in the public domain.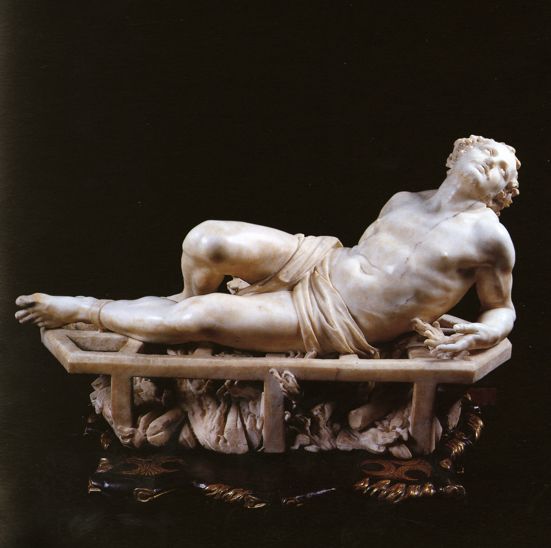 Please Subscribe or Donate to Help Keep This Site Free!