Details:
Saint Bibiana is a Christian saint who lived in the 4th century AD. She is venerated as a virgin and martyr by the Catholic Church. Bibiana was reportedly tortured and killed for refusing to renounce her faith during the reign of Emperor Julian the Apostate. She is often depicted in Christian art holding a palm branch, which symbolizes her martyrdom, and a column, which represents the pillar to which she was tied during her torture.
🙏🏽
Please give proper attribution.
Image By WikiPaintings - CC BY-SA 3.0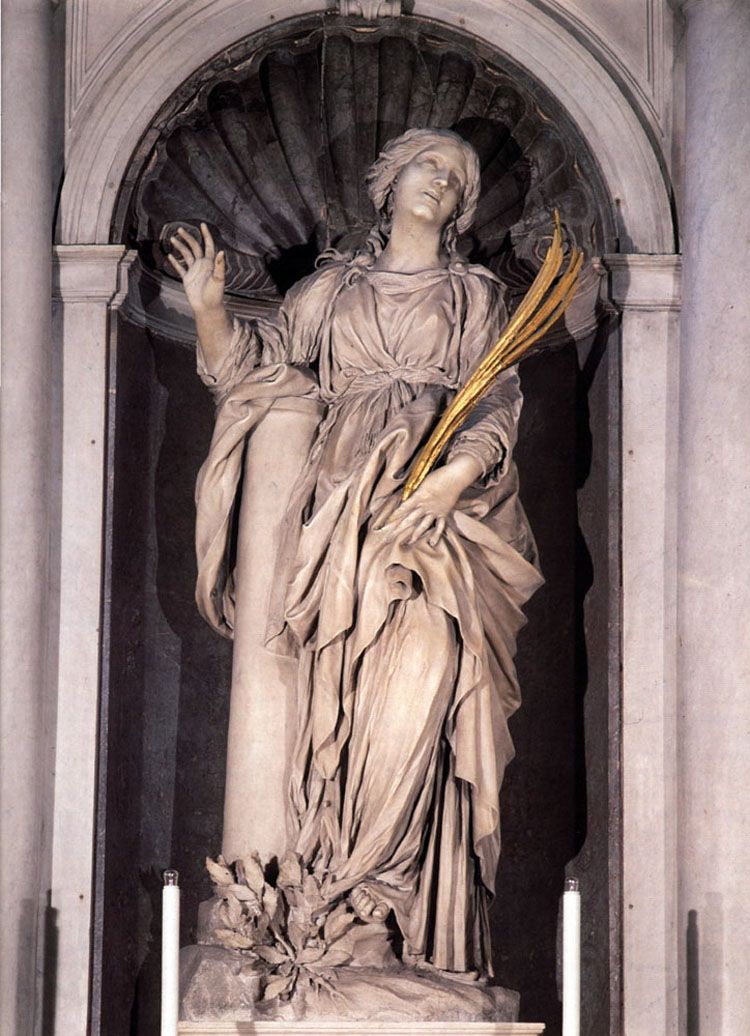 Please Subscribe or Donate to Help Keep This Site Free!