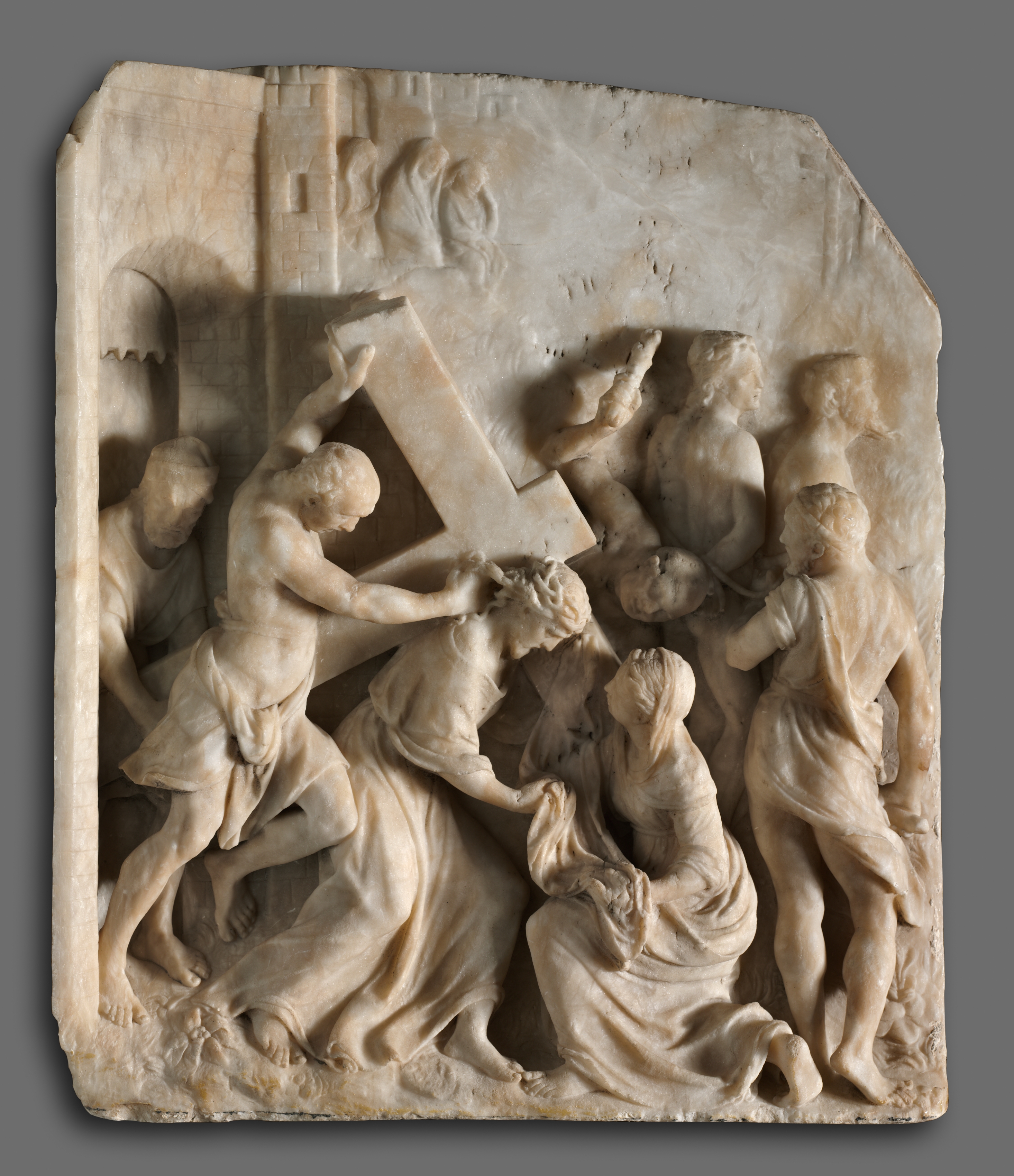 Image Details
As Christ dragged his cross through the streets of Jerusalem, Veronica wiped sweat from Christ's face, which was miraculously imprinted on the fabric. This relief probably came from a choir screen, a barrier between the altar and the congregation, common in medieval churches. Yet the sculpture is more classical than medieval. The artist, yet to be identified, clearly knew the work of Dubreoucq, an artist who brought a taste for Italian Renaissance sculpture to northern France and present-day Belgium. The use of alabaster instead of marble exploits a material local to this part of Europe.
Free Downloads Below
This image is in the public domain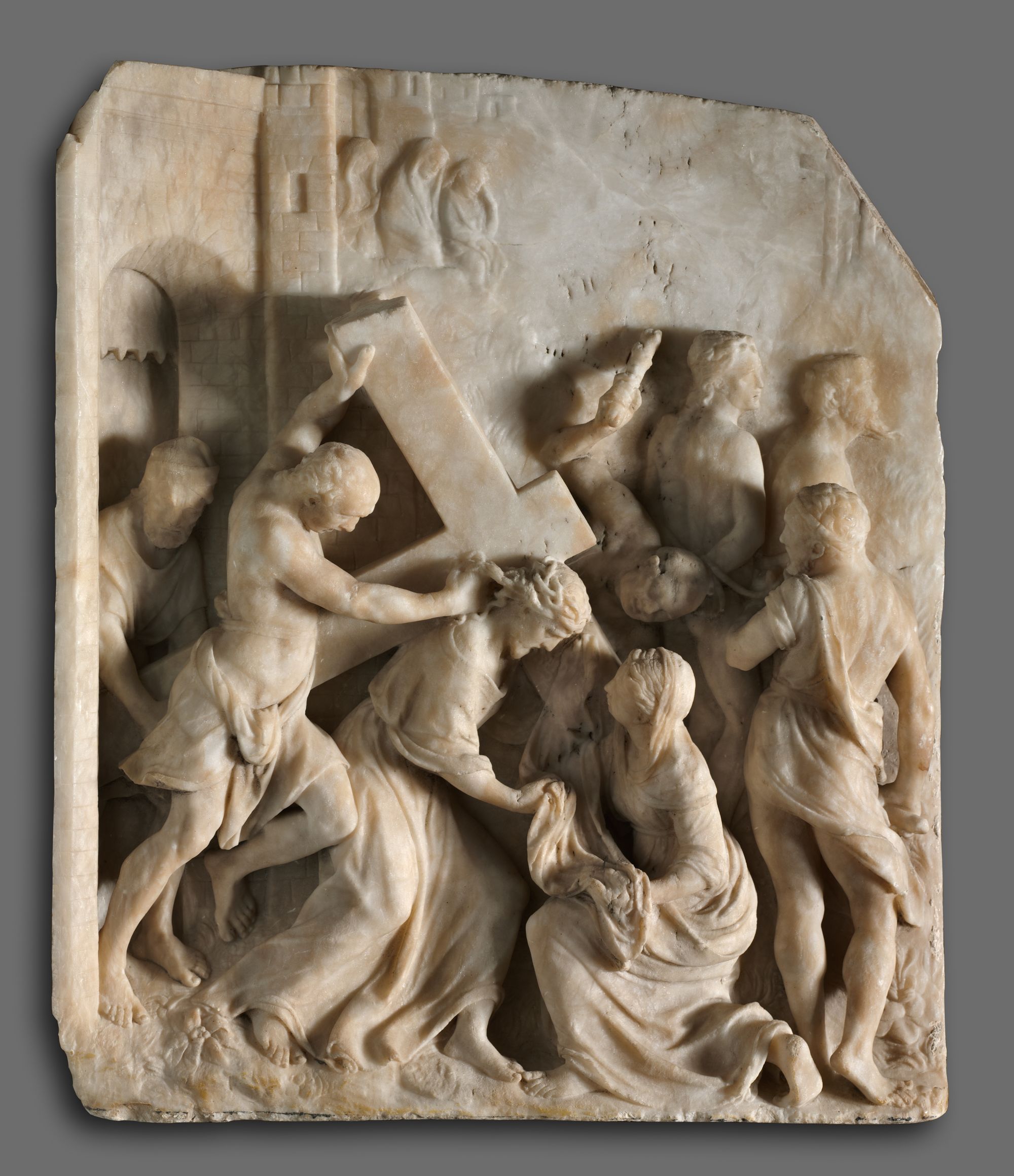 Please Subscribe or Donate to Help Keep This Site Free!