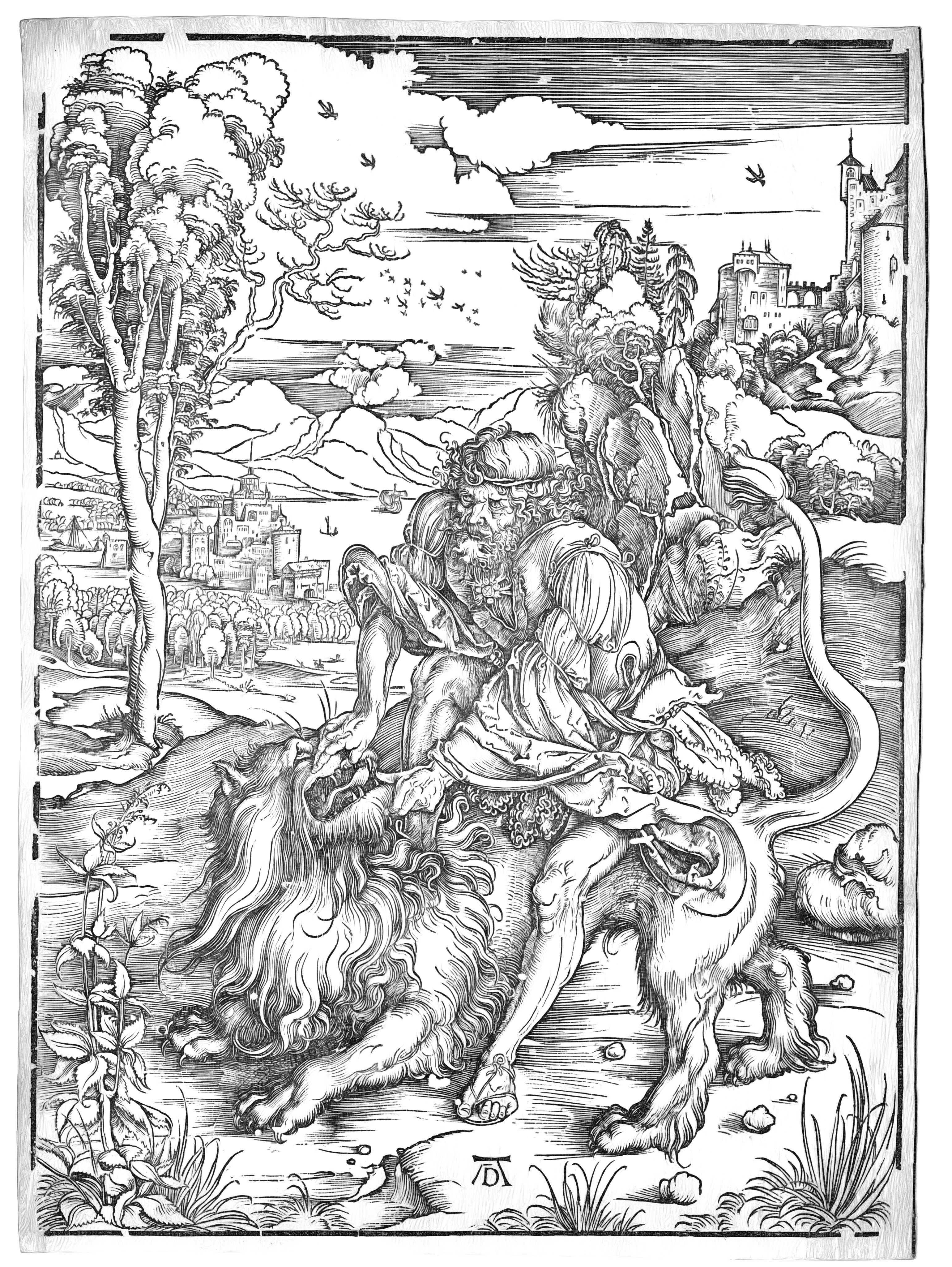 Image Details
In the Hebrew Bible, Samson was the last of the judges of the ancient Israelites mentioned in the Book of Judges (chapters 13 to 16) and one of the last leaders who "judged" Israel before the institution of the monarchy. He is sometimes considered as an Israelite version of the popular Near Eastern folk hero also embodied by the Sumerian Enkidu and the Greek Heracles.
The biblical account states that Samson was a Nazirite, and that he was given immense strength to aid him against his enemies and allow him to perform superhuman feats, including slaying a lion with his bare hands and massacring an entire army of Philistines using only the jawbone of a donkey. However, if Samson's long hair were cut, then his Nazirite vow would be violated and he would lose his strength.
Samson is betrayed by his lover Delilah, who, sent by the Philistines officials to entice him, orders a servant to cut his hair while he is sleeping and turns him over to his Philistine enemies, who gouge out his eyes and force him to grind grain in a mill at Gaza. While there, his hair begins to grow again. When the Philistines take Samson into their temple of Dagon, Samson asks to rest against one of the support pillars. After being granted permission, he prays to God and miraculously recovers his strength, allowing him to bring down the columns, collapsing the temple and killing himself as well as all of the Philistines. In some Jewish traditions, Samson is believed to have been buried in Zorah in Israel overlooking the Sorek valley.
Samson has been the subject of both rabbinic and Christian commentary, with some Christians viewing him as a type of Jesus, based on similarities between their lives. Notable depictions of Samson include John Milton's closet drama Samson Agonistes and Cecil B. DeMille's 1949 Hollywood film Samson and Delilah. Samson also plays a major role in Western art and traditions.
Free Downloads Below
Image by sdcason.com - CC BY-SA 4.0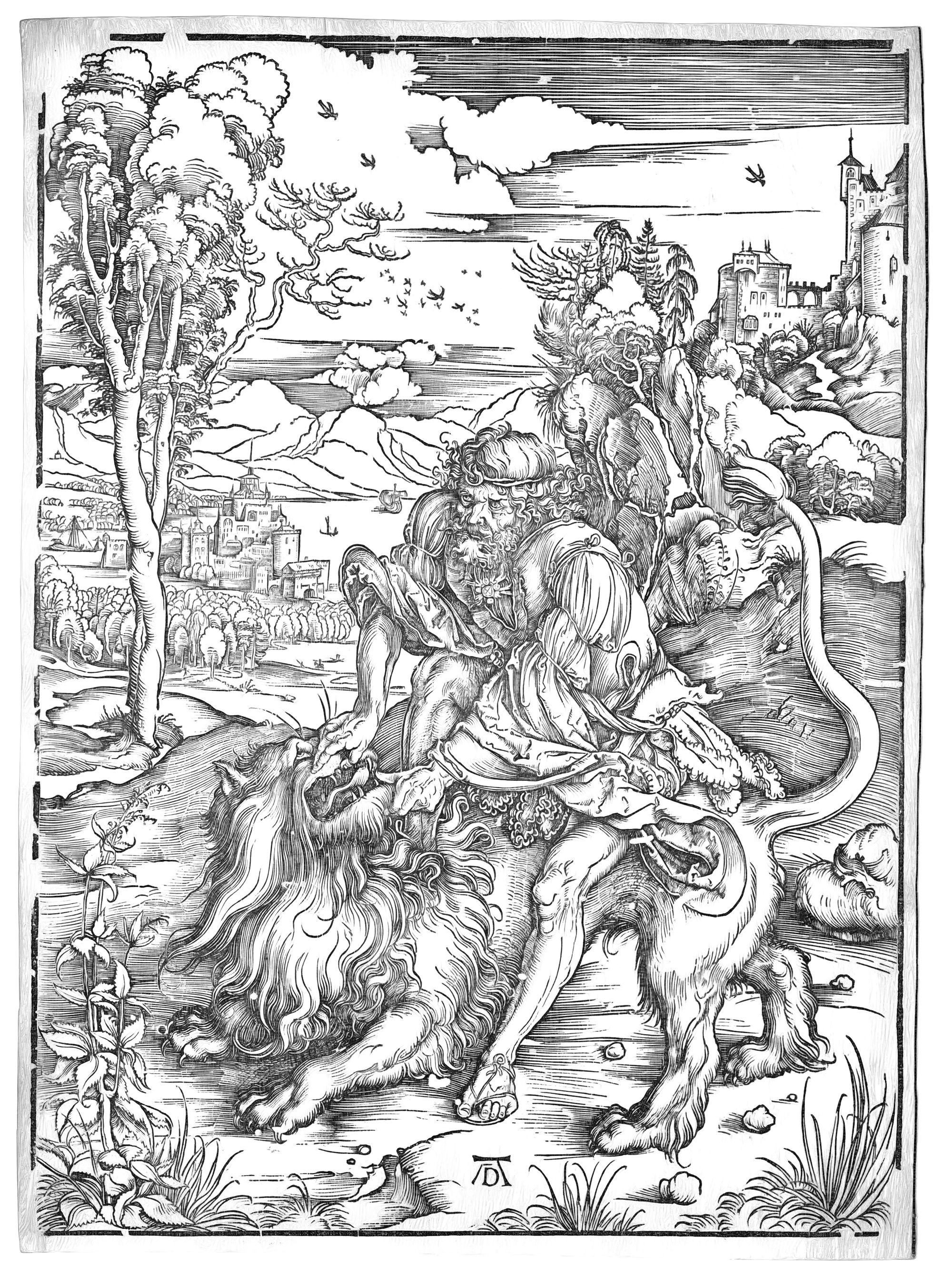 Please Subscribe or Donate to Help Keep This Site Free!