Details:
Genesis describes Jacob wrestling with the angel. In Genesis, the "angel" in question is referred to as "man" and "God," whereas Hosea mentions a "angel." The story includes Jacob's renaming as Israel. In the Genesis story, Jacob spent the night alone on a riverbank on his way back to Canaan. He comes across a "man," who wrestles with him until daybreak. Finally, Jacob is blessed and given the name "Israel," while the "man" refuses to give his own name.
🙏🏽
This image is in the public domain.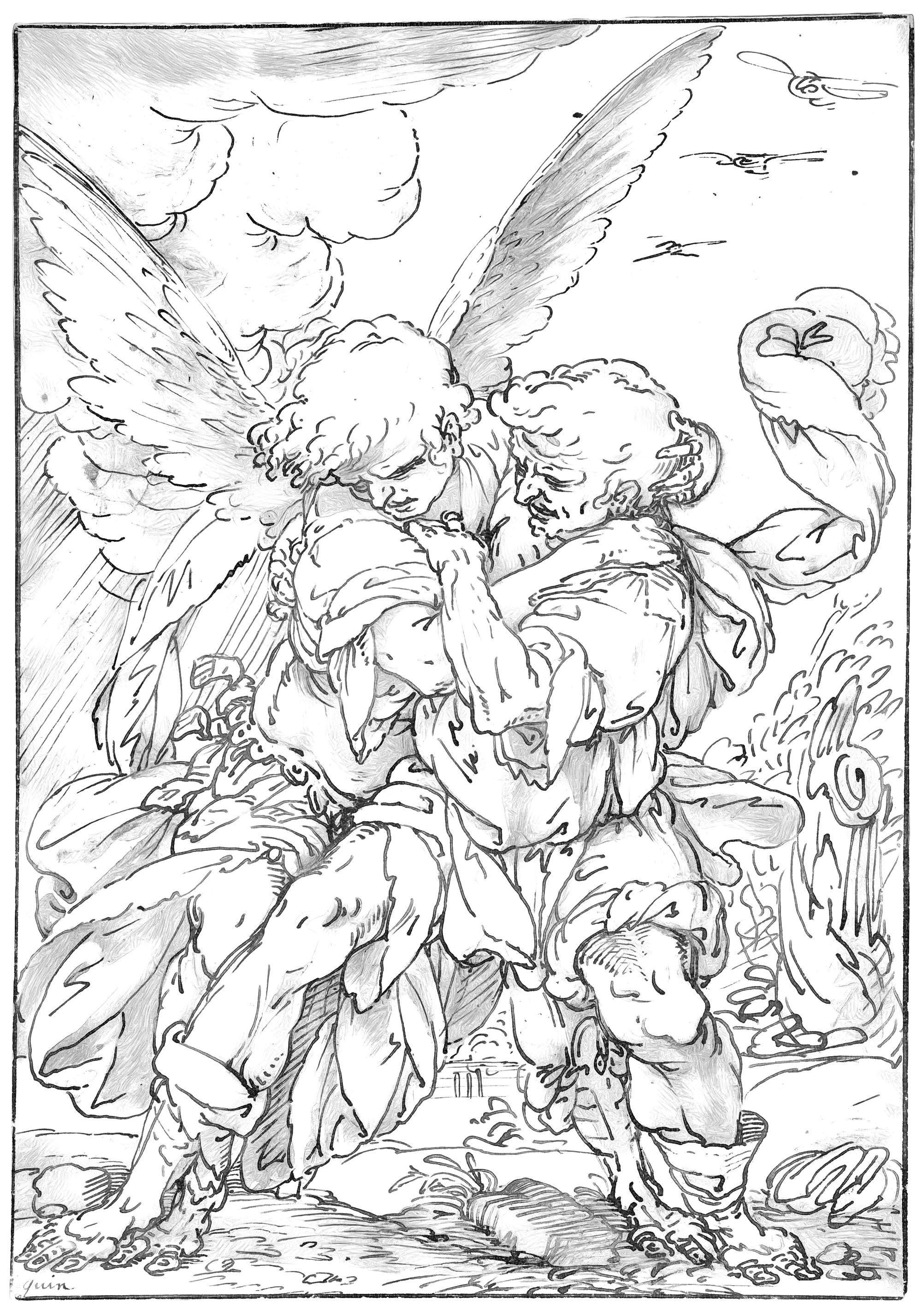 Please Subscribe or Donate to Help Keep This Site Free!