Details:
This leaf was an opening page of a mariegola, or register, painted by Cristoforo Cortese, the most famous and prolific Venetian illuminator of the first half of the fifteenth century, for a German confraternity in Venice. The lay members of this confraternity are shown kneeling at the feet of Saint Mark, patron saint of Venice, and Saint Sinibaldus, patron saint of Nuremberg, holding his characteristic attribute of a pilgrim's staff and a model of the church dedicated to him in that city. By 1400, with the expansion of German business in Venice, there were several confraternities of German merchants that became influential art patrons.
🙏🏽
This image is in the public domain.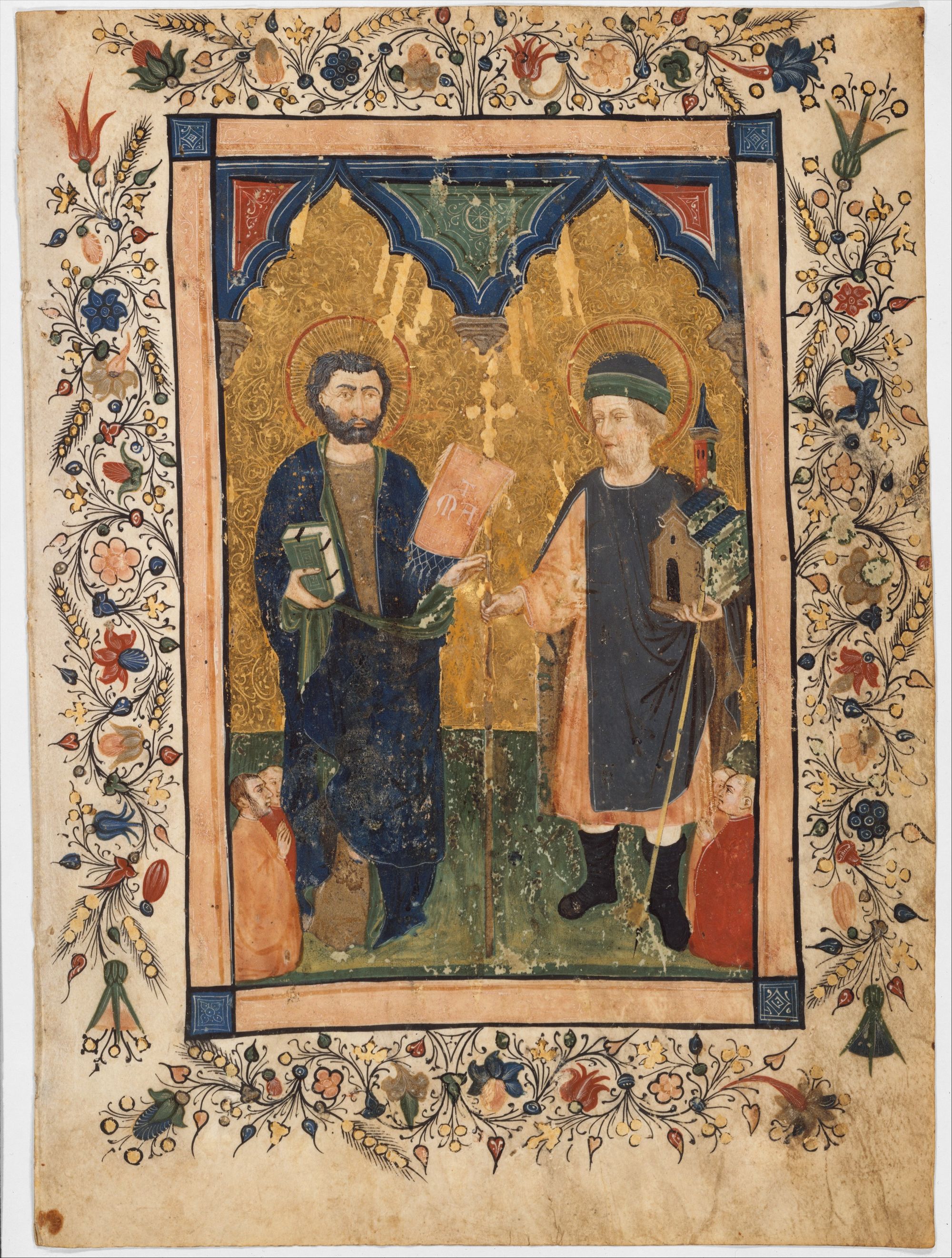 Please Subscribe or Donate to Help Keep This Site Free!