Details:
Modeled after a fresco by Raphael in the Vatican, Marcantonio Raimondi's engraving depicts the climactic scene after weeks of combat between the Israelites and the Philistines, According to the Books of Samuel from the Bible, the Philistine (pagan) warrior Goliath is defeated in battle by the young David, the future king of Israel, who uses a simple sling and stone to fell the giant. In epic form, David is set to behead Goliath, whose right-hand fingers still grasp for life. In 16th-century Italy, Marcantonio's audiences would immediately have interpreted David as Christ, Goliath as Satan, and the Israelites as the Church Triumphant.
🙏🏽
This image is in the public domain.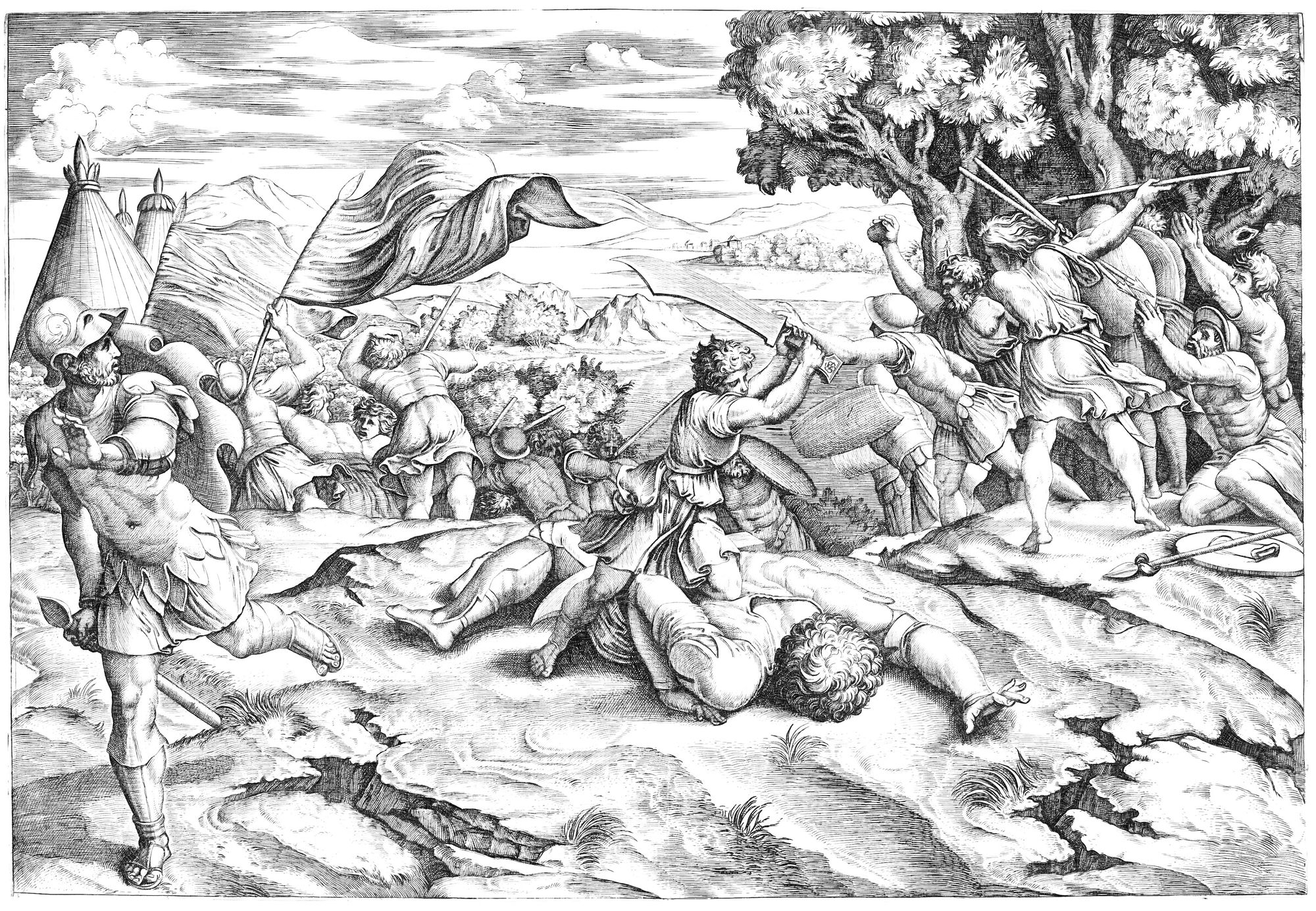 Please Subscribe or Donate to Help Keep This Site Free!