Details:
In the Christian tradition, Pentecost is the celebration of the person of the Holy Spirit coming upon the Apostles, Mary, and the first followers of Jesus[1]. It is also known as the birthday of the Catholic Church[2] and celebrates the descent of the Holy Spirit upon the Church[3]. Pentecost is a moveable feast that falls 50 days after Easter[4], and is one of the Great feasts in Eastern Orthodoxy, a Solemnity in Roman Catholicism, and a Festival in Lutheranism[5].
Jacob Cornelisz van Oostsanen (c.1475-1533) was a Northern Netherlandish designer of woodcuts and painter[1]. He was a member of a family of artists, with his brother Cornelius Buys I being known as the Master of Alkmaar[2]. His artworks include oil-on-panel pieces such as The Adoration of the Christ Child (c.1515)[3] and The Virgin and Child with Saint Anne[3]. His works can be found in various galleries, including the Thyssen-Bornemisza Museum[2] and the Art Institute of Chicago[3][4].
🙏🏽
This image is in the public domain.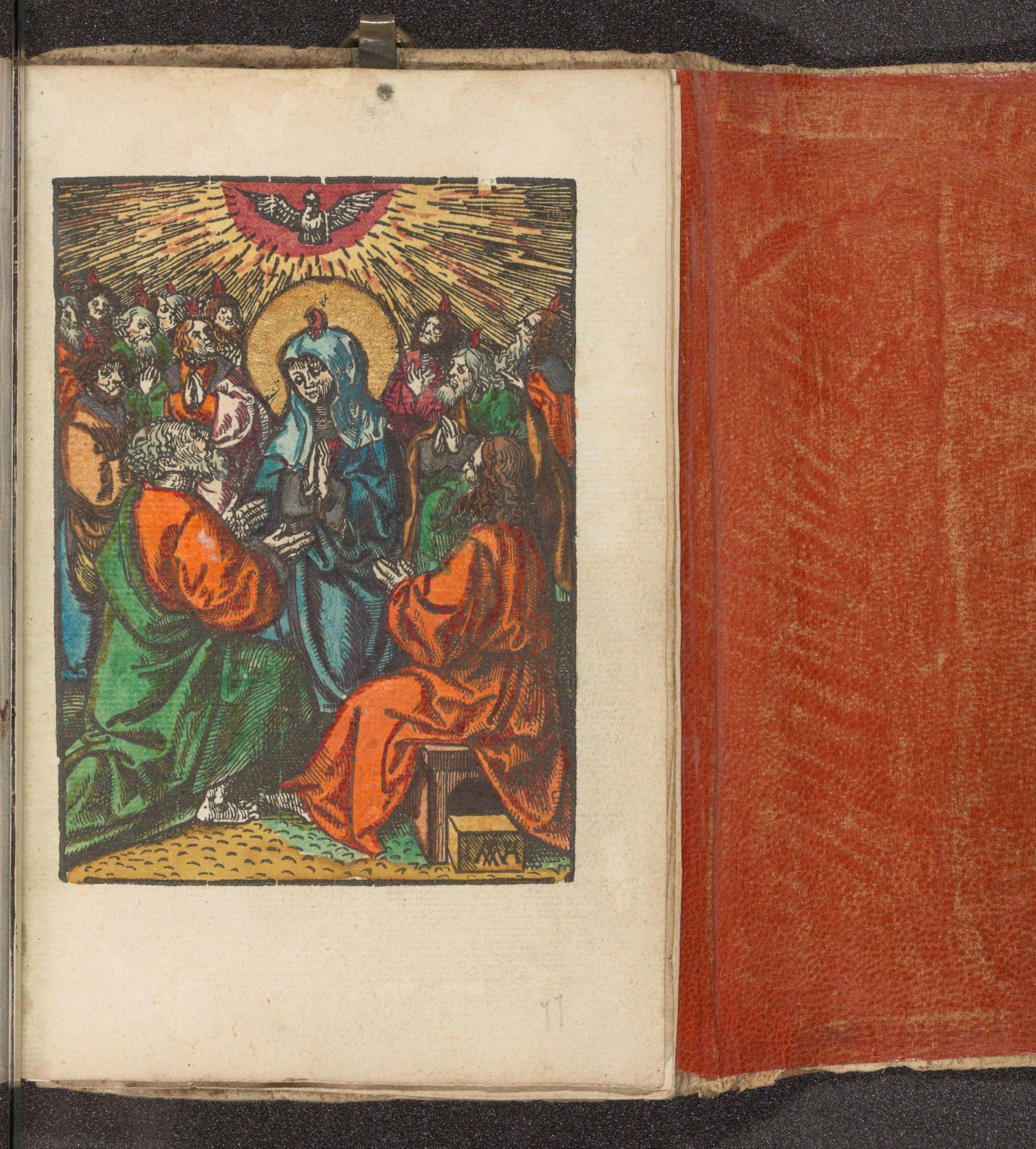 Please Subscribe or Donate to Help Keep This Site Free!