Details:
Almighty God the Father is a painting by Antoine Coypel. The painting is a detail of the ceiling of the chapel of the Palace of Versailles, Yvelines, France[3][4][5]. It depicts God the Father in Glory surrounded by cherubs and angels[5].
The Chapel of the Palace of Versailles was designed by Jules Hardouin-Mansart and presented to the king in 1699[1]. It is one of the palace's grandest interiors, with two floors and an arcade on the first floor[2]. The chapel was used as a private chapel for French royalty[3][4], and images of it are available for both RF and RM licensing[5].
🙏🏽
This image is in the public domain.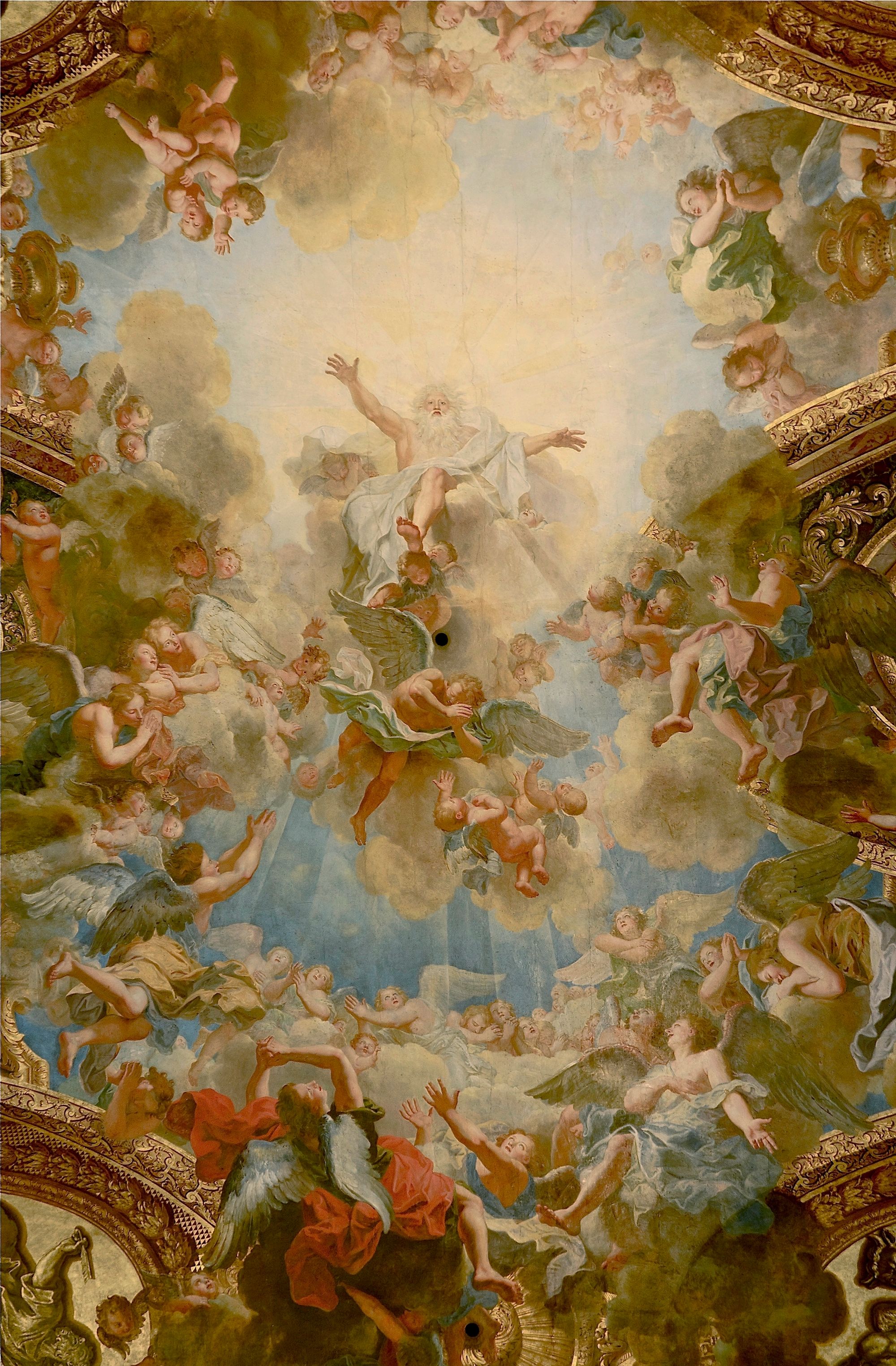 Please Subscribe or Donate to Help Keep This Site Free!