East Anglia is a geographical area in the East of England. The area included has varied but the legally defined NUTS 2 statistical unit comprises the counties of Norfolk, Suffolk and Cambridgeshire, including the City of Peterborough unitary authority area. The name derives from the Anglo-Saxon kingdom of the East Angles, a tribe whose name originated in Anglia, in what is now northern Germany.
Ordination is the sacramental ceremony in which a man becomes a deacon, priest, or bishop and enabled to minister in Christ's name and that of the Church. There are three ordinations in the Sacrament of Holy Orders: diaconate; priesthood; and episcopal. The ordination ceremony includes various rituals, rich in meaning and history, e.g., prostration, laying on of hands, anointing of hands, giving of the chalice and paten, sign of peace.
Free Downloads Below
ATTRIBUTION REQUIRED: By Roman Catholic Diocese of East Anglia - CC BY 2.0,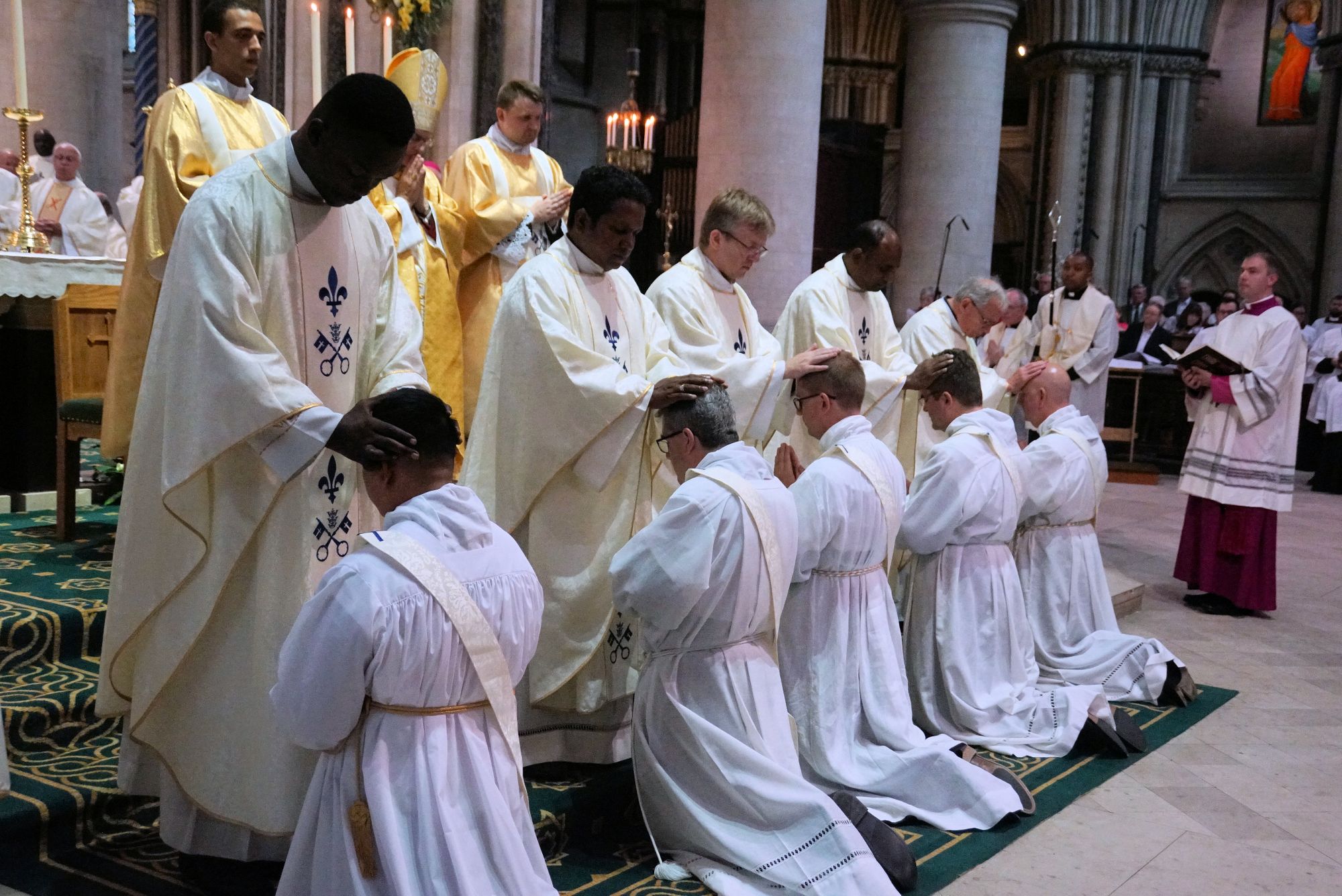 Please Subscribe or Donate to Help Keep This Site Free!