Details:
Eucharistic adoration is a Eucharistic devotional practice primarily in Western Catholicism in which the Blessed Sacrament is adored by the faithful. This practice may occur either when the Eucharist is exposed, or when it is not publicly viewable because it is reserved in a place such as a church tabernacle.
Adoration is a sign of devotion to and worship of Jesus Christ, who is believed, according to Christian tradition, to be present in body, blood, soul, and divinity, under the appearance of the consecrated host, that is, sacramental bread. From a theological perspective, the adoration is a form of latria, based on the tenet of the real presence of Christ in the Blessed Sacrament.
🙏🏽
This image is in the public domain.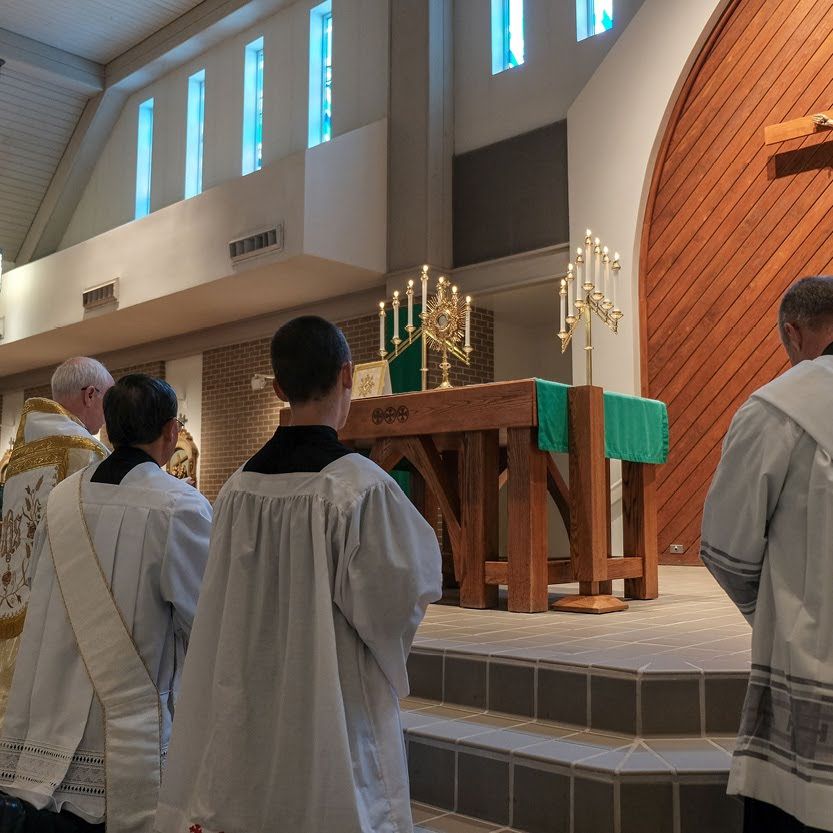 Please Subscribe or Donate to Help Keep This Site Free!