Details:
Rogier van der Weyden or Roger de la Pasture was an Early Netherlandish painter whose surviving works consist mainly of religious triptychs, altarpieces, and commissioned single and diptych portraits. He was highly successful in his lifetime; his paintings were exported to Italy and Spain, and he received commissions from, amongst others, Philip the Good, Netherlandish nobility, and foreign princes. By the latter half of the 15th century, he had eclipsed Jan van Eyck in popularity.
🙏🏽
This image is in the public domain.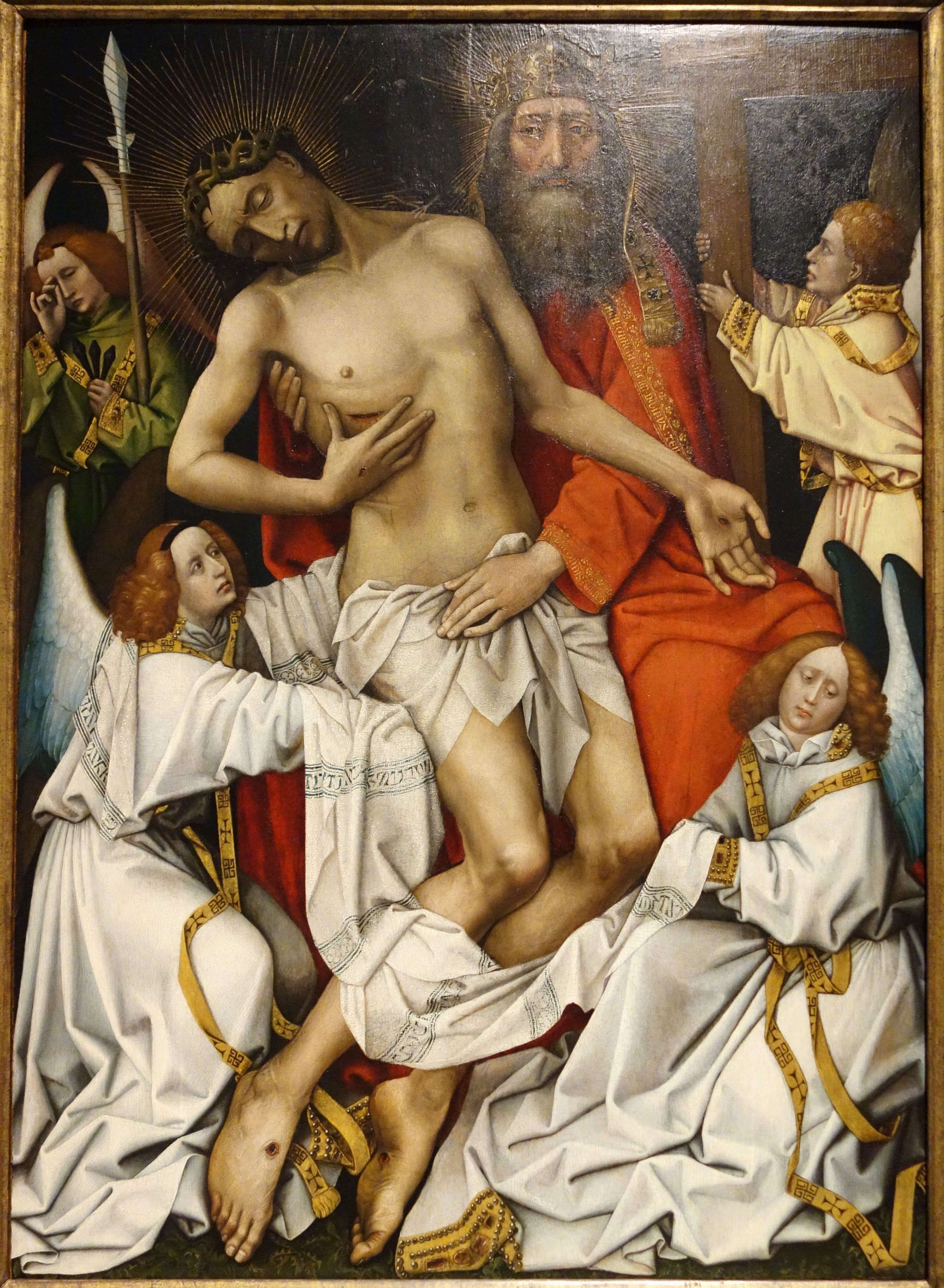 Please Subscribe or Donate to Help Keep This Site Free!