This illuminated leaf shows a painting of the baptism of Christ. At the left side of the page, John the Baptist sprinkles the water of the Jordan River on Christ's head. The dove of the holy spirt descends from the heavens, and an angel attends at right, its wings breaking dramatically through the picture frame. A smaller, partially cropped figure on the image's lower right probably personifies the River Jordan, where the baptism took place. An Armenian dragon called a vishap swims at his feet. The painting's style is characterized by bold colors, wavy, segmented patterns, and dynamic figures.
The leaf was once part of the illustrated prefatory cycle of a Gospel book that was made in 1615 in Isfahan, Persia, and illustrated by the famous Armenian artist, Mesrop of Khizan, and that now belongs to the Getty. The manuscript's prefatory images were removed over fifty years before it came to the museum. This leaf was acquired later, and its connection to the manuscript is affirmed by photographs taken before the book was dismembered. The museum holds a second leaf from the same manuscript, this one with an image of the Nativity of Christ.
Free Downloads Below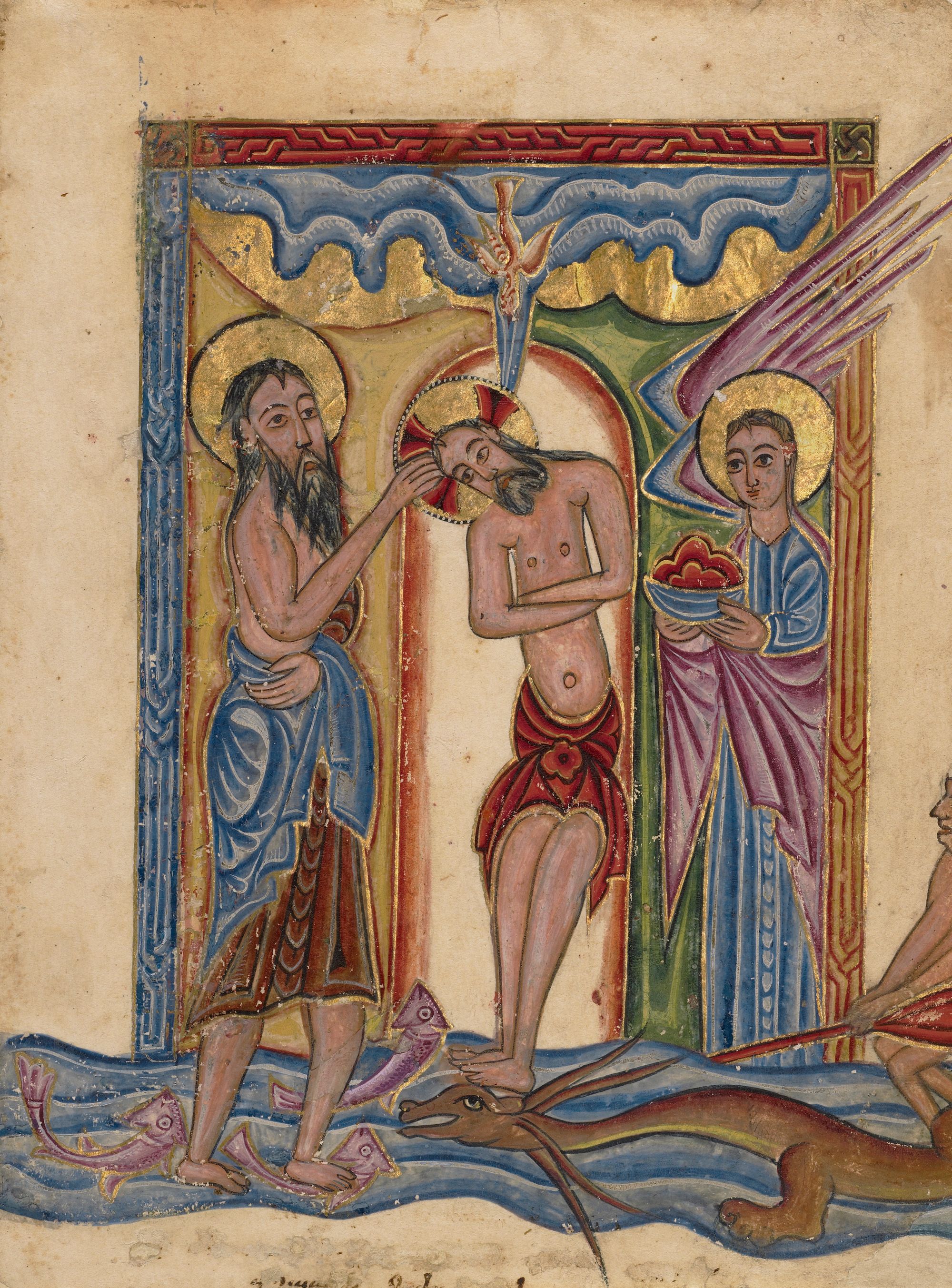 Please Subscribe or Donate to Help Keep This Site Free!