Details:
There is very little information available about this painting, by Merson. I assume that this painting depicts Catherine of Siena's mystical marriage to Jesus Christ, however, one cannot be sure. Luc-Olivier Merson was a French academic painter and illustrator also known for his postage stamp and currency designs.
The mystical marriage of Saint Catherine covers two different subjects in Christian art arising from visions received by either Catherine of Alexandria or Catherine of Siena (1347–1380), in which these virgin saints went through a mystical marriage wedding ceremony with Christ, in the presence of the Virgin Mary, consecrating themselves and their virginity to him.
The Catholic Encyclopaedia notes that such a wedding ceremony "is but the accompaniment and symbol of a purely spiritual grace", and that "as a wife should share in the life of her husband, and as Christ suffered for the redemption of mankind, the mystical spouse enters into a more intimate participation in His sufferings." Catherine of Alexandria was martyred, while Catherine of Siena received the stigmata.
🙏🏽
This image is in the public domain.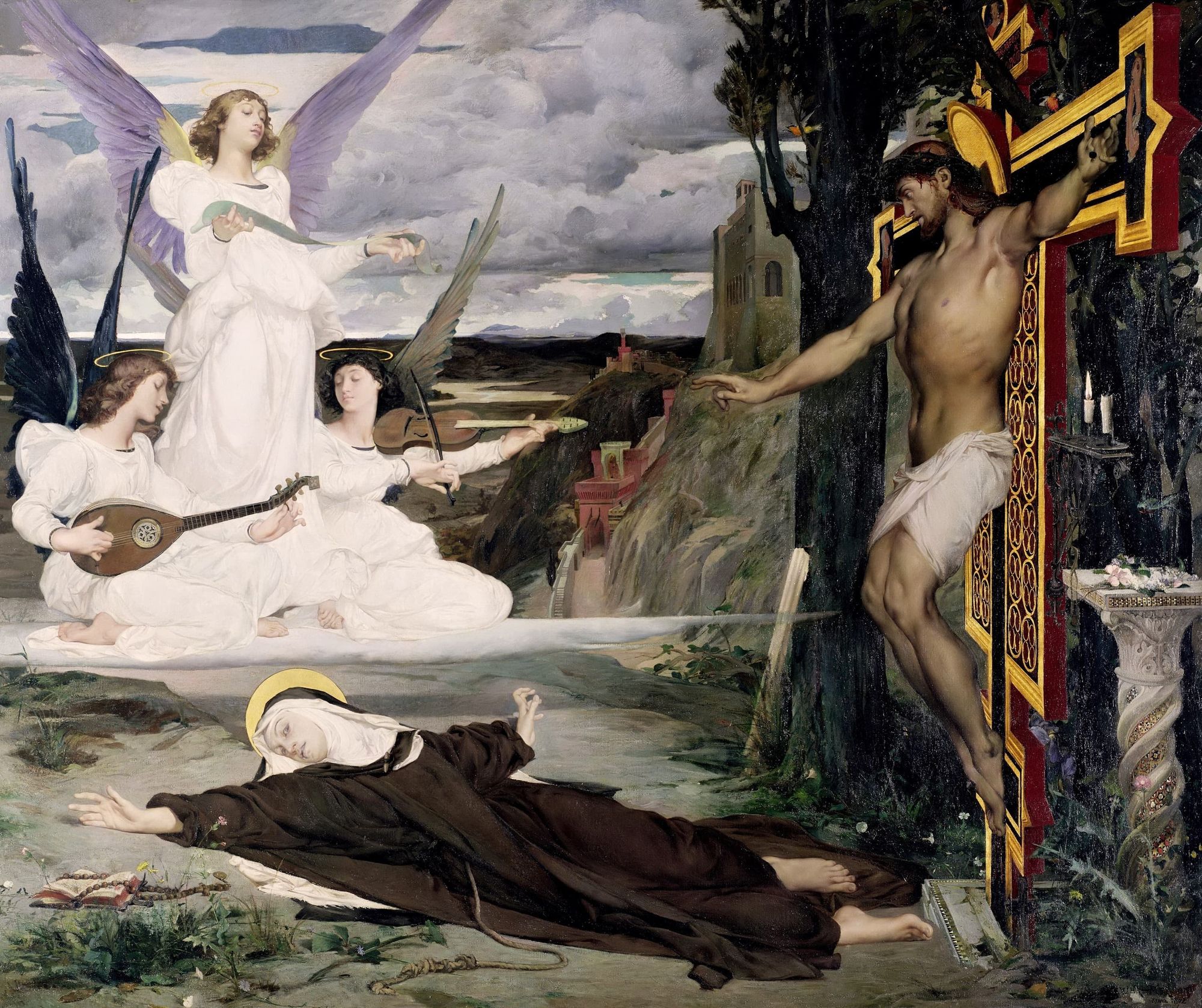 Please Subscribe or Donate to Help Keep This Site Free!