Details:
"Jesus, Lover of My Soul" is a romantic painting by E.F. Estein. The painting depicts a beautiful woman in a bright blue dress and a red shawl standing on a rock in the ocean. She holds a cross in her hands, and her gaze is directed upwards toward the sky. The painting conveys a sense of deep faith and devotion as the woman stands in reverence to her savior, Jesus Christ.
🙏🏽
This image is in the public domain.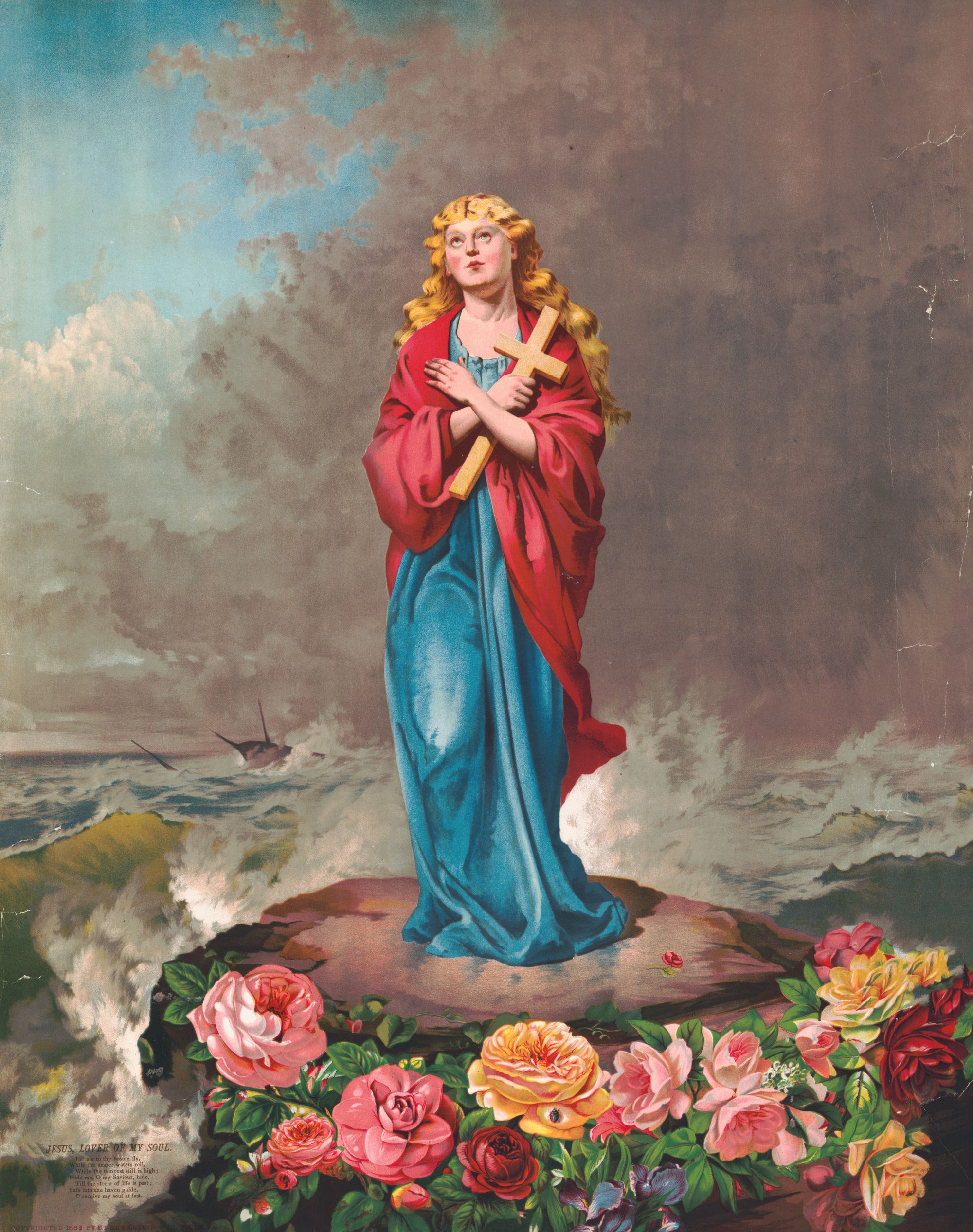 Please Subscribe or Donate to Help Keep This Site Free!